Sun, Sand, and Surf: Experience South Padre Island
South padre island is one of america's most popular vacation locations. Located off the southeastern coast of texas, south padre island is a popular tourist destination. It is famous for its beaches and clear waters and an abundance of outdoor activities, south padre island is the perfect destination for those seeking sun, sand, and surf.
It's an excellent location rich in leisure and experiences, with everything from beautiful sandy beaches, large natural tourist attractions, and world-class wind and water activities to exceptional local restaurants and an expanding entertainment center.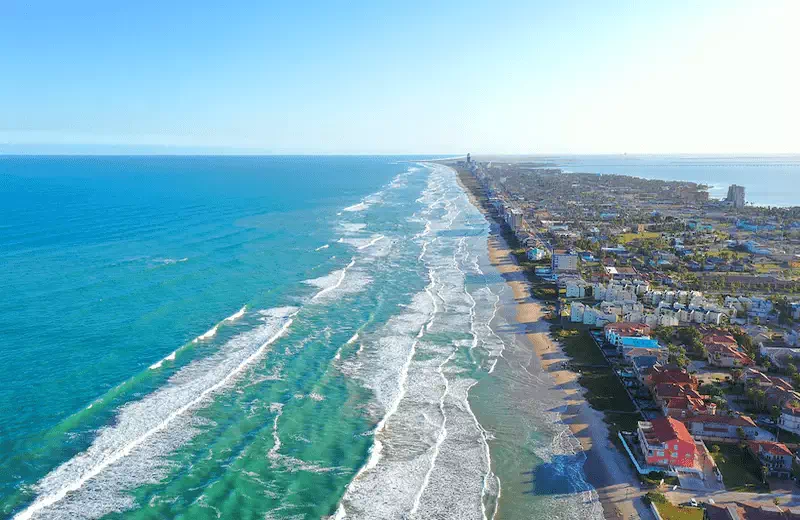 If you prefer fresh water relaxation, spend the afternoon at schlitterbahn beach waterpark, which has water slides and other attractions for tourists of all ages.
South padre island has a small shape and a small population. Most of the island's attractions are easily accessible, but if you don't feel like walking, the wave, a free shuttle service, is available.
During march, when the town is primarily populated by young adults enjoying the busy nightlife, the island is a popular destination for college spring breaks. Because of the year-round enjoyable temperature, many families and retirees visit south padre island throughout the winter. The downtown area is overflowing with resorts, hotels, bars, and souvenir shops.
There are a plethora of activities available on the island including swimming, dolphin watching, fishing, kiteboarding, beach horseback riding, ecological tours, and the opportunity to rent personal watercrafts.
South padre island is an excellent location for nature lovers to see wildlife. The sea turtle, inc. Conservation facility is located on the island and offers visitors the chance to learn more about these wonderful creatures and even get up up and personal.
Another must-see site is the south padre island birding and nature center, where guests may see numerous bird species and other wildlife in their native environment.
South padre island provides a variety of dining, shopping, and nightlife opportunities in addition to its outdoor attractions. There is food and entertainment to suit every taste and budget, from mexican restaurants and fresh seafood to coastal pubs and nightclubs.
South padre island has everything you could want for a great family trip, a romantic retreat, or a day full of excitement with friends. So prepare to enjoy sun, sand, and surf on this stunning island paradise by packing your sunglasses and sunscreen.
What Makes South Padre Island Famous?
South padre island, texas's unique tropical island, is one of the most beautiful barrier islands in the world. It has 34 miles of wonderful white sand and amazing brilliant emerald sea. South padre island is a beautiful destination to live and visit all year because of its calm weather and ocean, as well as its more than 300 days of sunshine.
Is South Padre Island Worth Visiting?
Absolutely! South padre island is well worth a visit because of its beautiful beaches, sporting events, and local attractions. This texas island is an excellent alternative for either a relaxed beach holiday or an action-packed adventure.
Is South Padre Island Free?
When accessing padre island national seashore, all visitors must acquire a recreational usage pass.
South Padre Island's Prime Seasons
The climate of south padre island is subtropical. September and october get the most rainfall (3-6 inches), whereas december and january have the lowest temperatures.(48-58 degrees fahrenheit).
If you prefer cooler weather, the months of december through february are a great time to visit the island. (50-70 degrees fahrenheit). In addition, the cost of a hotel stay is lower than at many other popular beach locations. Just know that there is a small probability of facing unpleasant tropical weather if you plan a vacation during the summer.
Places to Visit in South Padre Island
Sea Turtle, Inc.
South Padre Island Birding and Nature Center
Laguna Madre Nature Trail
Cristo de los Pescadores
South Padre Island Beach
Queen Isabella State Fishing Pier
Andy Bowie Park
Largest Outdoor Sandcastle in the USA
Isla Blanca Park
Beach Access
Sandcastle Lessons
Wyland's Whaling Wall
South Padre Island Convention Centre