The Ultimate Guide to Things to Do in the Perhentian Islands
The Perhentian Islands, off Malaysia's east coast, include outstanding beaches, clear turquoise seas, and a vibrant marine life. Here are some activities available on the Perhentian Islands.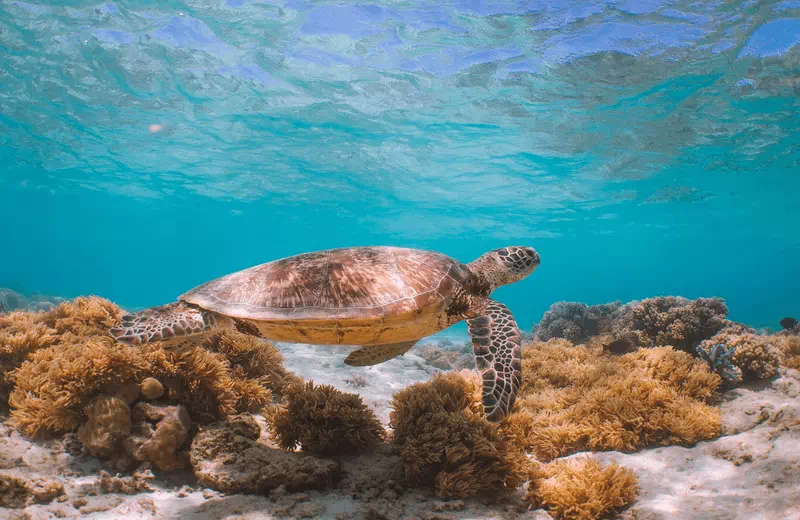 Snorkeling and Diving
The islands are popular for their wonderful snorkeling and diving. Discover colorful fish, marine turtles, and even reef sharks as you explore the coral reefs. There are several diving centers that provide lessons and guided trips for beginner and experienced divers.
Island Hopping
Discover the beautiful splendor of the Perhentian Islands by taking a boat travel around them. Explore various beaches, coves, and hidden gems. Some cruises include stops at nearby islands such as Rawa and Redang.
Beach Relaxation
The Perhentian Islands are famous for their beautiful beaches. Spend your days sunbathing, swimming, and relaxing in the clean sea. Popular beach attractions in Perhentian Besar (Big Island) include Long Beach and Coral Bay.
Trekking in the jungle
The Perhentian Islands also include a beautiful jungle with a variety of species such as monkeys, snakes, and lizards. There are several jungle hiking paths to select from, ranging from short strolls to more difficult adventures.
Kayaking and Stand-up Paddleboarding
Explore the coastline and secret coves at your own speed by renting a kayak or trying stand-up paddleboarding. It's a great way to get closer to nature and enjoy the tranquil surroundings.
Sunset Watching
Beautiful sunsets may be seen from the beach or from a boat. As the sun sets below the horizon, the islands create a spectacular background, painting the sky with bright colors.
Beach Hopping
The Perhentian Islands are made up of two main islands: Perhentian Besar and Perhentian Kecil. Because each island has its own unique beaches, you may go beach hopping and explore different areas. Long Beach, Coral Bay, and Turtle Beach are among the most popular beaches.
Visit Turtle Conservation Projects
Sea turtles lay their eggs on the Perhentian Islands. You may learn about the efforts being undertaken to conserve these endangered species by visiting conservation initiatives. You could even see newborn turtles being released into the water if you're lucky.
Camping
You may camp on one of the islands if you want a more adventurous experience. You may enjoy the calm and quiet of the jungle by camping in one of various locations.
Enjoy Local Cuisine
At the island's restaurants and beachfront cafés, dine on delicious Malaysian food. Fresh seafood, local curries, and traditional Malay cuisine are also available. Don't pass up the chance to enjoy a seafood BBQ on the beach.
Fire Shows and Nightlife
Some beach restaurants and resorts provide fire performances in the night, when performers twirl and manipulate fire to create amazing displays. There are also a few nightlife options for those seeking a livelier atmosphere. These shows are an excellent opportunity to learn about the local culture and watch some beautiful fire dance.
While visiting the Perhentian Islands, remember to respect the environment and marine life.