Rawa Island The Must-Visit Gem of Malaysia's East Coast
Welcome to paradise! Nestled off the coast of Malaysia's idyllic east coast lies Rawa Island, a hidden gem waiting to be discovered. Known for its pristine beaches, crystal-clear waters, and vibrant marine life, Rawa Island is a must-visit destination for both locals and tourists alike.
Imagine stepping onto soft white sands and feeling the warm sun on your skin as you gaze out at the azure blue sea stretching as far as the eye can see. Whether you're looking to unwind and relax or seeking adventure in the great outdoors, Rawa Island has something for everyone.
Snorkel enthusiasts will be enthralled by the colorful coral reefs teeming with exotic fish, while divers can explore the depths and discover underwater caves and mesmerizing marine species. If water sports are more your style, indulge in activities like kayaking, jet skiing, or paddleboarding.
For those seeking tranquility, you can simply laze on the beach, read a book under a palm tree, or enjoy a soothing massage at one of the island's luxurious spas. As evening falls, treat your taste buds to delicious seafood dishes prepared with fresh local ingredients by talented chefs. End your day by stargazing on the beach, creating lasting memories of this tropical paradise.
Come and experience the beauty and serenity of Rawa Island, a destination that will leave you mesmerized and yearning for more.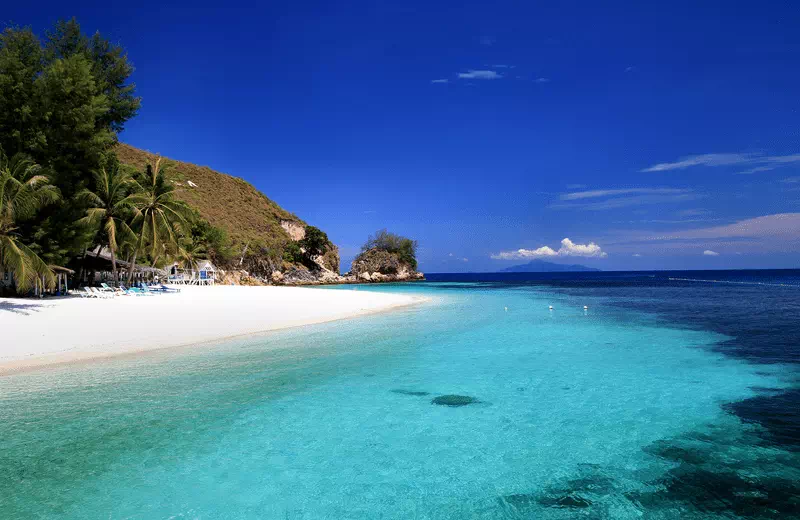 The beauty of Rawa Island
Rawa Island is a tropical paradise that offers breathtaking natural beauty. With its lush greenery, powdery white sand, and crystal-clear waters, it's no wonder this island is often referred to as a slice of heaven on earth.
The island is surrounded by vibrant coral reefs, making it a haven for snorkelers and divers. Dive into the depths and discover a world of colorful marine life, including tropical fish, turtles, and even reef sharks. Snorkel enthusiasts will be enthralled by the underwater wonders that await them, with coral gardens teeming with exotic fish and other fascinating creatures.
If you prefer to stay on land, take a leisurely stroll along the beach and soak in the breathtaking views. Marvel at the stunning sunsets that paint the sky with hues of orange and pink, creating a magical ambiance that is truly unforgettable.
How to get to Rawa Island
Getting to Rawa Island is relatively easy, with several transportation options available. The nearest airport is Senai International Airport in Johor Bahru, which is approximately a 2-hour drive from Mersing Jetty, the main departure point to Rawa Island.
From Mersing Jetty, you can take a speedboat or ferry to Rawa Island. The boat ride takes around 30 minutes, allowing you to enjoy the scenic views of the coastline along the way. It is advisable to check the ferry schedules in advance, as they may vary depending on the time of year.
Accommodation options on Rawa Island
Rawa Island offers a range of accommodation options to suit every traveler's needs and preferences. Whether you're looking for a luxurious beachfront villa or a cozy beach hut, you'll find the perfect place to stay on this idyllic island.
For those seeking a luxurious experience, there are several resorts that offer world-class amenities and services. From private pools and spa treatments to gourmet dining options, these resorts provide the ultimate in comfort and relaxation.
If you're traveling on a budget or prefer a more rustic experience, there are also budget-friendly options available. Beach huts and chalets offer a simple yet comfortable stay, allowing you to immerse yourself in the natural beauty of the island without breaking the bank.
Activities and attractions on Rawa Island
Rawa Island is a paradise for outdoor enthusiasts, offering a wide range of activities and attractions to keep you entertained throughout your stay. Whether you're a water sports enthusiast or prefer to explore the island's natural wonders, there's something for everyone.
Snorkeling and diving are the most popular activities on Rawa Island, thanks to its rich marine biodiversity. Explore the vibrant coral reefs and swim alongside colorful fish and other marine creatures. For those new to snorkeling or diving, there are professional instructors available to guide you and ensure your safety.
If you're looking for some adrenaline-pumping action, try your hand at water sports such as kayaking, jet skiing, or paddleboarding. Feel the rush as you glide across the crystal-clear waters, soaking in the stunning views of the island.
For a more laid-back experience, take a leisurely boat ride around the island and explore its hidden coves and secluded beaches. Discover hidden caves and rock formations, or simply relax on the deck and enjoy the gentle sea breeze.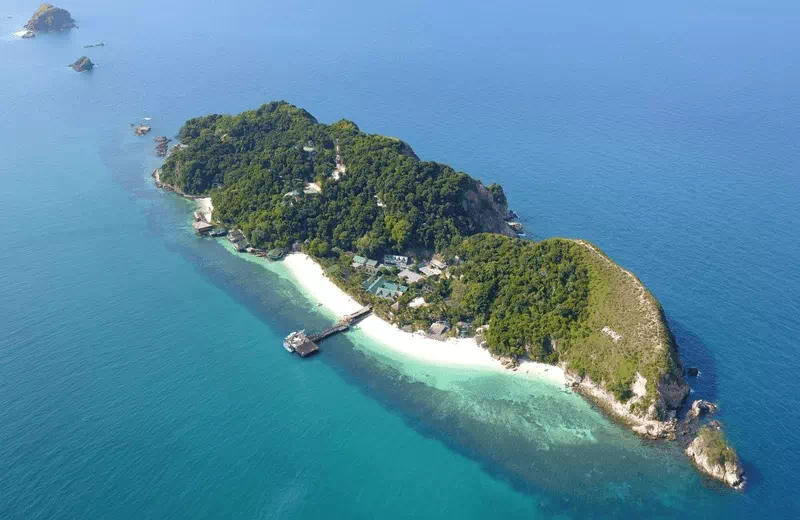 Best time to visit Rawa Island
The best time to visit Rawa Island is during the dry season, which typically occurs between March and October. During this time, the weather is warm and sunny, with minimal rainfall. The sea is also calmer, making it ideal for water activities such as snorkeling and diving.
It's important to note that Rawa Island is a popular destination, especially during peak holiday periods. If you prefer a quieter and more peaceful experience, it's advisable to visit during the off-peak season, when the island is less crowded.
Tips for visiting Rawa Island
Pack sunscreen and insect repellent to protect yourself from the sun and mosquitoes.
Bring your own snorkeling gear if you have it, as rentals may be limited and of varying quality.
Respect the marine life and coral reefs by not touching or damaging them.
Follow the island's rules and regulations to ensure a safe and enjoyable experience for all visitors.
Don't forget to bring your camera to capture the stunning beauty of the island and create lasting memories.
Rawa Island travel packages and deals
Many travel agencies and resorts offer travel packages and deals for visitors to Rawa Island. These packages often include accommodation, transportation, and activities, allowing you to enjoy a hassle-free vacation.
It's recommended to research and compare different packages to find the one that best suits your needs and budget. Keep an eye out for special promotions and discounts, especially during the off-peak season.
Reviews and testimonials from visitors
Don't just take our word for it – here are some reviews and testimonials from visitors who have experienced the beauty of Rawa Island:
"Rawa Island exceeded all my expectations. The beaches were pristine, the water was crystal clear, and the marine life was incredible. It's truly a paradise on earth." - Sarah, United Kingdom
"I've been to many islands in Southeast Asia, but Rawa Island is by far one of the most beautiful. The staff at the resort were friendly and attentive, and the food was amazing. I can't wait to go back!" - John, Australia
"Rawa Island is a hidden gem that deserves more recognition. The beaches are stunning, and the snorkeling is out of this world. I highly recommend visiting this island if you're looking for a tropical getaway." - Emily, United States
Conclusion: Why Rawa Island should be on your travel bucket list
Rawa Island is a true paradise that offers something for everyone. From its pristine beaches and crystal-clear waters to its vibrant marine life and exciting outdoor activities, this hidden gem on Malaysia's east coast is a must-visit destination.
Whether you're seeking relaxation, adventure, or simply a chance to reconnect with nature, Rawa Island has it all. Pack your bags, leave your worries behind, and embark on a journey to this tropical paradise that will leave you mesmerized and yearning for more.
So what are you waiting for? Discover the beauty and serenity of Rawa Island and create memories that will last a lifetime.