Exploring Fraser Island's Campgrounds
The world's largest sand island, Fraser Island, off the coast of Queensland, Australia, is home to a variety of natural wonders, including rainforests, lakes, beaches, and sand dunes. An attractive location for camping. The following information is important when camping on Fraser Island.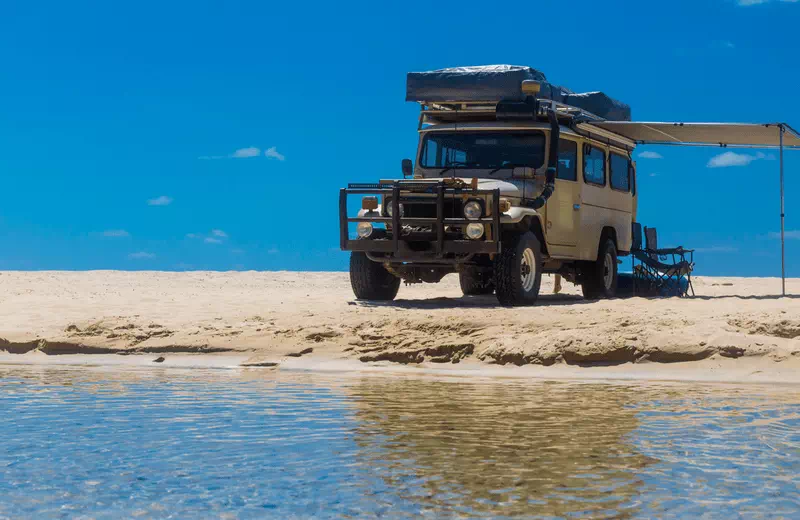 Permits
A camping permit is required to camp on Fraser Island and can be booked through the Queensland Parks and Wildlife Service (QPWS) website or from authorized travel agencies. Make sure to secure your permit in advance as availability can be limited, especially during peak seasons.
Equipment and Supplies
Since Fraser Island is a remote location, it's essential to be well-prepared. Bring your own camping goods, such as a reliable tent, sleeping bags, tools for cooking, and sufficient water and food. It's also advisable to carry a first aid kit, insect repellent, and sunscreen.
Driving and Vehicle Requirements
Driving on Fraser Island can be challenging due to its sandy terrain. Make sure that the vehicle has high ground clearance and is suitable for driving on sand if you intend to bring one. A 4WD vehicle should be fitted with low-range gearing. Learn how to drive on sand and obey all traffic laws and safety guidelines.
Campgrounds
On Fraser Island, there are a number of authorized campgrounds, each with its own services and facilities. Central Station, Dundubara, Waddy Point, and Lake Boomanjin are a few of the famous campgrounds. These campgrounds offer basic facilities including fire rings, picnic tables, and toilets.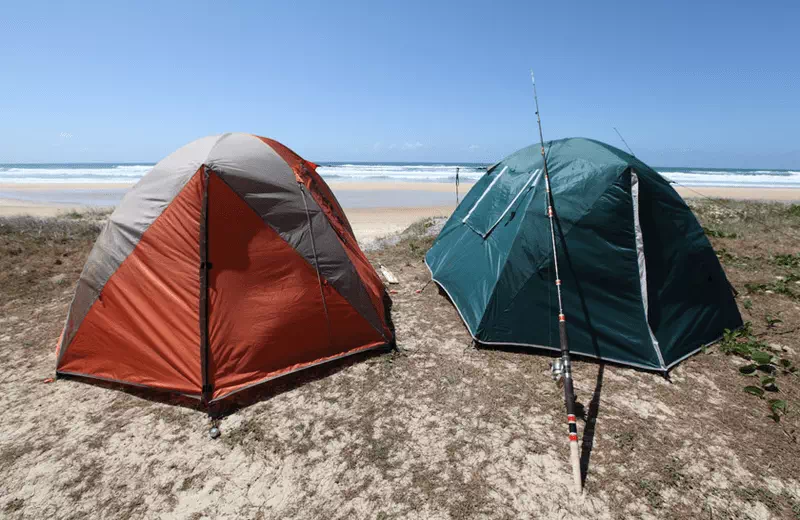 Wildlife and Safety
The wildlife on Fraser Island, which includes dingoes, is diverse. To protect your safety and reduce interactions with wildlife, tread carefully and follow to the regulations set forth by park authorities. Keep food securely stored and never feed the animals. Additionally, keep in mind that there may be hazards including strong ocean currents, therefore it's important to only swim in specific areas.
Leave No Trace
On Fraser Island, as with any camping excursion, it's important to follow "Leave No Trace" guidelines. Respect the environment, dispose of waste properly, and leave the campsite as you found it. Ensure that the island's natural beauty is preserved for future tourists.
On Fraser Island, there are several camping options, each with its own special qualities. The most popular camping locations include.
Cathedrals
This camping location is located in the rainforest and includes cathedral-like sandstone formations.
Central Station
This camping spot is located in the middle of Fraser Island and serves as an excellent starting point for exploring the island's various attractions.
The Waddy Point
This camping location, which is on Fraser Island's eastern shore, is famous for its stunning beaches and sunrises.
The Indian Head
This camping location is located on Fraser Island's northern tip and offers breathtaking views of the Great Barrier Reef.
Remember to check the Queensland Parks and Wildlife Service for the most up-to-date information and guidelines before your journey, as conditions and rules may change. Enjoy your camping adventure on Fraser Island!