Folly Beach Your Guide to a Perfect Beach Vacation
Nestled along the South Carolina coast, Folly Beach is renowned for its pristine sandy shores and vibrant community. However, beneath its tranquil exterior lies a rich tapestry of history, ecological wonders, and cultural diversity that sets it apart from other beach destinations. In this article, we'll dive deeper into what makes Folly Beach a unique and fascinating destination.
Folly Beach known for its beautiful beaches, laid-back atmosphere, and vibrant nightlife. With its convenient location and endless activities to enjoy, Folly Beach is the perfect destination for a family vacation, romantic getaway, or friends' weekend trip.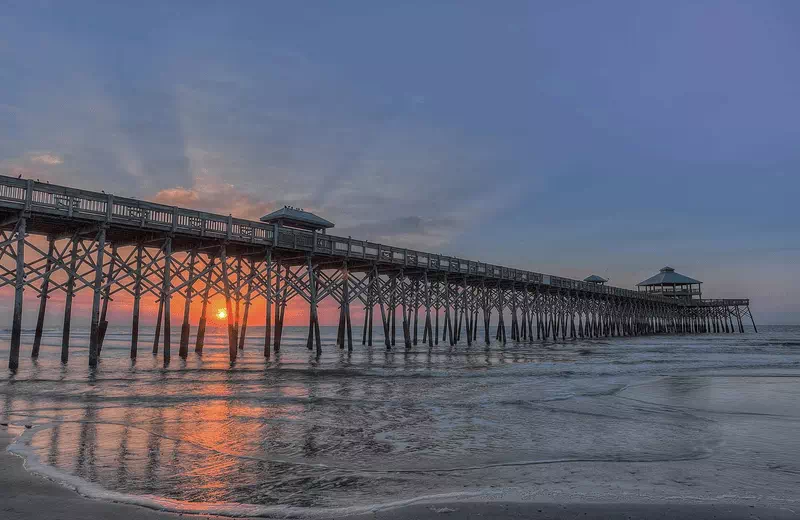 Folly Beach is a haven for nature enthusiasts. Its prime location at the confluence of the Atlantic Ocean and the Folly River offers a diverse ecosystem that attracts both local and migratory wildlife.
Birdwatchers flock to the island to spot pelicans, herons, and the elusive painted bunting. The Folly Beach County Park, in particular, is a hotspot for nature lovers, offering pristine maritime forests, tidal creeks, and a wealth of marine life.
Folly Beach is home to several miles of pristine beaches, perfect for swimming, sunbathing, surfing, and building sandcastles. If you're looking for a more secluded spot, head to the north end of the island, where the beaches are less crowded.
The Folly Beach Pier is a great place to start your walk or bike ride. It offers stunning views of the Atlantic Ocean and the surrounding coastline. You can also walk or bike along the Folly Beach Trail, a paved path that winds through the island's maritime forest.
The Folly Beach Fishing Pier is a popular spot for anglers of all skill levels. You can fish from the pier or rent a boat and head out to sea.
Folly Beach has a vibrant nightlife scene, with something to offer everyone. Whether you're looking for a lively bar or a more relaxed cocktail lounge, you're sure to find it on Folly Beach.
In conclusion, Folly Beach is more than just a beautiful stretch of coastline. It's a place where history mingles with nature, where conservation efforts are ongoing, and where a tight-knit community welcomes all who visit. Whether you're seeking adventure, relaxation, or a deeper connection with the natural world, Folly Beach has something special to offer, making it a truly unique destination on the South Carolina coast.