Top Things to Do in Folly Beach
Folly Beach is a charming seaside town located just a short drive from Charleston, South Carolina. With its laid-back atmosphere, stunning beaches, and abundance of activities, Folly Beach is a popular vacation destination for families, couples, and groups of friends alike.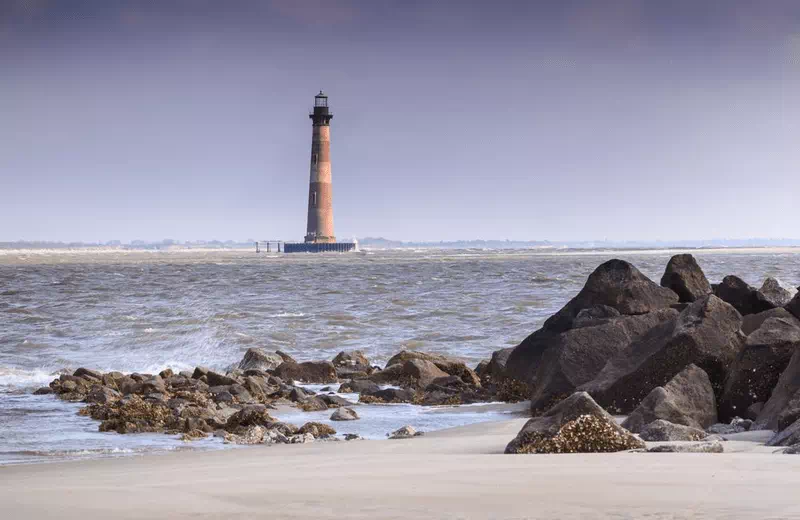 Here are some of the top things to do in Folly Beach:
Hit the beach
Of course, no visit to Folly Beach would be complete without spending some time on the beach. Folly Beach has seven miles of beautiful sandy beaches, perfect for swimming, sunbathing, surfing, and building sandcastles.
Relax on Folly Beach
Start your Folly Beach adventure with the most obvious yet irresistible activity—relaxing on the beach. The island boasts miles of sandy shores where you can soak up the sun, swim in the Atlantic Ocean, or build sandcastles with the kids. Whether you prefer the bustling Folly Beach County Park or a quieter stretch, you'll find your perfect spot to unwind.
Explore the Folly Beach Pier
Folly Beach Pier is not just a fishing hotspot; it's also a gathering point for locals and tourists alike. Take a leisurely stroll along the pier, enjoy picturesque views of the ocean, and even try your hand at fishing. The pier is a great place for people-watching and catching a beautiful sunrise or sunset.
Surf's Up
Folly Beach is known for its excellent surf conditions, making it a mecca for surfers. Whether you're a seasoned pro or a beginner looking to catch your first wave, you'll find surf shops and instructors ready to help you ride the tide. Surfing lessons are readily available for those looking to get started.
Visit the Folly Beach Pier
The Folly Beach Pier is a popular spot for fishing, walking, and taking in the views. The pier also has a restaurant and gift shop.
Explore the Folly Beach County Park
The Folly Beach County Park is a great place to have a picnic, play frisbee, or go for a walk. The park also has a pelican rookery, where you can see hundreds of pelicans nesting and raising their young.
Go dolphin watching
Folly Beach is a great place to go dolphin watching. There are several companies that offer boat tours, and you can often see dolphins swimming right from the beach.
Try some local seafood
Folly Beach is known for its fresh seafood. There are many great restaurants where you can enjoy a delicious meal of shrimp, crab, oysters, and other seafood dishes.
Shop and dine on Center Street
Center Street is the main shopping and dining district in Folly Beach. You'll find a variety of shops, restaurants, and bars along Center Street.
Kayak or Paddleboard on Folly River
For a more relaxed water adventure, rent a kayak or paddleboard and explore the calm waters of the Folly River. Paddle through tidal creeks, observe wildlife, and soak in the serene atmosphere. It's an excellent way to connect with nature while getting some exercise.
Visit the Morris Island Lighthouse
The Morris Island Lighthouse is a historic lighthouse located just a short boat ride from Folly Beach. You can climb to the top of the lighthouse for stunning views of the Atlantic Ocean and Folly Island.
Eclectic Dining and Entertainment
Folly Beach has a vibrant culinary scene and nightlife. Explore the local restaurants, seafood shacks, and beach bars for delicious meals and refreshing cocktails. Live music is a common feature at many venues, ensuring your evenings are as lively as your days.
Water Sports and Jet Skiing
For the thrill-seekers, consider renting jet skis or trying other water sports like parasailing and wakeboarding. These activities offer an adrenaline rush against the backdrop of Folly Beach's stunning scenery.
As you can see, Folly Beach offers a diverse range of activities to suit every traveler's preferences. Whether you're seeking relaxation, water sports, history, or nature exploration, Folly Beach has it all. Plan your visit to this coastal paradise, and you'll quickly understand why it's a beloved destination for both locals and tourists alike.