Your Complete Guide to Getting to Folly Beach
Folly Beach is a popular destination located near Charleston, South Carolina. You can reach Folly Beach by various means, depending on your starting point and preferences. Here are several options for reaching Folly Beach: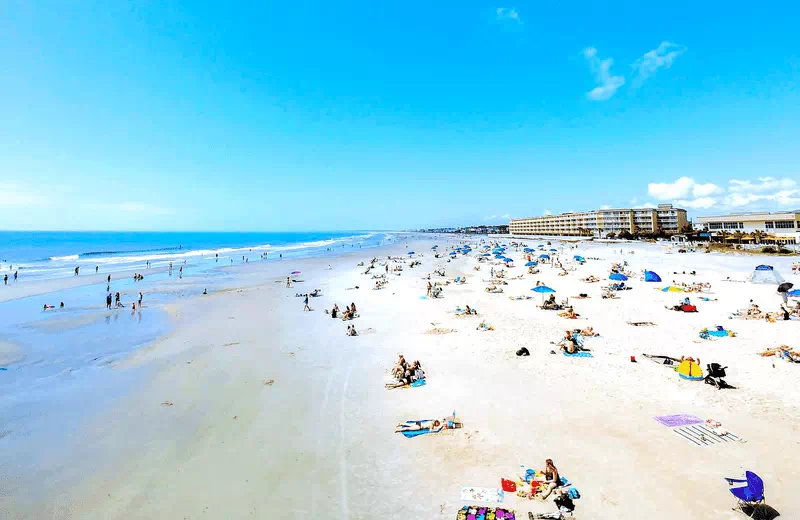 By Car
If you're driving from Charleston, take Highway 171 (Folly Road) all the way to Folly Beach. It's about a 20-25 minute drive from downtown Charleston, depending on traffic.
By Taxi or Rideshare
You can use popular rideshare apps like Uber or Lyft to get to Folly Beach from Charleston or nearby areas.
By Shuttle or Transportation Service
Some hotels in Charleston offer shuttle services to Folly Beach. Check with your accommodation to see if they provide this service.
By Bicycle
Folly Beach is a bike-friendly community, and many visitors choose to cycle to the beach. You can rent bicycles in Charleston and ride them out to the island.
By Public Transportation
CARTA (Charleston Area Regional Transportation Authority) provides a bus service that connects Charleston to Folly Beach. The CARTA Route 31 bus runs from downtown Charleston to Folly Beach, making it a convenient and affordable option.
By Boat
If you're coming from other coastal areas or islands, you can reach Folly Beach by boat. There are several marinas and docks on Folly Island where you can dock your boat.
By Air
If you're flying into the area, the nearest major airport is Charleston International Airport (CHS). From the airport, you can rent a car, take a taxi, or use rideshare services to reach Folly Beach.
By Walking
If you're staying in the vicinity of Folly Beach, you can reach the beach on foot. Many accommodations are within walking distance of the beach.
Remember to check for any parking restrictions or fees if you plan to bring a vehicle to Folly Beach, especially during peak tourist seasons. Additionally, be mindful of traffic conditions, as congestion can occur on busy weekends and holidays. Enjoy your visit to Folly Beach!