Guide To Lake Martin, Alabama
Lake Martin is located in the counties of Tallapoosa, Elmore, and Coosa in Alabama. It covers 39,000 acres and has over 750 miles of wooded shoreline.
Lake Martin, one of the largest man-made lakes in the United States, is a popular recreation destination for swimming, boating, fishing, water skiing, camping, and golfing. Lake Martin is home to the Dixie Sailing Club. Lake Martin has many waterfront neighborhoods and luxury homes. Nearby cities include Alexander City, Dadeville, and Eclectic.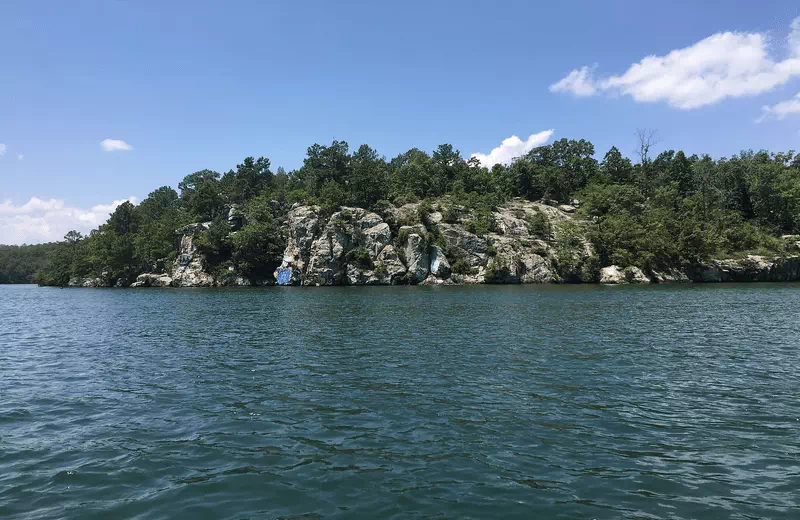 Throughout the year, Lake Martin hosts a variety of events, including fishing tournaments, a 4th of July fireworks display, the Alexander City Jazz Festival (an annual event held in downtown Alexander City in June), and entertainment at the Route 63 Lake Martin Amphitheater.
Before Martin Dam, the area was the Tallapoosa River gorge, and the water is more than 150 feet deep. Thousands of boaters visit the area each year, parking in front of "The Rock" to watch people climb up 60 feet and jump into the water.
Lake Martin has become a popular weekend destination for residents of Birmingham, Montgomery, and even Atlanta.
The Logan Martin Lake on the Coosa River in Alabama has a similar name, but it is not part of the same river system as Lake Martin.
White-tailed deer, bobwhite quail, wild turkey, copperhead, eastern bluebird, downy woodpecker, numerous migrant warblers, and hummingbirds are among the animal and avian species found in Lake Martin.
Largemouth bass, spotted bass, striped bass, white bass, black crappie, channel and flathead catfish, bluegill, and redear sunfish are all found in the lake. Shell crackers, which can grow to be quite large, are also common in the lake, not to mention the yellow perch that has established itself in the Tallapoosa River drainage.
The most well-known landmark on the lake is Chimney Rock, so named because the large rock formation is shaped like a chimney. It also has a number of islands, including Goat Island, which can only be reached by boat. It is home to a goat family. Fishing, boating, camping, lounging on sandy beaches, and dining at waterfront restaurants are all popular activities here.
Is it possible to swim in Lake Martin, Alabama?
Boating, fishing, swimming, water skiing, and paddleboarding are some of the most popular recreational activities on Lake Martin. Acapulco Rock Island is the most popular swimming spot on Lake Martin.
What makes Lake Martin famous?
The lake is a popular venue for bass tournaments, with many of them held at Wind Creek State Park in Alexander City (Tallapoosa County). Aside from bass, the lake is well-known for its crappie fishing.
Best Time to Visit Lake Martin
The best time to visit Alabama is in the spring, from mid-March to late May. Temperatures range from 60F to 85F due to the occasional rain showers. Spring is one of the busiest tourist seasons in Alabama, so you'll have plenty of options.
How To Reach Lake Martin
Take US Highway 280 E for approximately 80 miles from Birmingham's airport until you reach Alexander City, the home of Lake Martin.