A Weekend Getaway Guide for Things to Do at Lake Guntersville
For nature lovers, Guntersville Lake in Alabama offers a wide range of thrilling experiences. Guntersville Lake features activities for all types of people, whether you're a serious angler, a fan of water sports, a nature enthusiast, or just looking for a peaceful getaway. This guide will walk you through the best activities step by step, from fishing and boating on the large lake to trekking beautiful paths and seeing wildlife. Create lifelong memories at Guntersville Lake by taking in the natural beauty of the lake and its surroundings.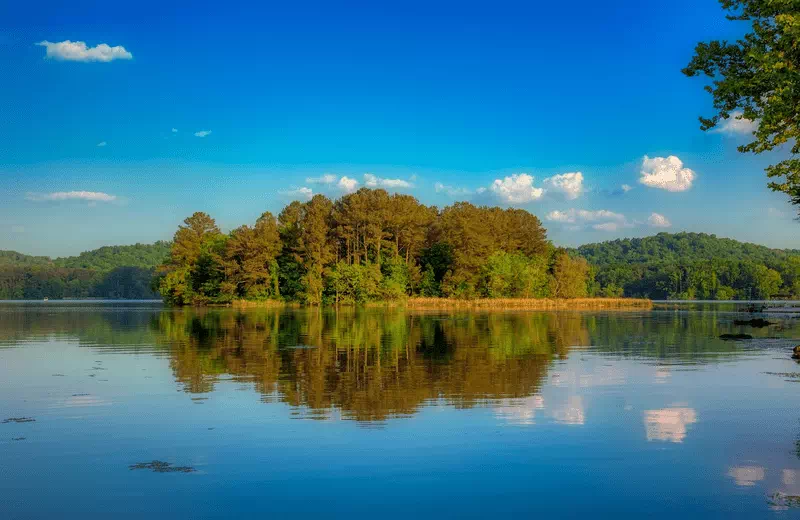 Choose a Campground
Research and select a campground that suits your preferences. Consider alternatives like Town Creek Fishing Center and Campground, Honeycomb Campground, or Lake Guntersville State Park. If necessary, make reservations in advance.
Set Up Camp
Set up your campsite when you get to the park. Set up your tent, organize your camping supplies, and make yourself comfortable.
Enjoy Water Activities
Many water sports are available at Guntersville Lake. Bring your own boat or rent one from one of the marinas. Enjoy boating, water skiing, jet skiing, or simply cruise around the lake and take in the scenic views.
Go Fishing
Try your hand at fishing by casting your line into the lake. Excellent fishing chances, particularly for bass, crappie, and catfish, may be found at Guntersville Lake. Enjoy some leisure time by the sea while reeling in your catch.
Explore Hiking Trails
Exploring the nearby hiking trails can let you appreciate the area's natural beauty, which surrounds Guntersville Lake. Visit Lake Guntersville State Park, which has a selection of trails that range in complexity from easy to moderate. Enjoy the beautiful scenery and take in the local wildlife and flowers.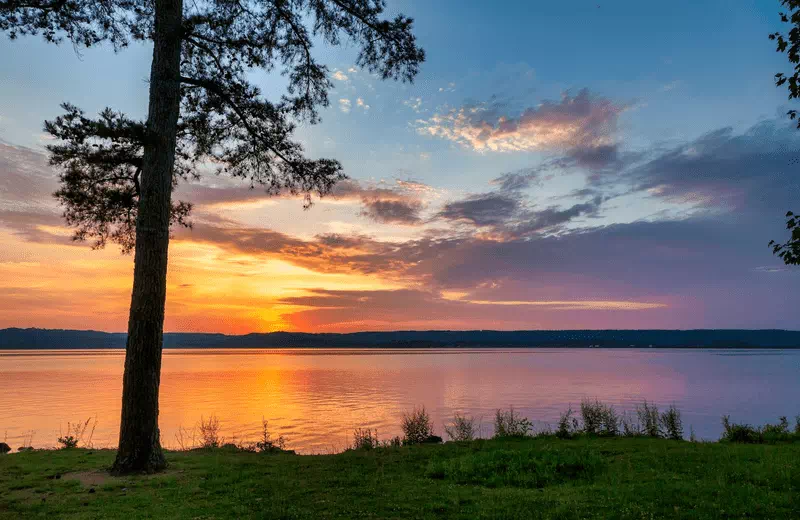 Wildlife Viewing
While camping, keep a look out for wildlife. Deer and other animals, as well as a wide variety of bird species, call Guntersville Lake home. For a chance to see and appreciate the local wildlife, take a leisurely stroll around the campground or go on a hike to a wildlife-rich region.
Relax and Unwind
Take advantage of Guntersville Lake's peaceful surroundings and tranquil atmosphere. Read a book, take a nap near your tent, or just take in the peace and enjoy of nature. Create enduring memories by spending time with family and friends and share stories around a campfire.
Explore the lake
Exploring Lake Guntersville can be done in a variety of ways, such as via boat, fishing, swimming, and hiking. A boat tour or a trip to one of the many surrounding sights are also options.
Explore Nearby Attractions
If you have more time, think about visiting local sites. Explore the quaint village of Guntersville or learn about the history of the region by going to the Guntersville Museum and Cultural Center. Additionally, there are places to shop, eat, and play golf nearby.
Pack Up and Depart
Make sure you clean up your campsite and leave no trace when you're done camping. As you leave Guntersville Lake, gather your belongings, properly dispose of your trash, and carry happy memories of your outdoor adventure with you, do so.
Do not forget to research the campground's special rules, weather forecasts, and local laws. Enjoy your day taking in Guntersville Lake's attractions and activities!