A Guide for Travelers The Best Time to Visit Lake Guntersville
The best time to visit Lake Guntersville depends on the experiences you're looking for and the activities you prefer. For each season, take into consideration the following.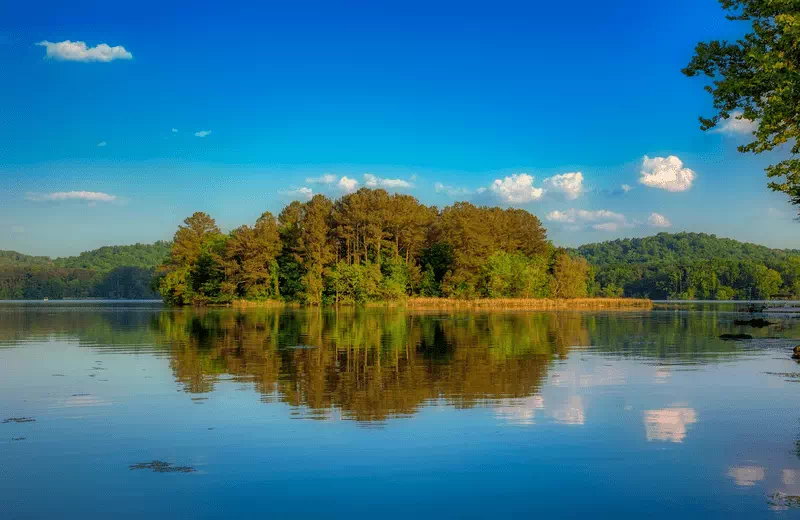 Spring (March to May)
Spring is the best season for outdoor activities because of the pleasant temperatures and in blooming plants. During this time of year, fishing is very popular, with bass and crappie being the most active species. Additionally, there are fewer people around the lake, making for a more peaceful environment.
Summer (June to August)
The warmer temperatures and longer daylight hours make the summer months ideal for water sports, boating, and swimming. During this time, the lake is constantly crowded with tourists, especially on weekends and major holidays. Be ready for greater heat by packing sunscreen and drinking plenty of water.
Fall (September to November)
Fall at Lake Guntersville is known for its beautiful foliage as the leaves change color. It's an excellent time for fishing, as bass and other species become more active. The weather is generally pleasant, and the crowds start to thin out, offering a quieter atmosphere.
Winter (December to February)
The lake has colder temperatures in the winter, yet it is still a wonderful time to visit. Striped bass fishing is enjoyable, and the lake is less crowded at this time of year. Be aware that some amenities and facilities may have reduced operating hours or be temporarily closed.
Note : The spring (April-May) and fall (September-October) are the best times for visiting Lake Guntersville. During these months, the weather is warm and sunny, with average temperatures in the mid-70s to low 80s. These months also see less rain, making them perfect for outdoor activities like boating, fishing, swimming, and hiking.
To properly plan your stay, think about looking up local weather forecasts and information on the specific activities you are interested in. A camping reservation may be necessary due to the lake's popularity during the busy seasons. Ultimately, the best time to visit Lake Guntersville is subjective and depends on your personal preferences and desired outdoor experiences.