Guntersville Lake Camping A Guide to the Best Activities
Camping lovers regularly travel to Guntersville Lake in Alabama. Visitors can enjoy the lake's stunning beauty, a wide range of recreational opportunities, and many campgrounds. Important information regarding camping at Guntersville Lake is provided below.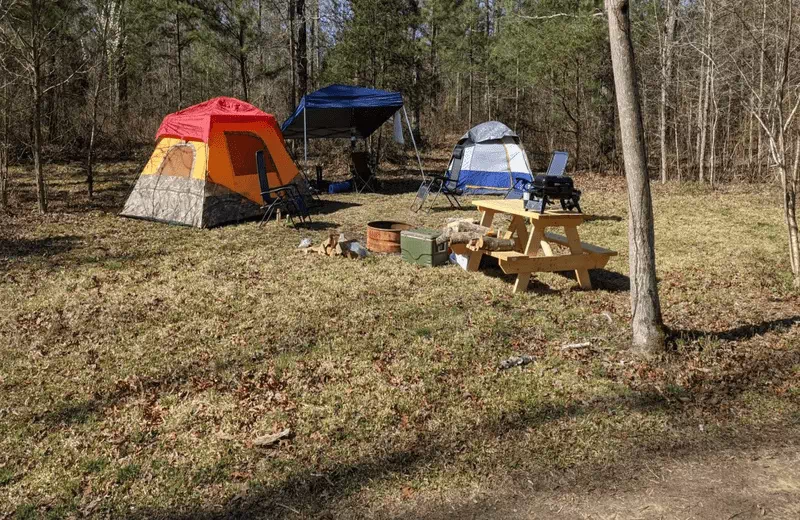 Campgrounds
You can set up your campsite at one of the several campgrounds near Guntersville Lake. Some popular options include:
Lake Guntersville State Park
There are several types of camping available at this state park, including RV sites, primitive tent sites, and cabins. There are many of activities to enjoy, including fishing, boating, swimming, and hiking, as well as conveniences like restrooms, showers, picnic attractions, and a boat ramp.
Honeycomb Campground
The Honeycomb Campground, which is on the lake's southwest shore, provides both lakefront and forested campsites. It has amenities like showers, power hookups, a playground, and a swimming area.
Buck's Pocket State Park
This park offers amazing views of the lake and is located in the Appalachian Mountains' foothills. There are a variety of campsites, including full-hookup sites, primitive sites, and even yurts.
Town Creek Fishing Center and Campground
This campground, which is on the lake's northern end, is perfect for those who enjoy fishing. It offers services like restrooms, showers, a boat ramp, and camping spaces for RVs and tents.
Cathedral Caverns State Park
This park is home to a large cave system that is accessible for tours. Additionally, a range of camping options are available, including cabins, primitive sites, and sites with full hookups.
Activities
Guntersville Lake offers a wide range of activities for campers to enjoy:
Fishing
It is well known that the lake offers great fishing chances. Bass, crappie, catfish, and other fish are available for anglers to try and catch.
Boating
Guntersville Lake is ideal for boating enthusiasts due to its expansive size. You have the option of bringing your own boat or renting one from one of the marinas along the lake.
Hiking
Numerous hiking routes can be found nearby, allowing you to explore the area's stunning natural surroundings. Particularly in Lake Guntersville State Park, there are a number of lovely trails to explore.
Wildlife Viewing
An extensive variety of wildlife can be found in Guntersville Lake. During your camping excursion, keep an eye out for birds, deer, and other wildlife.
Reservations
Making camping reservations in advance is advised, especially during busy times of year. Typically, you may book a campsite online or by getting in touch with that particular campground directly.
Camping Regulations
Make sure you are familiar with the specific camping rules for the campground you select. This includes rules regarding quiet hours, campfire safety, waste disposal, and any additional guidelines.
Don't forget to bring the necessary camping gear, such as a tent, sleeping bags, cooking equipment, insect repellent, and other essentials. Have fun while camping at Guntersville Lake!