10 Best Fiji Islands
Fiji, which includes of approximately 300 islands and 500 islets spread across 194,000 square kilometers of the southern pacific ocean, would be nearly difficult to tour in its whole.
Each of these islands is unique in character and stunning in its own way, with craggy volcanic peaks, spectacular coral reefs, deep rainforest, and enchanting waterfalls. Here are 10 of fiji's most gorgeous islands.
Are you ready to experience fijian hospitality for yourself on these welcoming islands? Here are 10 of fiji's most gorgeous islands.
The Mamanuca Islands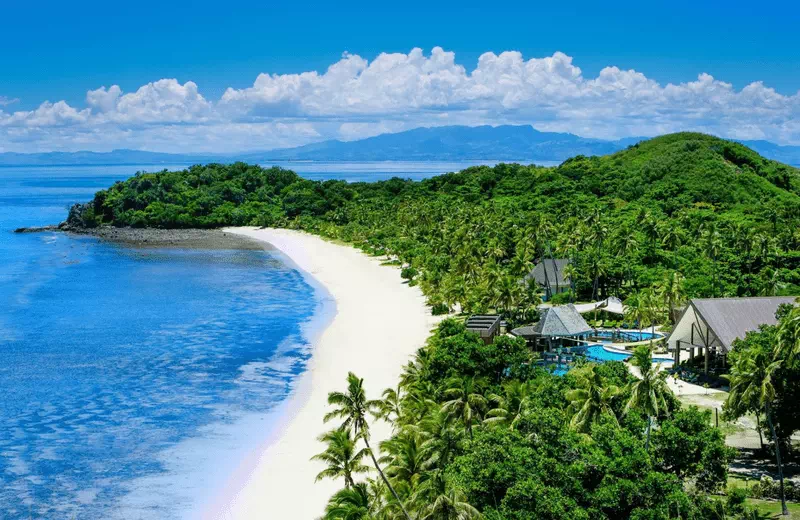 West of nadi and south of the yasawa islands is the volcanic archipelago of the mamanuca islands in fiji. Although the pacific ocean covers around seven of the group's about 20 islands during high tide, it is a well-known tourist destination.
The mamanuca islands are among the most popular tourist destinations in fiji, and for good reason. With plenty of sunshine and less rain than other island groups, these 20 splotches of beautiful white sand and startling blue ocean have some of fiji's best weather.
The mamanucas are only a short seaplane or boat ride west of viti levu, fiji's biggest island. Port denarau, which is a 15-minute drive from nadi international airport, is the closest departure point from viti levu.
What these islands lack in cultural importance, they make up for with beautiful beaches, clean waters, and fish-filled coral reefs. Survivor and the renowned tom hanks film cast away were both filmed on islands in this chain as a result of this unique tropical beauty.
Kadavu Island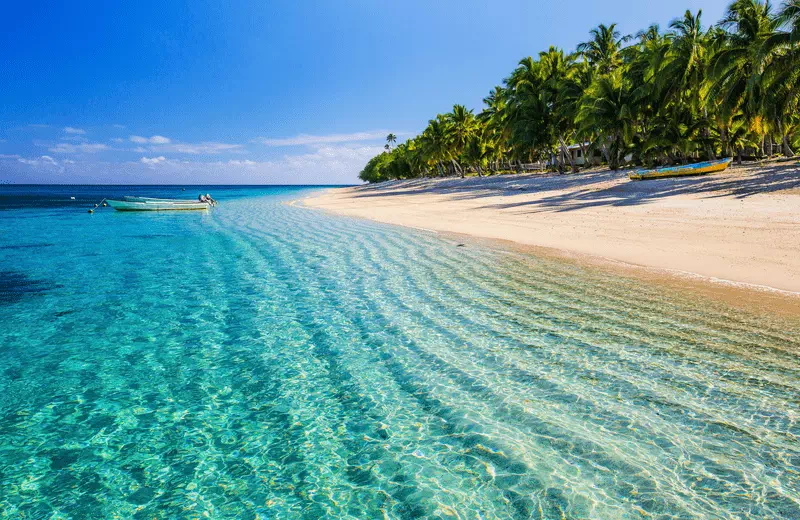 Kadavu is the fourth biggest island in fiji and the largest island in the kadavu group, a volcanic archipelago that includes kadavu, ono, galoa, and a number of smaller islands in the great astrolabe reef.
Kadavu island, located about 100 kilometers south of viti levu, is the largest in the group, with volcanic peaks and huge stretches of virgin forests covering its interior. The kadavu musk parrot, velvet dove, and red shining parrot are among the many species that live in these woods.
The great astrolabe reef, the world's fourth longest barrier reef, is the most notable feature of kadavu. The reef offers fantastic diving, surfing, outrigger kayaking, and a variety of other wonderful water activities.
Matangi Private Island Resort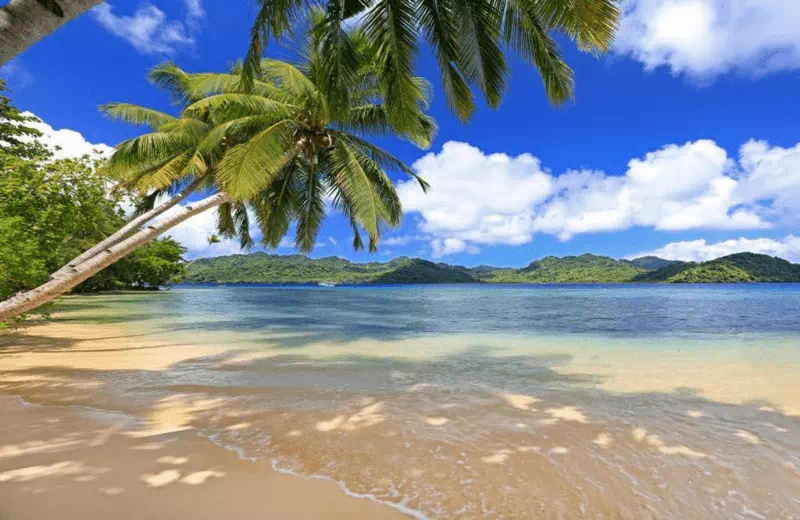 Matangi island, which extends into the shape of a smile northeast of taveuni, is one of the greatest locations to stay in fiji for couples. Matangi private island resort is a popular wedding and honeymoon resort.
Diving, fishing, swimming, kayaking, traditional village and waterfall tours, and treks on nearby qamea island are among the activities available. If lying in a hammock between rustling palms and looking out at the blue, blue sea is your idea of paradise, you can do so.
Robinson Crusoe Island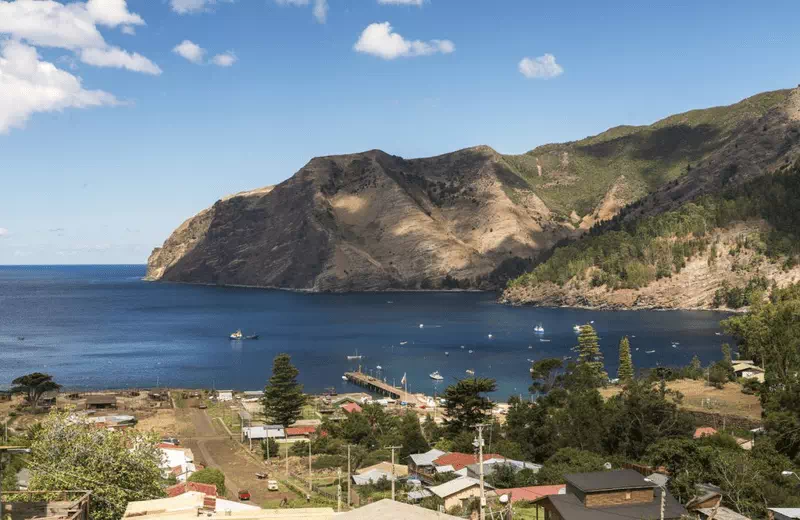 Robinson crusoe is a private island accessible by boat from nadi, and you can visit for the day or stay overnight if time allows.
Robinson crusoe island recreates the ideal tropical island rhythm, where you may learn about fijian customs, culture, and cuisine. It is a good chance to try your hand at most things that the fijian lifestyle has to offer, starting with a roaring greeting with local, traditional music and the shout of bula.
Taveuni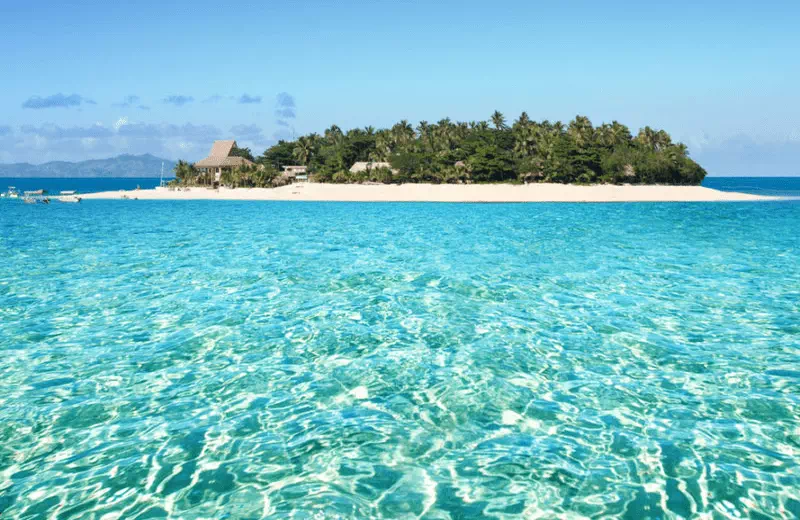 Taveuni is one of fiji's most beautiful islands. Taveuni, after viti levu and vanua levu, is fiji's third-largest island, with a total land area of 434 square kilometers. The cigar-shaped island, a large shield volcano rising from the pacific ocean's floor, is located 6.5 kilometers east of vanua levu, across the somosomo strait.
The lavena coastal walk, a five-kilometer hiking track that rims the rough coastline where black and white sand beaches meet reef-dappled waters, is one of the greatest ways to see the island.
Other popular activities in taveuni include floating down pristine rivers on bamboo rafts, bathing in natural pools at the 60-foot tavoro waterfalls, kayaking along the coast, village stays, and mountain peak climbing.
The Yasawa Islands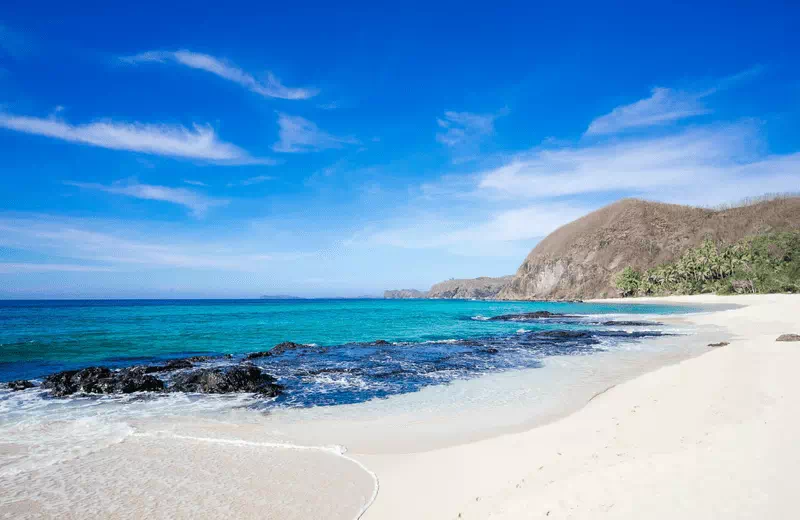 The first term in the fijian language that means heaven is 'yasawa.' yasawa island resort and spa is an all-inclusive resort located on one of fiji's most secluded and untouched islands.
The yasawa group is an archipelago of roughly 20 volcanic islands in fiji's western division, with a total size of about 135 square kilometers (52 sq mi).
The yasawa islands offer all you might want from a fiji vacation. It has beautiful beaches with pristine sands, secluded island communities, and an unrivaled sense of peace. Furthermore, the island group has a much drier climate than the rest of fiji, making it an ideal year-round vacation.
Kayaking, swimming with manta rays, and visiting the cathedral-like sawa-I-lau caves are all popular activities in the yasawa islands.
Toberua Island Resort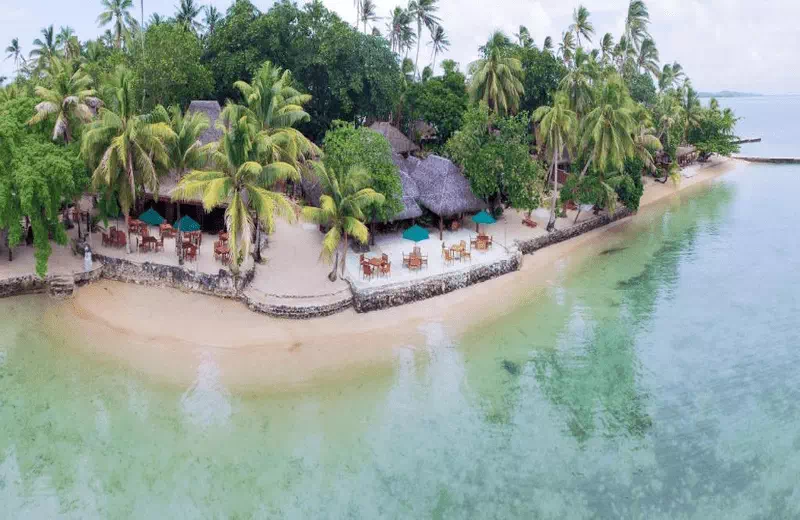 Toberua private island is located on the western edge of the lomaiviti group, close off the eastern coast of viti levu, fiji's largest island.
Oberua is located on fiji's eastern coast. Fiji airways flies direct to suva from auckland and sydney, alternatively a short trip from nadi international airport takes 30 minutes.
Diving, snorkeling, and fishing on the surrounding reefs are popular activities on the island, as are kayaking, swimming in the island's pool, spa treatments, petanque, and tours to adjacent communities.
Vanua Levu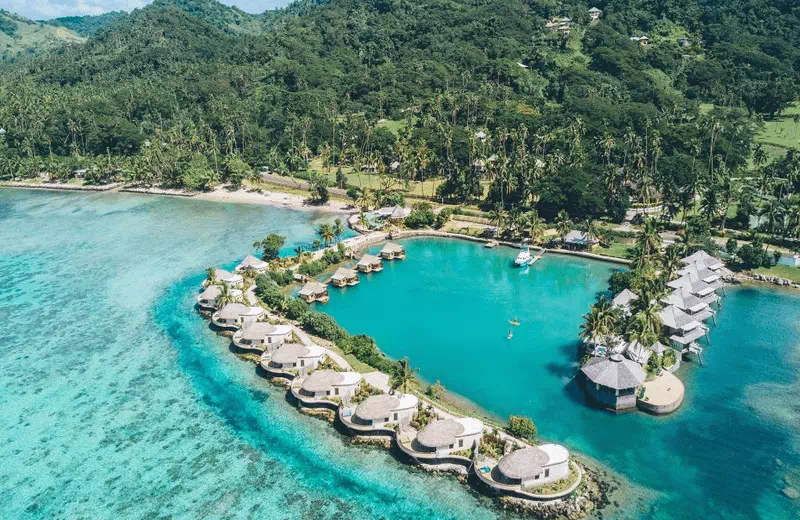 Vanua levu, previously sandalwood island, is fiji's second largest island. The island, which lies 64 kilometers north of the larger viti levu, has a total size of 5,587.1 square kilometers and a population of 135,961 people as of 2007.
Diving and snorkeling are also popular in the surrounding waters; jean-michel cousteau (jacques' son) operates a prominent diving center with courses for all skill levels. Rainbow reef, known for its multi-colored soft coral, and namena marine reserve, which has some of the country's most pristine reefs, are two of the best dive sites.
The famous snake temple, located about 20 kilometers outside labasa (vanua levu's main town), contains the naag baba mandir, a famous hindu growing stone.
Viti Levu
Viti levu is the largest of the islands that make up the south pacific country of fiji. It is the location of fiji's primary airport, which is located near nadi on the western half of the island, as well as the capital city of suva and the bulk of the country's residents. The interior of viti levu is characterized by mountains, especially mt. Tomanivi, an extinct volcano.
Viti levu residents base themselves here or on the coral coast, a two-hour trip from nadi and home to white-sand beaches and major resorts.
Viti levu has a wild side as well. Away from the tourist traps, you can visit traditional mountain villages, zipline through the jungle, or raft or kayak down the navua river through pristine jungles.
Wakaya Island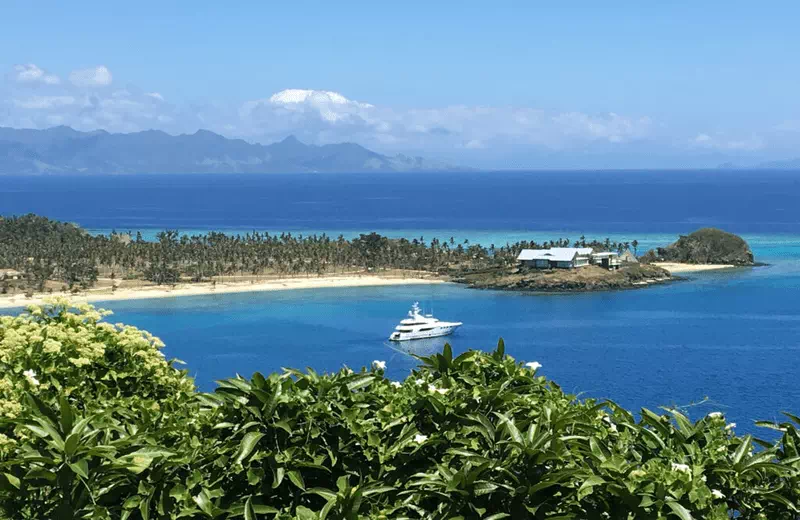 Wakaya is a private island in the lomaiviti archipelago in fiji. It has an area of eight square kilometers and is located at 17.65° south and 179.02° east. It is 18 kilometers from the major island of the lomaiviti group, ovalau.
Scuba diving, snorkeling, fishing, and kayaking are among the water sports available, while land-based activities include nature walks and golf on the nine-hole course, as well as tennis, croquet, private picnics, and tours of the organic gardens and orchidarium.
Best Time to Visit the Fiji Islands
The weather in fiji is ideal from late october to early november, when it is dry, calm, and warm. As a tropical resort, fiji weather is generally pleasant and mild all year, however there is a wet and a dry season.