Experience the Blissful Beauty of Newell Beach, Australia
The seaside town and rural village of newell is located in the shire of douglas in queensland. Sugarcane is farmed in this area. Tourists may get away from the city and enjoy the natural beauty of the area at newell beach, which is located on the coral sea coast.
Famous locations including port douglas, the crystal blue rock pools of mossman gorge national park, the daintree village and rainforest, and the massive daintree river, home to the estuarine crocodile and giant barramundi, are all within 20 minutes of newell beach. Avian inhabitants abound in the mossman river basin and adjoining places, which is a popular destination for serious bird watchers.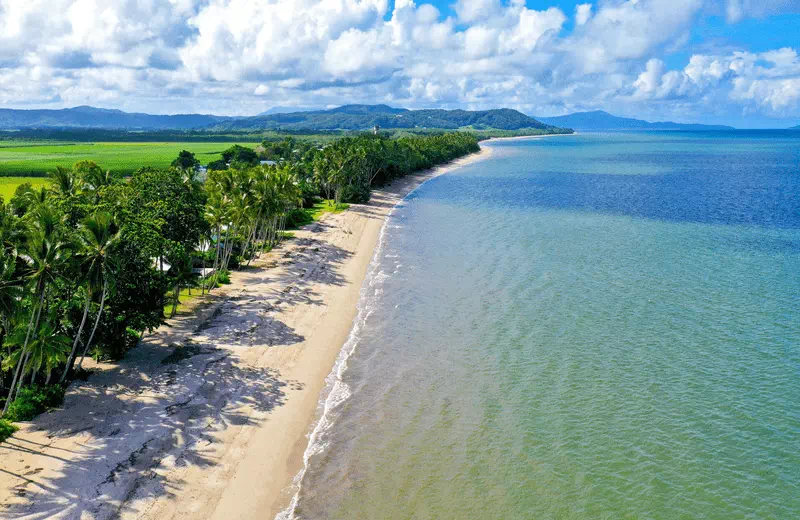 Newell beach offers an exquisite expanse of immaculate white sand that is simply perfect for a variety of beach activities such as swimming, sunbathing, and beachcombing.
The sparkling azure waters host a plethora of fascinating marine creatures, including playful dolphins, majestic turtles, and vivid tropical fish, making it an idyllic destination for snorkeling and scuba diving. Not to mention, the sweeping vistas of port douglas towards the south and the stunning lighthouse on low isles to the east provide a truly spectacular backdrop to this magnificent location.
A thick tropical rainforest surrounds newell beach in addition to the beach, offering numerous chances for trekking and bird watching. The neighboring daintree national park is home to a staggering variety of flora and fauna, including the critically endangered cassowary, a large native flightless bird.
The tranquility and seclusion of newell, together with its 2.6 kilometers of golden sand, make it an ideal location for swimming, diving, and fishing. A lot of people's vacations dreams come true when they come newell beach.
The amenities in newell beach are many despite its remote position. There are several top-notch eateries in the area that serve delectable seafood and other regional specialties. Additionally, there are a variety of lodging options, including hotels, resorts, and rental homes during the season.
Newell beach's primary attraction, the great barrier reef, is nearby. Snorkeling, scuba diving, or boat or helicopter tours of the reef's coral gardens and underwater tunnels are available.
Fishing is also popular. Barramundi, mangrove jack, and big trevally abound at newell beach. Visitors may rent a boat or join a guided fishing missions to catch these famous fish.
For nature lovers seeking a serene getaway, newell beach is an exceptional destination within australia's far north region. Its picturesque beach and verdant rainforest provide the ideal backdrop for a tranquil and rejuvenating vacation.
And with an array of activities available, including snorkeling and fishing, there's something for everyone to enjoy. So why not escape the hustle and bustle of everyday life and unwind in this breathtakingly beautiful location? Newell beach awaits!