Things to Do in Fraser Island
Fraser Island is a beautiful spot discovered for its natural beauty and unique attractions. And it is home to many natural valuables, such as pristine beaches, rainforests, and lakes. Here are some things to do available on Fraser Island.
Explore Lake McKenzie
Lake McKenzie is one of Fraser Island's most famous attractions. This beautiful lake is known for its crystal-clear waters and beautiful white sands. You can relax on the beach, swim in the cool water, or enjoy an easy walk around the lake.
Go on a 4x4 Adventure
Fraser Island is known for its sandy paths and challenging terrain, making it a great destination for off-roaders. Explore the island's unique landscapes, which include sandy beaches, lush rainforests, and inland lakes, by renting a 4x4 vehicle.
Visit the Maheno Shipwreck
The Maheno, a shipwreck stranded on the coast of Fraser Island, is a known attraction for travelers. The ship was a luxury passenger liner that was wrecked on the beach in 1935. Discover its rich history and capture some outstanding photographs.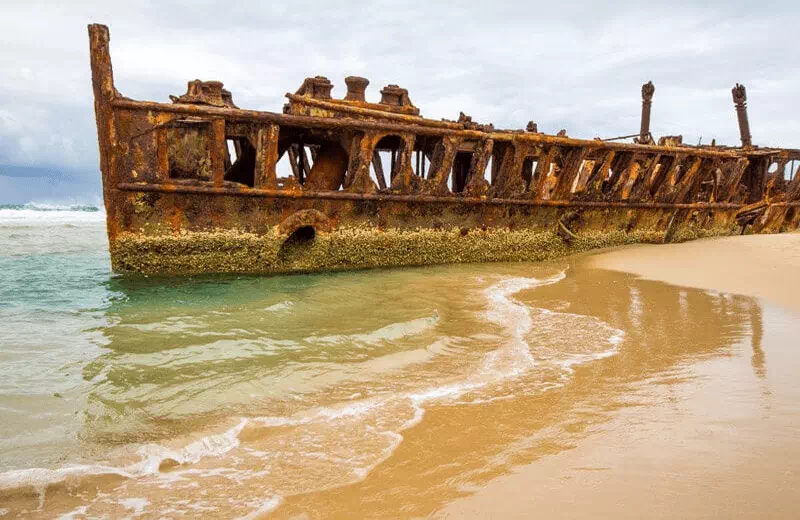 Go for a Walk in the Rainforest
The Central Station Rainforest and the Wanggoolba Creek Rainforest are two of Fraser Island's rainforests.
Explore the Champagne Pools
These natural rock pools, filled with bubbly seawater, are perfect for a refreshing dip or a relaxing soak. Enjoy the stunning ocean views while you swim.
Travel to Eli Creek
As it flows through a beautiful rainforest, this freshwater creek provides a pleasant experience. Take a walk along the waterfront or float downstream in an inner tube.
Visit the Pinnacles Coloured Sands
Enjoy the vibrant hues of the Pinnacles, a natural feature made up of colored sands. Learn about the indigenous cultural significance of this site and take in the breathtaking views.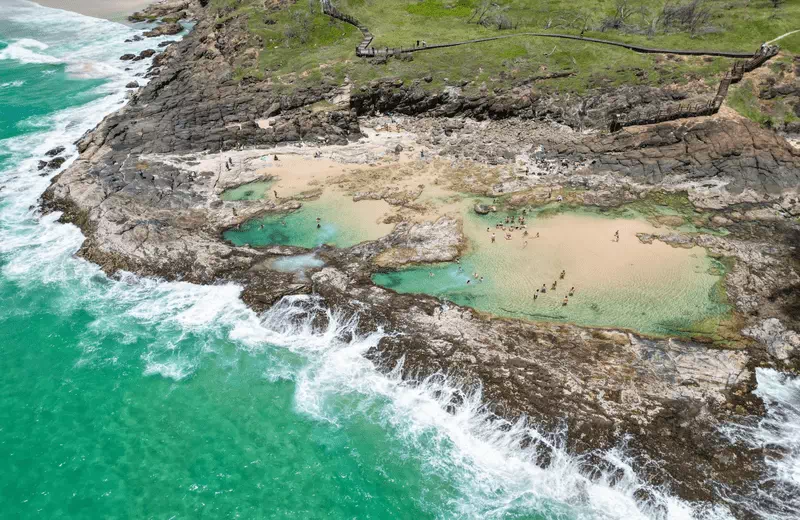 Hike Through the Great Walk
The Great Walk is a 90-kilometer-long hiking trail on Fraser Island. Start out on a multi-day journey across varied environments such as rainforests, sand dunes, and coastal locations.
Visit the Central Station Rainforest
Central Station, once a forestry camp, gets you in the lush rainforest. Explore the boardwalks, see the towering trees, and learn about the natural history of the island.
Go fishing
Fraser Island has good fishing viewers, with an opportunity of catching tailor, whiting, and dart. Fishing on Fraser Island may be a rewarding activity for both novice and experienced fish.
Spot Wildlife
The wildlife on Fraser Island is broad, including dingoes, wallabies, goannas, and many bird species. Keep an eye out for these animals as you explore the island.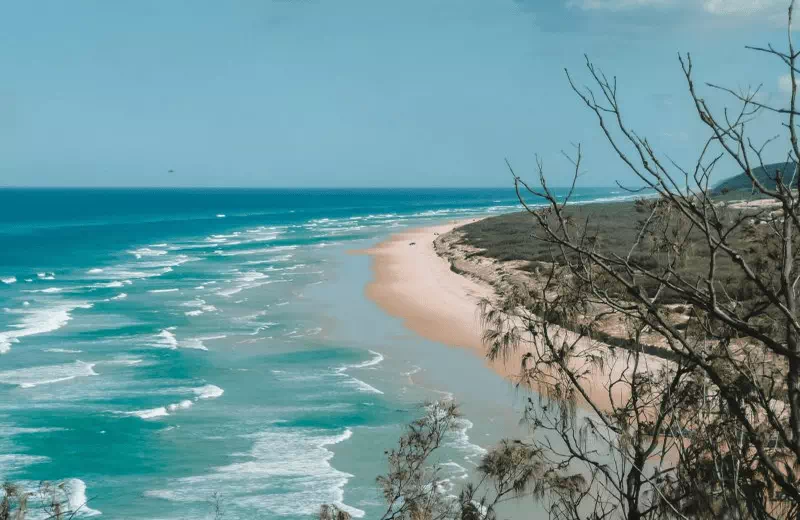 Go Camping
Fraser Island has a number of campgrounds. They are a fantastic way to appreciate the island's natural beauty.
Drive along 75 Mile Beach
75 Mile Beach is Australia's longest beach. It's a wonderful area to travel, swim, or surf.
Visit Indian Head
Indian Head is a headland with amazing views of the ocean and surrounding scenery. It is an excellent location for seeing sunrise or sunset.
Take a tour
There are several trips available on Fraser Island. They are an excellent way to explore the island and learn about its history and environment.
Conclusion
Fraser Island is a beautiful and unique destination. There are many activities to do on the island, and it is sure to offer something for everyone.
Remember to respect the island's fragile ecosystem and follow every precaution while visiting. Enjoy your time on Fraser Island!