Exploring the Unique Beauty of Hanalei Bay Beach in Hawaii
One of hawaii's most stunning and popular beaches is hanalei bay beach. Hanalei bay beach on kauai island provides breath-taking views of the pacific ocean, mighty mountains, and lush greenery.
With more than two miles of fine white sand, a tranquil bay, and a mountainous backdrop, it offers the perfect setting for swimming, surfing, and sunbathing thanks to its clear seas and golden beach.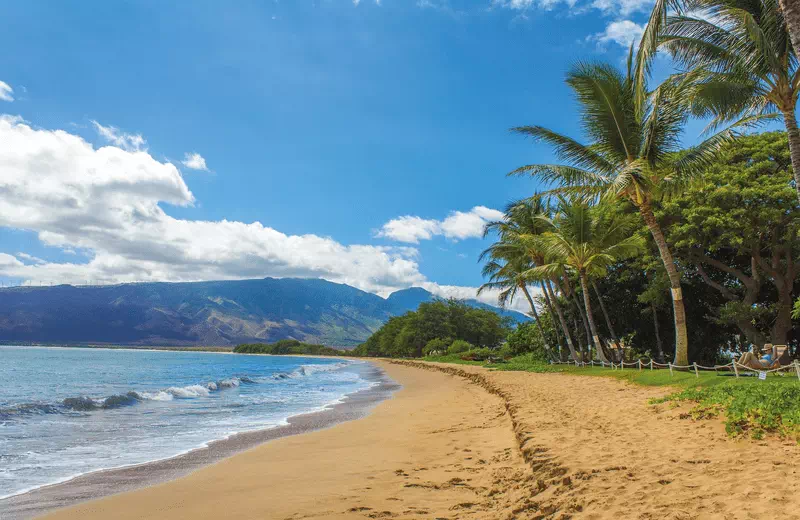 Many kauai boat tours include a stop in hanalei bay, and some of them even guide you in your search for green sea turtles. The bay provides perfect mooring for swimming, sailboats, and surfing during the summer.
The Amenities
A wide range of facilities are available at hanalei bay beach to make sure tourists are comfortable and have a good time. Public picnic tables, bathrooms, and showers are available. Additionally, lifeguards are on duty during the day to protect swimmers and surfers.
Local Attractions Nearby
Hanalei bay beach is a great place for a day trip or longer vacation because there are many things around. There are many restaurants, shops, and galleries in hanalei. A few miles from the shore, the limahuli garden and preserve is an excellent location to learn about the local flora and fauna.
Best Resorts in Hanalei Bay
Beautiful hanalei bay in kauai, hawaii, is home to a number of luxurious hotels. Some of the best resorts in hanalei bay are listed below:
The St. Regis Princeville Resort
The Westin Princeville Ocean Resort Villas
Hanalei Bay Resort
Princeville Resort Kauai
Hale Ho'o Maha Bed & Breakfast
A Perfect Destination for Sun, Surf and Sand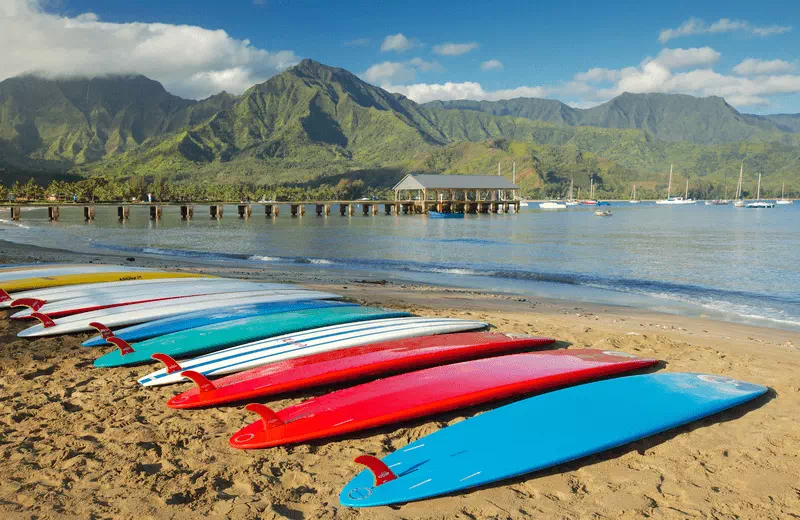 Things to Do in Hanalei Bay Beach
Hawaii's kauai island has a beautiful and popular beach called hanalei bay beach. It provides guests with a variety of enjoyable activities to engage in, such as:
Swimming - Hanalei bay beach offers calm seas that are ideal for swimming, and there are several lifeguards on duty there throughout the day.
Picnicking - Hanalei bay beach is a fantastic location for a family picnic because there are many picnic tables accessible for public use.
Surfing - With waves that may reach up to 20 feet during the winter, hanalei bay beach is known for having some of hawaii's best surfing. All skill levels can enroll in surf schools.
Snorkeling - The area's crystal-clear waters make for excellent snorkeling, and a number of tour operators provide trips to snorkel there.
Exploring the Town of Hanalei - A variety of restaurants, stores, and galleries can be found in the beachside town of hanalei, which is worth exploring.
Visiting the Limahuli Garden and Preserve - Visit the limahuli park and preserve, which is a lovely botanical park that displays the local flora and fauna, which is a few miles from the beach.
Paddleboarding - Hanalei bay beach is a popular place for paddleboarding, and rentals are close by.
Hiking - The nearby mountains and verdant landscape provide excellent hiking options. The kalalau trail, one of hawaii's most popular walks, begins at the end of the road after hanalei bay beach.
Beachcombing - Visitors can find a variety of shells and other treasures along the shore at hanalei bay beach, making it a great location for beachcombing.
Hanalei bay beach is a great vacation spot for families, couples, and solo travelers since it provides access to a variety of fun activities.
Best Time to Visit Hanalei Bay Beach
Summertime, from may to september, is the ideal season to visit hanalei bay beach since the weather is pleasant and dry, and the ocean is peaceful enough for swimming and other water sports. However, as the summer is hawaii's busiest travel season, it's vital to remember that these times can also be crowded.
Consider visiting hanalei bay beach in the spring or fall if you want a calmer and more relaxing vacation. The weather is still warm and pleasant throughout these months, which are march through may and september through november, and there are less tourists.
The best waves for surfing are found during the winter, from december to february. Swimming might not be a good idea, though, because the water can be choppy at this time. It's also crucial to keep in mind that hawaii experiences its rainiest season during the winter, so be ready for frequent rainfall.
The ideal time to visit hanalei bay beach will ultimately depend on your interests and your plans. The best time to go swimming and engage in other water activities is during the summer, while the spring and fall offer a more peaceful environment.
Surrounded by Nature's Best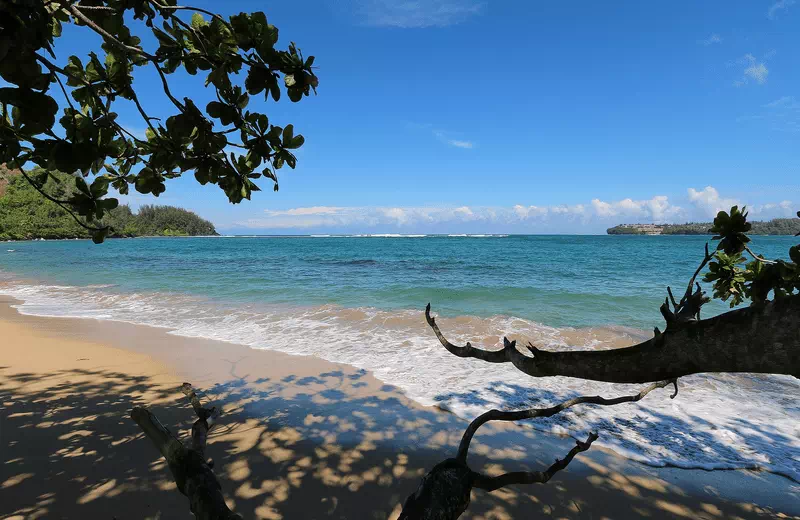 How to Reach Hanalei Bay Beach
How to go to Hanalei Bay Beach is as follows:
Car - Driving is the fastest and most practical way to get to Hanalei Bay Beach. Lihue Airport is about a 45-minute drive away. Both the airport and the city of Hanalei provide car rental.
Public transportation - The Kauai Bus is a system that runs across the town of Hanalei and the island of Kauai. The bus makes a stop close to Hanalei Bay Beach, although the schedule might not be very flexible.
Shuttle - From Lihue Airport to Hanalei Bay Beach, shuttle services are offered. Reservations are advised for these shuttles, which run on a set timetable.
Taxi - From Lihue Airport to Hanalei Bay Beach, taxis are available. However, this can be a costly option, and it's important to remember that there might not be many cabs in the neighborhood.
Top Places to Visit Around Hanalei Bay Beach
There are many great places to visit around Hanalei Bay Beach, here are some of the top places to check out:
Napali Coast State Wilderness Park
Limahuli Garden and Preserve
Princeville Resort
Kilauea Lighthouse
Hanalei Valley Lookout
Tunnels Beach
Kauai Museum
Conclusion
Hawaii's hanalei bay beach should not be missed. It is the perfect destination for families, couples, and alone visitors due to its breathtaking natural beauty, calm waters, and diversity of activities. Hanalei bay beach offers something for everyone, whether you're looking to unwind on the sand, surf some of hawaii's best waves, or discover the area's natural beauty.