Everything You Need To Know About Lake Lanier
Lake Lanier is a reservoir in the northern part of Georgia, United States. It was formed in 1956 by the completion of the Buford Dam on the Chattahoochee River, and it is also fed by the waters of the Chestatee River. It covers nearly 58 square miles. One of the lake's primary functions is to control the Chattahoochee River downstream, primarily protecting Atlanta.
The lake's original purpose was to provide hydroelectricity, navigation, and flood control for the Chattahoochee River, as well as water supply for Atlanta.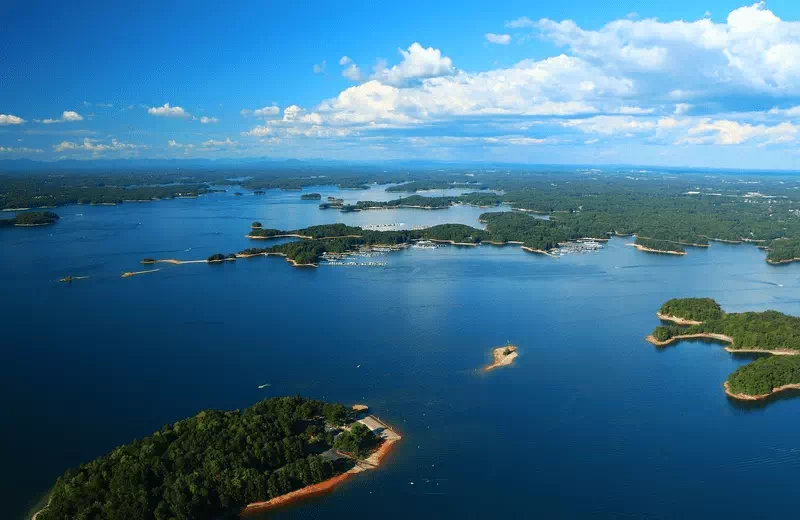 Located just an hour north of Atlanta, it is a popular summer weekend destination for city dwellers. On its shoreline, there are numerous resorts and restaurants to suit all types and budgets of travelers.
Relaxing on a sandy beach, swimming, paddling a kayak or SUP, and renting a motor boat for some fun zipping around and making waves are all options for entertainment. In this area, fishing is also very popular.
Lake Lanier gets its water from Georgia's Blue Ridge Mountains. Rain falls on the mountains, cascades over beautiful waterfalls, and then flows down the Chattahoochee and Chestatee rivers to Lake Lanier.
Lake Lanier has something to offer everyone. Though fishing, boating, and camping are the most popular activities, Lake Lanier has something for everyone. Lake Lanier has golf courses as well as some of the best kayaking, water skiing, and swimming spots in the world.
Visitors can enjoy the city of Atlanta while also visiting Lake Lanier, which is only a 30-minute drive away.
Visitors can also take a day trip to the north Georgia mountains to hike the Appalachian Trail, visit a waterfall, or visit one of the region's wineries. The nearby towns of Helen and Dahlonega in north Georgia are not to be missed.
Why is Lake Lanier so popular?
Lake Lanier is a popular weekend getaway for fishing, boating, and sunbathing. Despite numerous accidental drownings, the lake remains a popular destination for locals.
Is swimming in Lake Lanier safe?
The dam is located at the lake's southern end. While it is still dangerous to swim in the Chattahoochee River, Lake Lanier is still safe for swimmers and boaters.
Best Time to Visit Lake Lanier
May, June, or September are the ideal months to visit Georgia.
How To Reach Lake Lanier
I-985 to Hwy 20: Take I-985 to Hwy 20. Turn left onto Highway 20 and proceed west on Highway 20. After about 8 miles, turn right onto Suwanee Dam Rd.
Attractions on Lake Lanier
Lake Lanier Campgrounds
Lake Lanier Parks
Lake Lanier Restaurants
Lanier Islands Resort
Lake Lanier Marinas