Siesta Key Uncovered 7 Best Beaches You Need to Visit Now!
Southwest Florida beaches are on your travel program. Give yourself plenty of time on your schedule to relax on Siesta Key's white-sand beaches. Siesta Key, which is located on the stunning Gulf Coast, is renowned for its pristine coastline, calm waters, and relaxing vacation atmosphere. Siesta Key is a must-see location for every beach lover, with its soft and white sand beaches, crystal-clear oceans, and stunning sunsets.
A trip to Siesta Key is special because each of the island's seven beaches is a little bit unique.
Are you prepared to organize the ideal Siesta Key beach getaway? At one of these well-liked Siesta Key beaches, you can find exactly what you're looking for.
With so many possibilities, choose which beaches to visit during your trip might be difficult. We've trimmed down the list to highlight the top best beaches on Siesta Key in this article. From known places to hidden secrets, these beaches will make your Siesta Key vacation one to remember.
We'll look at some of the well-known places you can visit on your trip here in this blog post. Let's get started!
Siesta Key Beach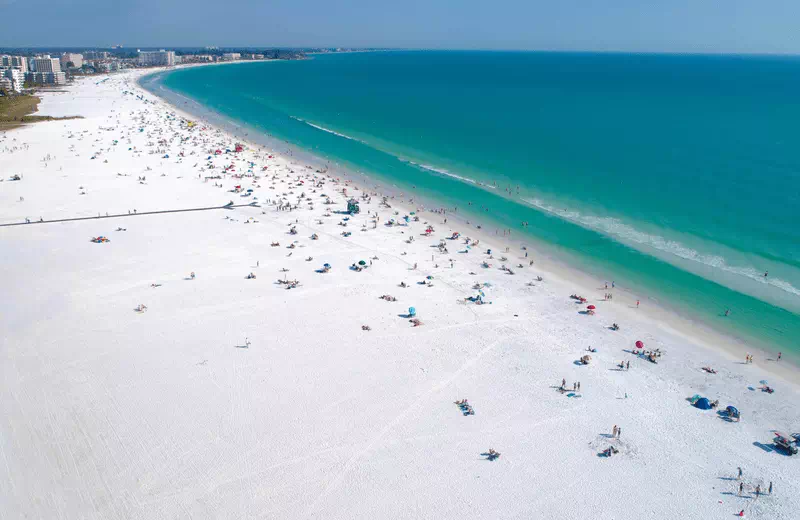 Located on Siesta Key in the U.S. state of Florida, Siesta Beach is a beach. Siesta Key is a fantastic destination if you're searching for a lovely beach to relax on. Families can enjoy the stunning beach and ocean at this wonderful location.
The best beach on Florida's Gulf Coast is frequently selected to be Siesta Key Beach. In Florida's Siesta Key, there are so many enjoyable things to do. Florida. While other beaches are primarily composed of pulverized coral, Siesta Beach's sand is 99% quartz, with the majority of it coming from the Appalachian Mountains.
The beaches of Siesta Key, which have crystal clear water while being less extensive than the Florida Panhandle, serve as evidence that the state's natural beauty is not limited to that region.
Crescent Beach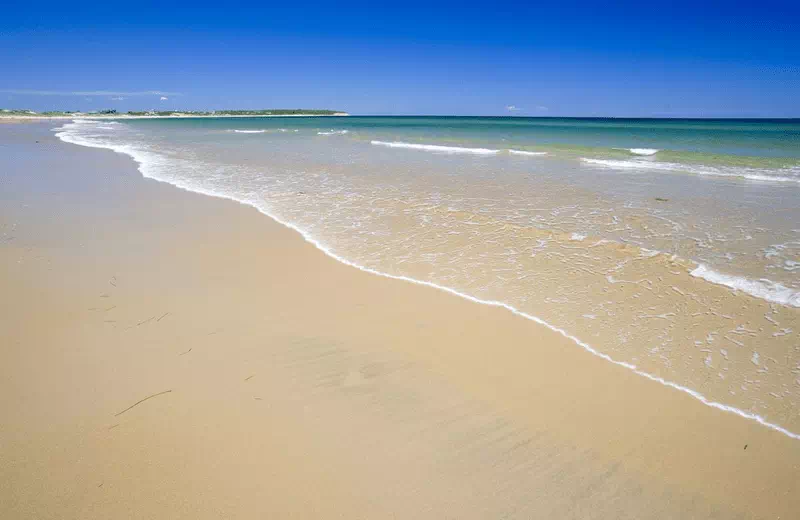 Crescent beach is famous for its beautiful sunset views & excellent white sand. Crescent Beach, like its sister beach to the north, has white sand and turquoise sea. Despite sharing a similar level of beauty, Crescent Beach is frequently far less crowded than Siesta Beach, making it a good summertime family vacation spot.
The sand is fine, the beach is broad, and there are many of shells. This beach is largely used by condo residents and hotel visitors staying on the beach or close by. Crescent Beach, which stretches south to Point of Rocks Beach, is considerably narrower than Siesta Beach and features comparable sand and waves.
Point of Rocks Beach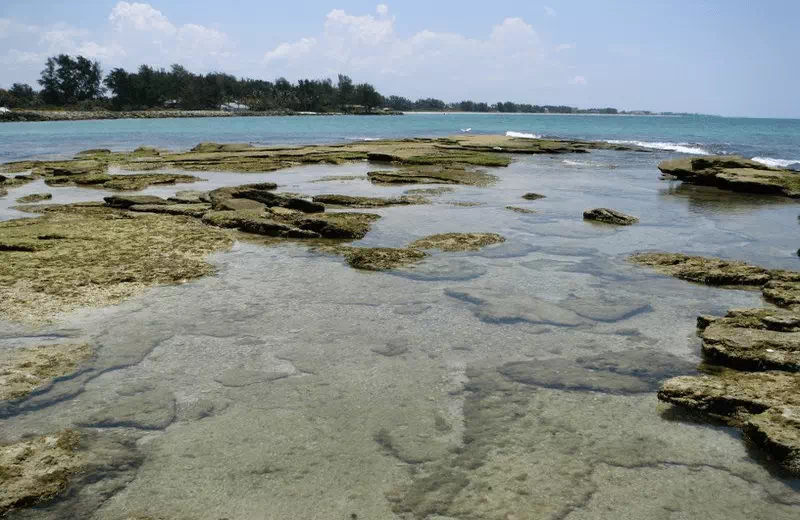 The Point of Rocks divides Crescent Beach from Turtle Beach and is located at the far southern extremity of Crescent Beach. The numerous limestone ledges and boulders that protrude into the clear tropical waters give Point of Rocks its name.
A great variety of tropical fish species and other marine life gather, feed, and swim around in the cracks and rock formations in these clear, shallow waters.
Finding the snorkeling area, however, is simple once you are on the beach. Just keep walking until you reach the graffiti-covered concrete breakwater and run out of sand. You can either swim or walk to the end of the breakwater where you can turn left and start to see the marine life.
Sarasota Beach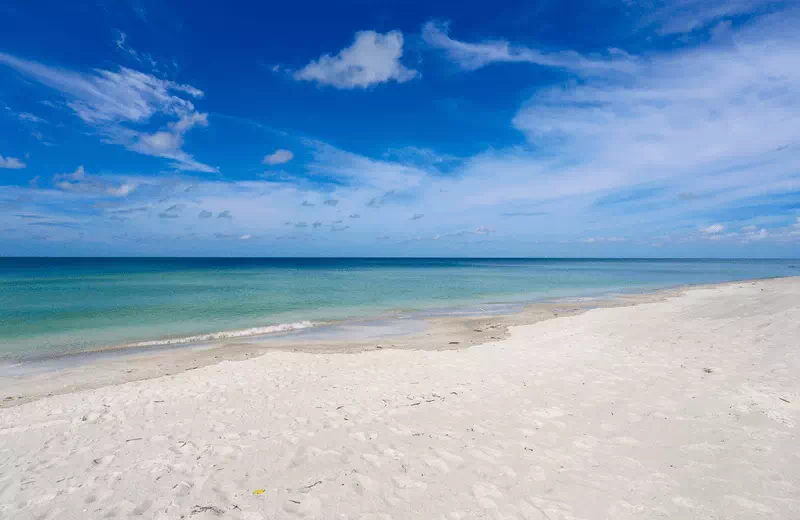 Sarasota is wonderfully endowed with an abundance of fine sands, clear waterways, and sunshine. This county, known for its long coastline, has a variety of beaches, each of which exhibits its own unique natural beauty and character.
Due to Sarasota Beach's special location on the northern end of Siesta Key, where natural vegetation cover holds the sand in place and permits the development of bigger beaches further south.
Shell Beach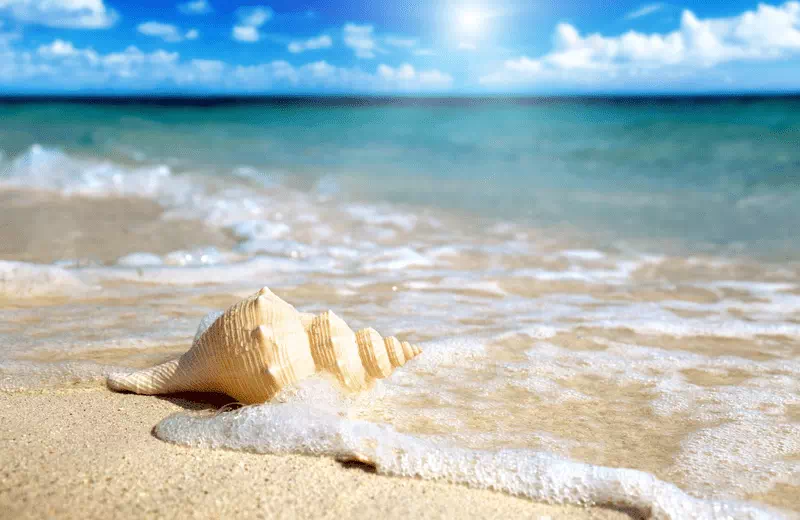 Like all Florida beaches, this one is open to the public until the very end. Shell Beach, which sits on Siesta Key's northern end, is another option for a more sedate beach day.
It's a laid-back beach with dazzling white sand and shallow water, tucked away in a residential area. Beach access is available through North Shell Road. There aren't any significant parking lots, therefore parking space is scarce.
Sunset Beach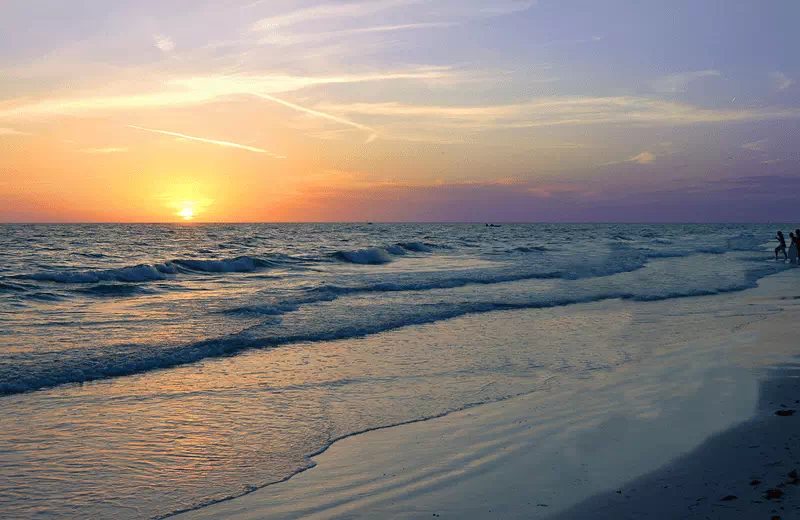 It's a great area to spend the day, only a short stroll down Columbus Boulevard from Siesta Village. Set up your beach umbrella and towel and take in the panoramic views. If you feel like doing something, take a short stroll to the north and check out the historic Broken Pier.
Turtle Beach Park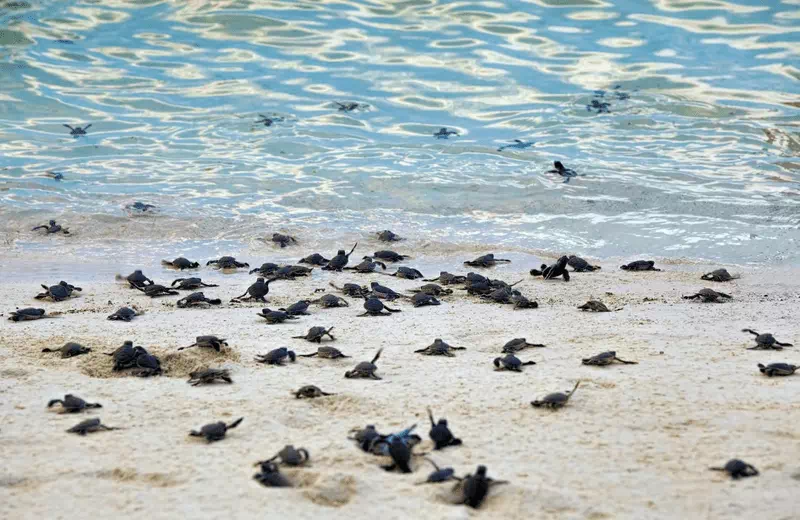 Turtle Beach is a public beach in Sarasota, Florida, on South Siesta Key. Turtle Beach, which is significantly less busy than Crescent Beach and Siesta Beach and has some of the highest dunes in the region, is situated at the southernmost point of Siesta Key. The nearby lagoon and natural wetlands are great for kayakers to explore. Kayaking is an excellent activity in Turtle Beach.
Wildlife is abundant in Turtle Beach, particularly the imperiled loggerhead turtle. During the nesting season, more than 40,000 nests are built along Florida's coast each year from May to October.
Amenities: beach, swimming, horseshoe pit, picnic pavilion, fishing, boat ramp, playground, classroom, outdoor showers, restrooms, volleyball court, canoe/kayak launch, picnic shelters, grills, park benches, parking, no lifeguard.
Best Time to Visit Siesta Key Florida
The greatest time to visit Siesta Key is in the spring, when temps range from 65 to 80 degrees and there is less rainfall than in the summer and early fall.