Travel Guide for Koh Yao Noi Island in Thailand
Koh yao noi and its sister island, koh yao yai, are located in the heart of the famous and stunning phang nga bay, between phuket and krabi. The island is an excellent starting point for snorkeling, rock climbing, and kayaking.
There are more lodgings and restaurants here, but don't worry - everything is within reason, and it has a very nice atmosphere. Koh yao noi is a palm-speckled sanctuary in phang nga bay, 45 minutes by speedboat from phuket.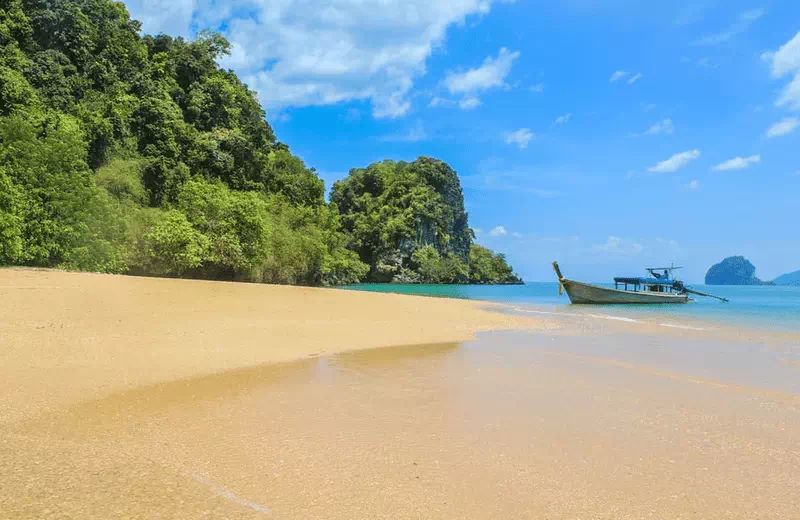 Koh yao noi has internet access, restaurants, and shopping. If you intend to remain, make sure you withdraw some cash before boarding a boat to the island. Because the islanders want to retain their traditional customs, it's necessary to dress modestly and refrain from drinking alcohol in public places. Kayaking, trekking, snorkeling, and swimming are just a few of the activities available on the koh yao islands.
Motorbikes and tuk-tuks are available for hire if you want to go around koh yao noi. Sea kayaks are available for rent in certain shops, although most hotels and bungalows provide these (usually for free). Additionally, you can plan day trips to koh hong, which is situated on the krabi coastline.
Only the two largest islands, koh yao noi (little long island) and koh yao yai (big long island), of the 44 that make up the koh yao island group, are inhabited. Both islands are encircled by a number of picturesque, uninhabited limestone karst rocks, which are common in the andaman sea.
The name koh yao noi, which means "The small long island" in the local language, is accurate. The island's interior remains green, serene, and immaculate while its beaches provide stunning vistas of phang nga bay.
The island's facilities are relatively restricted, and atms or banking services are noticeably absent, so make sure you are sufficiently equipped.
When Is the Best Time to Visit Koh Yao Noi?
The dry season on koh yao noi lasts from january to april. This is a popular season for travellers because it is regarded as the finest time to visit koh yao noi. This is a generally dry season, and the resort on koh yao noi will be much busier and more crowded.
The Best Way to Get to Koh Yao Noi
The quickest way to reach koh yao noi or koh yao yai is via phuket or krabi. The boat ride from phuket to krabi takes around an hour. So it doesn't really matter which side you're on.
Top Places to Visit Around Koh Yao Noi
Koh Nok Island
Koh Ku Du Yai Island
Pasai Beach
Khlong Jark Beach
Koh Roi Island
Island Yoga
Kian Bay