Koh Phayam Island (Thailand) Travel Guide
The town of koh phayam is close to ranong, which you must also travel to, and is situated in western thailand at the andaman sea. Airasia and nok air currently offer flights to the ranong airport from bangkok.
Ko phayam, located off the coast of ranong province, is the second largest andaman sea island. Explore the island's tranquil beaches, hike (or motorbike) along difficult roads through rubber plantations and forests, or simply relax in a hammock in the sun.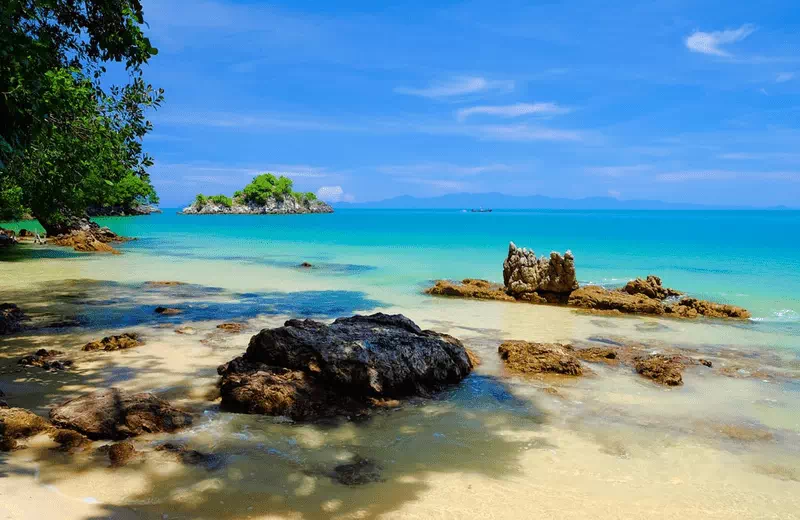 With its long, white-sand beaches, crystal-clear water, and coral reefs, this charming tiny island is undoubtedly the andaman sea's undiscovered treasure. It's the ideal location for those looking to fully disconnect from the outside world.
Both its extensive fine white sand beaches and its substantial forested area make ko phayam notable. A sizable population resides there and contributes to maintaining the island. Beautiful coral reefs surround the sea's coastline there. Although the waters around this island may not be the clearest, the tranquility, lack of significant development, and natural atmosphere make it exquisitely sensitive.
Ko phayam is widely regarded as one of thailand's most beautiful islands.
Ao yai and ao kao kwai are the two main beaches/bays (buffalo bay). There are other additional gorgeous beaches, some of which are rather long, such as ao yai, the longest. The ferry dock area is lively, with restaurants, a few internet and other businesses, and spots to relax in a lounge chair or hammock with a refreshing drink or two.
If you want to go diving or snorkeling, a few boats will pick you up at the smiling seahorse and take you to the infamous richelieu rock, surin islands, and similan islands.
Ko phayam's forested hills are home to monkeys, wild animals, and a variety of birds such as hornbills and sea eagles. A small sea gypsy settlement can be found at the southern edge of buffalo bay.
On the island, there are a lot of motorcyclists but no vehicles, and you cannot go much faster than 30 or 40 km/h on the road due to its narrowness.
How Do You Get From Bangkok to Koh Phayam?
The best and quickest way to get to koh phayam from bangkok is by plane + speedboat through ranong. Direct flights to ranong are available, as are speedboats from ranong pier to koh phayam pier.
What is the Best Way to Get From Phuket to Koh Phayam?
There are no direct flights from phuket to ko phayam. You can, however, take the bus to ranong bus station, drive to ranong pier, take the speedboat to ko phayam, and then travel to ko phayam.
Is Koh Phayam Safe to Visit?
Koh phayam has a small-town vibe and is regarded for being a safe area to visit. Of course, keep your things handy at all times and exercise caution when strolling or driving around the island. There is a police station near the pier if you encounter any concerns.
When is the Best Time to Visit Koh Phayam?
Year-round temperatures on ko phayam range between 30°c (86°f) to 35°c (95°f). The best months to visit are the dry months of january, february, and december.
Things to Do in Koh Phayam
Ao Yai Beach
Wat Ko Phayam
Hin Thaluk
Ko Phayam Harbor
Ranong Ferry
Ao Kwang Peeb
Eagle Bar
Moken Village
Ao Khao Kwai (Buffalo Bay)