Travel Guide To Koh Jum Island Thailand
Ko jum, sometimes known as ko pu, is a district in krabi province, thailand. Ban ko pu, ban ting rai, and ban ko jum are the three villages that make up ko jum. On the andaman sea, ko jum is about 25 kilometers south of krabi town.
There are various places to stay, so you may enjoy the beauty and calm lifestyle for more than just a day. Fine, coral-colored sands meet clean seas on the tree-lined beaches. In the distance, long-tail boats can be seen bobbing on the waves.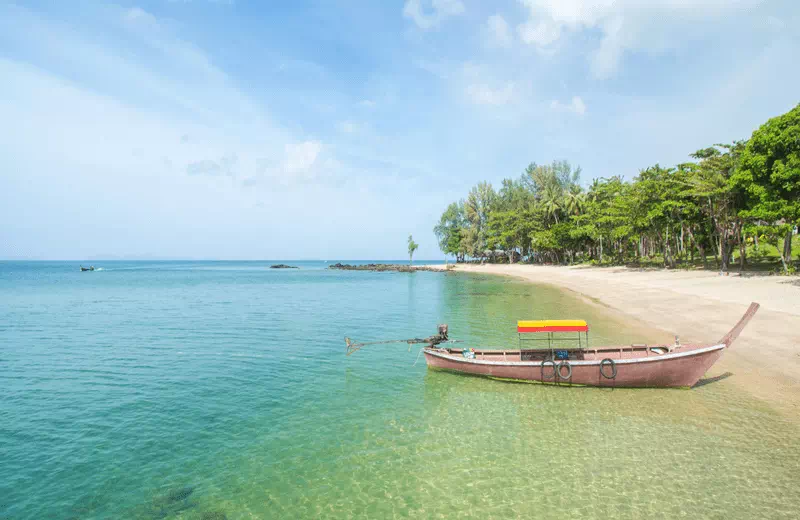 One thing is certain: a vacation to koh jum is well worth it! The combination of nature, charming people, and magnificent beaches will attract you and keep you there. The beaches are lonely and gorgeous, and the locals are really friendly and inviting.
Koh jum is a natural beauty, with sparkling white and beige beaches mingling with forests of rubber trees where long-legged kingfishers stalk the undergrowth.
Swim. Take a stroll along the shore. On the beach, you can play volleyball. Short hikes. Kayaking. There was some snorkeling. Many people appear to stay here for an extended period of time simply to relax and rejuvenate. It has a gentler, more laid-back attitude than many of the party islands.
The sunsets on ko jum are spectacular. Because of the island's minimal lighting, there is also a spectacular view of the stars.
On koh jum, you can go swimming, snorkeling, and scuba diving; most resorts will rent you masks and snorkels. Many of koh jum's beaches feature many boulders that are only visible at low tide, so be cautious when walking into the surf. Consult with your resort management to determine the ideal location and time to swim.
Walk around the gorgeous beaches of koh jum, sunbathe, and watch the amazing sunsets (with a sundowner in hand). If you want to stay fit, koh jum's large, uninhabited beaches are ideal for lengthy walks and jogging.
Snorkeling and scuba diving are available for those interested in exploring the sea critters and plants in the waters of this relatively unspoiled island.
You should keep in mind that there are no atms on koh jum, so pack enough cash to cover your needs. On the island, travel firms may convert major currencies for thai baht, albeit at a low rate.
When is the Best Time to Visit Koh Jum Island?
The dry season, which runs from mid-november to april, is the best time to visit koh jum. At this time of year, you may expect little rain and plenty of sunshine.
The Best Way to Get to Koh Jum Island
Krabi international airport is the closest airport to koh jum. Take a cab or bus from krabi airport to klong jilad pier to board the ferry. The pier has tickets available.