The Ultimate Guide to Exploring Fraser Island by Ferry
SeaLink and Fraser Ventures are the two main ferry companies operating between Hervey Bay and Fraser Island. Both companies offer a variety of ferry services, such as passenger ferries, vehicle ferries, and camping barges.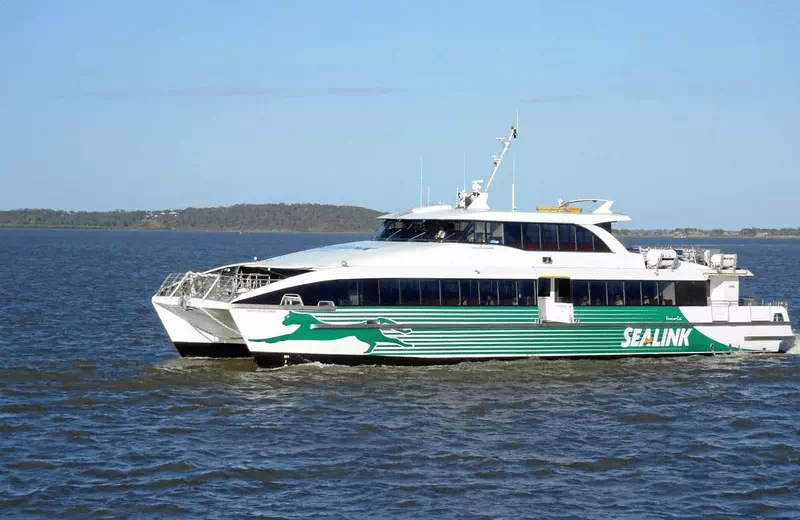 SeaLink
SeaLink provides a variety of ferry services, including passenger and vehicle ferries. These ferries are designed to accommodate all types of travelers and their specific requirements. SeaLink attempts to provide efficient and efficient transportation options whether you are going alone, in a group, or with a vehicle.
SeaLink is an important route between Hervey Bay and Fraser Island in Queensland, Australia. The ferry service makes it easy for travelers to get to Fraser Island, which is known for its natural beauty and unique ecosystems.
The adventure starts in Hervey Bay, a coastal city famous for its beautiful beaches. Passengers can board the SeaLink ferry and travel across the Great Sandy Strait to Fraser Island.
It is important to note that schedules, rates, and other information about SeaLink's services may differ depending on the region and specific routes. When scheduling your trip, it's best to check with SeaLink or their official website for the most up-to-date information.
Kingfisher Bay Passenger Ferry Service (Between the Mainland and Kingfisher Bay Resort)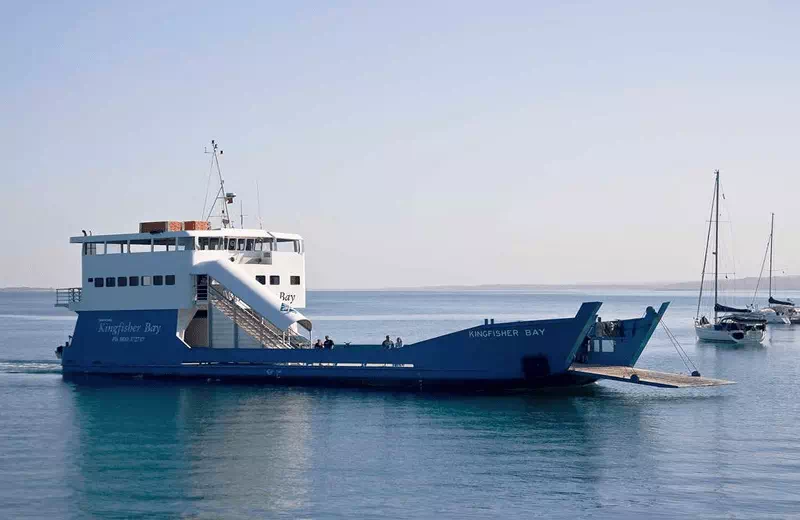 The Kingfisher Bay Passenger Ferry Service is a transportation service that operates passenger ferries between the mainland and Kingfisher Bay Resort on Fraser Island in Queensland, Australia. Fraser Island is the largest sand island in the world and is a popular tourist destination known for its stunning beaches, rainforests, and diverse wildlife.
The Kingfisher Bay Passenger Ferry Service provides a convenient and reliable mode of transportation for visitors who want to reach Kingfisher Bay Resort. The ferry service departs from River Heads, a coastal town located approximately 20 kilometers south of Hervey Bay. The journey takes around 45 minutes, depending on weather conditions.
The ferries are designed to accommodate both passengers and vehicles. They offer comfortable seating, onboard amenities, and panoramic windows to enjoy the scenic views during the crossing. The ferries operate on a regular schedule, and it's advisable to check the departure times in advance and arrive at the terminal early to secure a seat.
Once you arrive at Kingfisher Bay Resort, you can explore the various attractions and activities Fraser Island has to offer. This includes guided tours to explore the island's unique ecosystems, such as the famous Lake McKenzie, the Maheno Shipwreck, and the awe-inspiring sand dunes of the Seventy-Five Mile Beach.
Things to bring on the ferry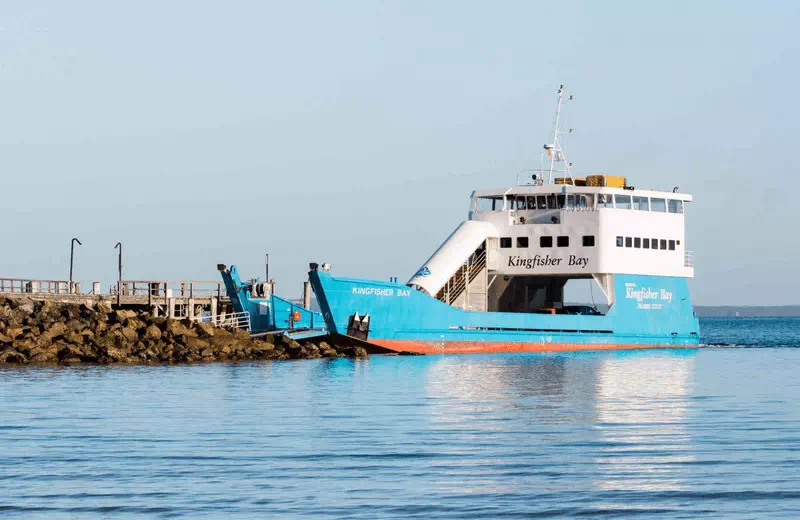 When you are taking a ferry to Fraser Island, there are a few things you should bring with you.
Identification
Sunscreen
Hiking shoes
Hat
Water
Snacks
Swimsuit
Towel
Camera