Discover the Serene Accommodation & Resorts on Fraser Island
To accommodate different preferences and budgets, Fraser Island offers a range of accommodation options, including resorts. The biggest sand island in the world and a popular vacation spot, Fraser Island is also home to a range of unique fauna and ecosystems. There are a variety of accommodation choices available, from camping and RV parks to luxury resorts.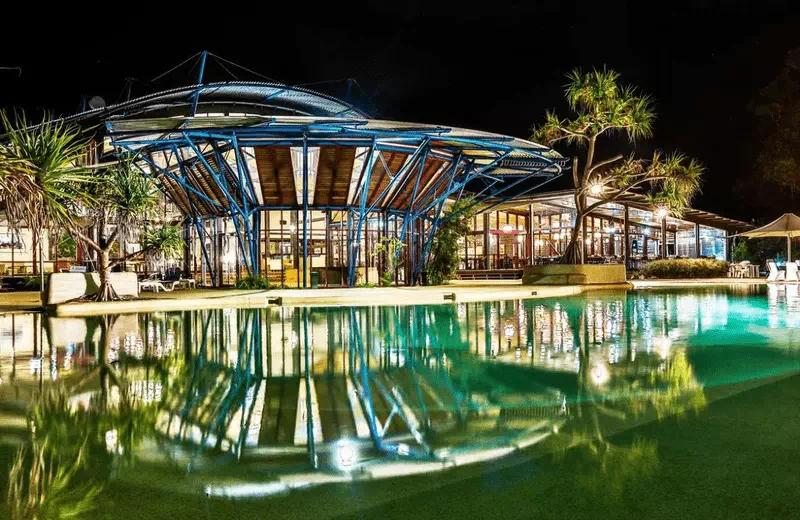 K'gari Beach Resort
This island's easternmost resort, which has a more relaxed atmosphere than Kingfisher Bay Resort, is located there. The resort has a variety of accommodation options, including motel rooms, cabins, and camping sites.
Kingfisher Bay Resort
The famous eco-friendly resort Kingfisher Bay Resort is located on the western side of the island. It provides a variety of lodging choices, including self-contained villas and hotel rooms, all of which are hidden away in the natural surroundings. The resort offers services such as restaurants, bars, swimming pools, spas, and tours with guides.
Eurong Beach Resort
The Eurong Beach Resort, which located on the island's eastern shore, is a favorite among tourists. It has a variety of lodging options, such as hotel rooms, apartments, and beach homes. A restaurant, bar, swimming pools, tennis courts, and direct beach access are among the resort's facilities.
Fraser Island Beach Houses
Fraser Island Beach Houses provide self-contained accommodations and are located in Happy Valley on the eastern side of the island. These beach homes feature living rooms, kitchens that are completely furnished, and private balconies or courtyards. Tourists can reach the neighboring beach while taking in the peaceful surroundings.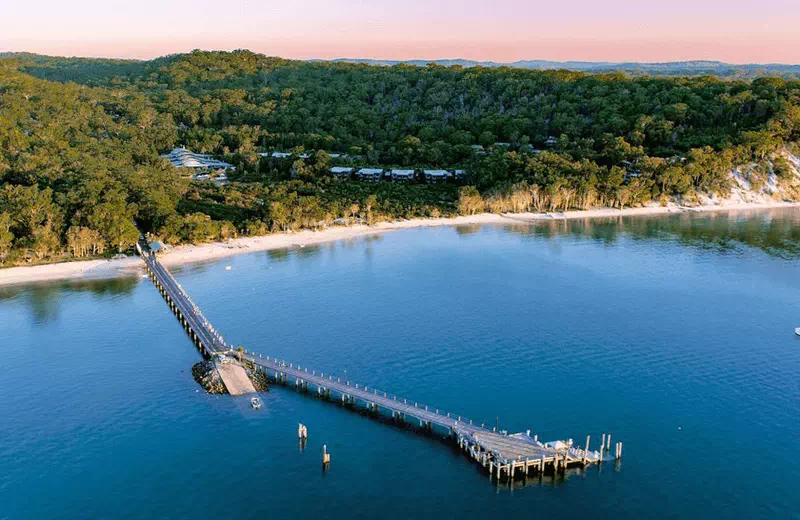 Cathedrals on Fraser
Cathedrals on Fraser offers self-contained cabins and beach cottages close to Cathedral Beach. The lodging alternatives are made to blend in with the surroundings and offer a peaceful respite. The resort's amenities, which include a restaurant, barbecue facilities, and a swimming pool which is available for guests.
Sailfish on Fraser
On the southern tip of the island, this resort offers a range of luxurious accommodation choices, including villas, apartments, and penthouses. The resort also features a variety of amenities, like a tennis court, a swimming pool, and a spa.
On Fraser Island, there are a variety of additional accommodation possibilities outside resorts, including:
Camping and Caravan Parks
Fraser Island is the place to a number of camping facilities and RV parks. These parks include several types of amenities, such as restrooms, showers, and spaces for barbecue.
Backpacker Hostels
On Fraser Island, there are several backpacker hostels. These hostels provide a less expensive lodging choice on the island.
Private Rentals
On Fraser Island, there are a number private rentals available. Families or groups of friends looking for extra space may find these rentals to be a nice choice.
Before making a reservation, it is advised to inquire with each resort about its current offerings, rates, and any unique conditions or limitations.