Hollywood Beach Broadwalk Perfect Place to Enjoy the Beach
Hollywood Beach Broadwalk is a popular vacation spot in Florida's state of Florida. It is a 2.5-mile (4-kilometer) promenade that stretches alongside the Atlantic Ocean and provides amazing views and a range of fun things to do for visitors.
The Broadwalk, spelled with two "l's," is named for its wide walkway that is lined with palm trees and provides a pedestrian-friendly space for both locals and tourists. With a variety of stores, eateries, cafes, and motels throughout its length, it provides a lively and vibrant atmosphere.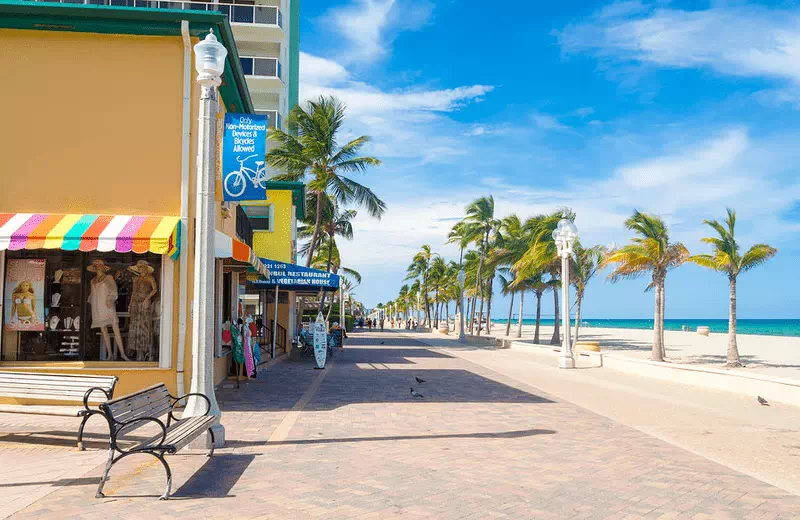 Visitors to Hollywood Beach Broadwalk can take a leisurely stroll or rent bicycles, rollerblades, or electric scooters to explore the area. The beach itself is just steps away, providing opportunities for swimming, sunbathing, or simply relaxing by the ocean.
The Broadwalk is famous for its bustling activity as well. It holds many festivals and events all year long, such as outdoor movies at night, exhibitions of art, and live music performances. There are often street performers and vendors selling souvenirs, snacks, and ice cream, adding to the lively atmosphere.
If you're a food enthusiast, you'll find a diverse range of dining options on the Broadwalk. Every taste can be catered to, from relaxed coastline cafes to upscale seafood restaurants. There are many options available, whether you're eating pizza, burgers, fresh seafood, or other types of cuisine.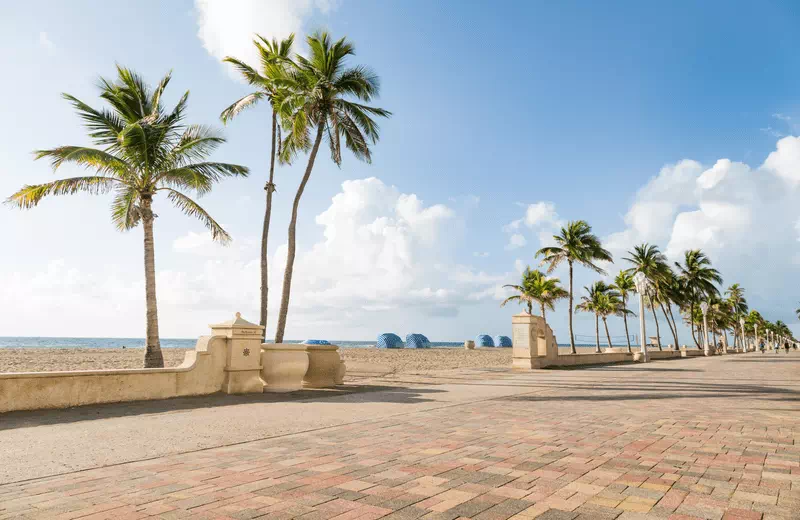 Here are some of the things you can do on the Hollywood Beach Broadwalk:
Walk, jog, or bike along the boardwalk
On the courts, you can play volleyball or paddleball
Visit the stores to do some shopping
Visit one of the parks
Go swimming in the sea
Eat at one of the many restaurants there
Here are some additional tips for visiting the Hollywood Beach Broadwalk:
The Broadwalk is busiest during the summer, so if you're looking for a more relaxed experience, go during the off-season.
Many of shops and restaurants provide discounts to military personnel and seniors.
There are several parking facilities near the Broadwalk, although parking can be expensive. If you're on a budget, try taking the bus or trolley.
The Broadwalk is wheelchair accessible, and there are a number of ramps and elevators located throughout the area.
Overall, the Hollywood Beach Broadwalk is a popular attraction for both locals and tourists, providing the ideal combination of seaside relaxation, entertainment, and food options. It's a great place to soak up the sun, enjoy the ocean breeze, and experience the vibrant atmosphere of the Hollywood Beach area.