The Top 10 National Park In Maharashtra, India
A National Park is a park which is used for conservation purposes. Here we will all talk about the environment, space, animals etc. of the National Park. Here we have talked about the top 10 National Park in Maharashtra.
1. Pench National Park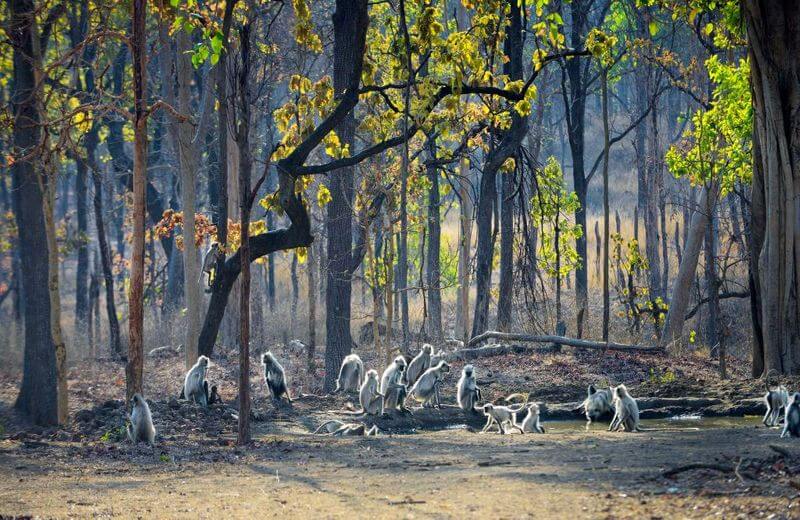 Pench National Park is located in Seoni and Chhindwara district of Madhya Pradesh and Maharashtra (across two states). This is derived from the river name Pench River that flows through the park. Pench National Park is established in 1975. This park consists of dry forest and appropriate 40 tigers, 39 species of mammals, 13 species of reptiles and 3 species of amphibians are seen.
2. Bhigwan Bird Sanctuary
Bhigwan Bird Sanctuary located on Solapur district. It is located on the backwater of Ujani dam. Bhigwan Bird Sanctuary is famous for bird watching and especially for Flamingo. In Bhigwan Bird sanctuary many kinds of ducks, herons, egrets, raptors and waders can be seen. In this sanctuary at times 1,000-1,200 flamingos are seen.
3. Chandoli National Park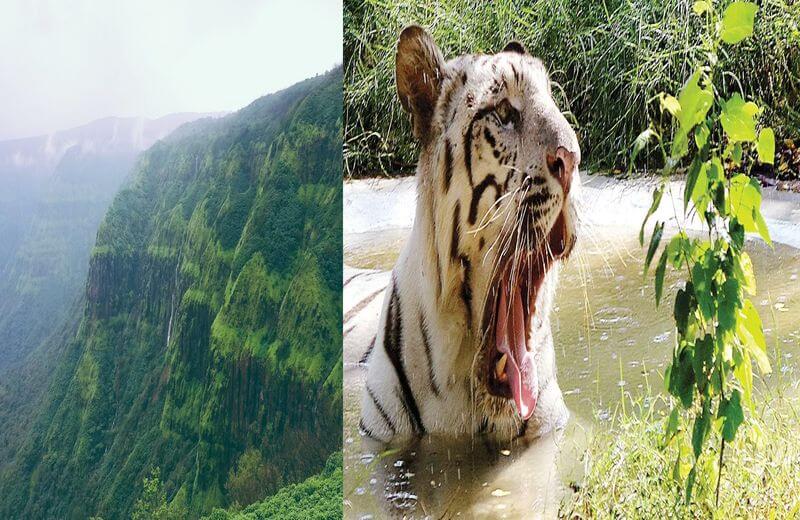 Chandoli National Park is located in Sangli District and spread over a Satara and Kolhapur. It is located near the Chandoli dam. Chandoli National Park was established in May 2004 and it was declared a wildlife sanctuary in 1985. In this park 23 species of mammals, 122 species of birds, 20 species of amphibians and reptiles are resident.
4. Gugamal National Park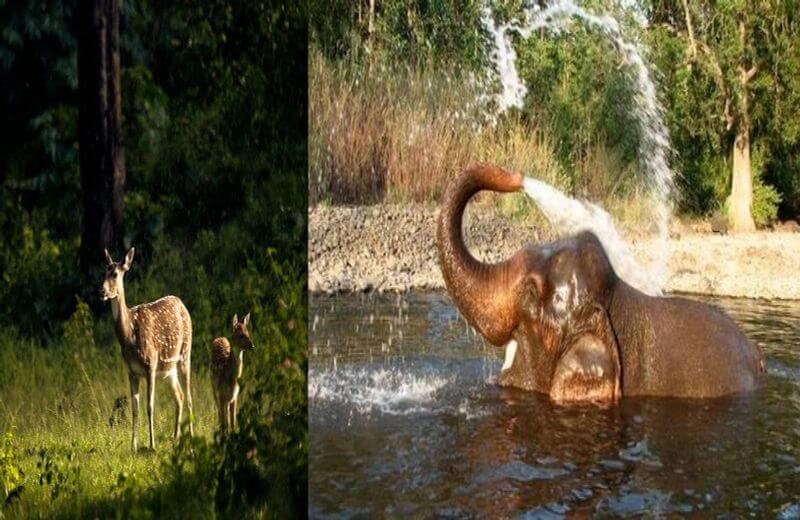 Gugamal National Park is located in Chikhaldara and Dharni tehsil of Amravati district. Gugamal National Park has an area of 1673.93 Square Kilometre. It is a part of Melghat Tiger Reserve. In Gugamal National Park area is rich in wild mammals, also found here 25 types of fish and many types of butterfly.
5. Karnala Bird Sanctuary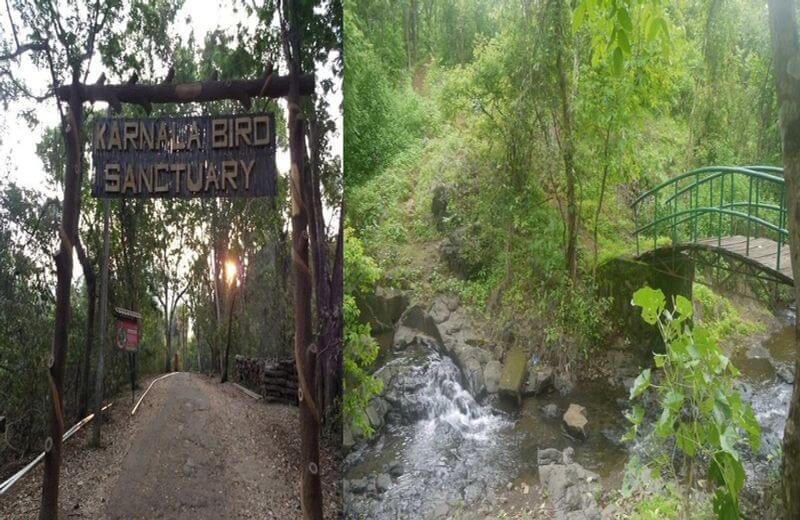 Karnala Bird Sanctuary is located in Panvel tehsil of Raigad district, the Karnala Bird Sanctuary is lies outside the Mumbai and its area is quite small. Its area is 446 Kilometre square. In this sanctuary over 222 species birds are available. In the sanctuary two government rest house are available inside the sanctuary area.
6. Melghat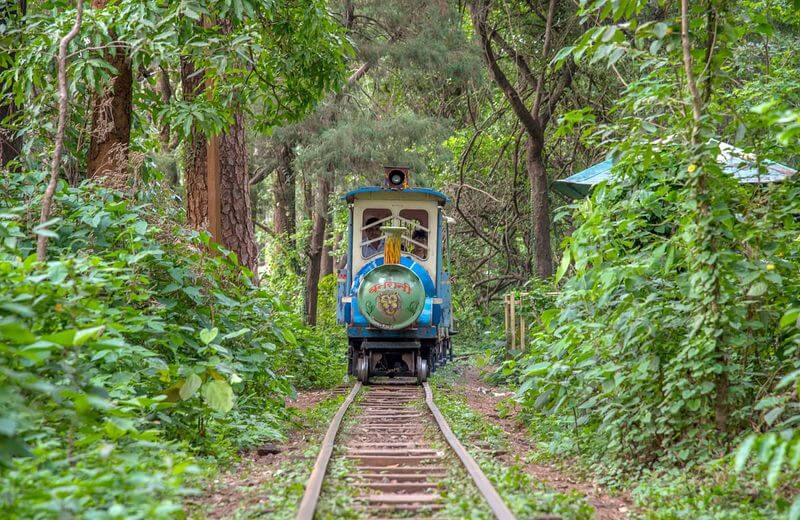 Melghat is located on the Amravati district. In this reserve the Tapti River and Gawilgarh ridge are in the boundaries of the reserve. The total area of Melghat reserved is 1677 Kilometre square. Melghat wildlife sanctuary was created in 1984. Many different kinds of wildlife are found in this reserve.
7. Navegaon National Park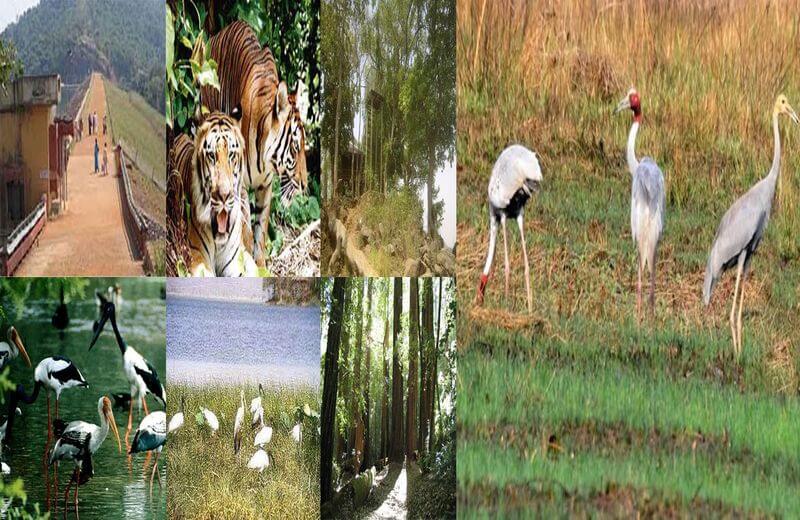 Navegaon National Park is located in the Arjuni Morgaon of Gondia District. The area of National Park is 133, 88 Kilometre square. In this park Dr Salim Ali bird Sanctuary, there are almost 60 % bird species found in entire Maharashtra. In the winter, flocks of migratory birds visiting the lake which is available in this park.
8. Phansad Bird Sanctuary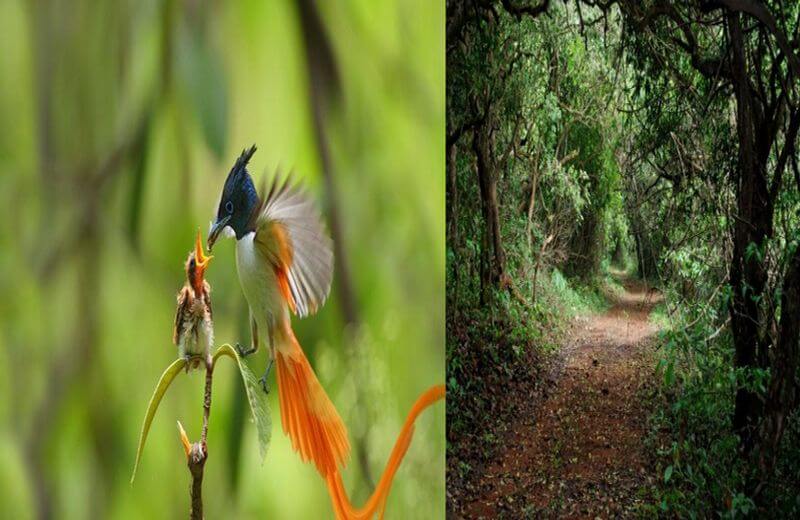 Phansad Bird Sanctuary is located in the Murud and Roha talukas of Raigad district. Phansad Bird Sanctuary is created in 1986. This sanctuary was part of the hunting reserve of the state of Murud – Janjira. In this sanctuary leopard is the major see and other wildlife, 148 types of birds, 90 species of butterfly are seen.
9. Radhanagari Bison Sanctuary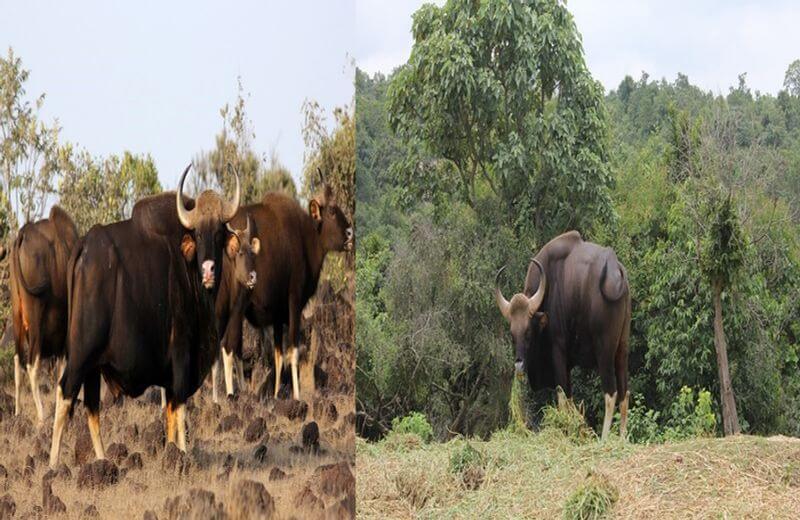 Radhanagari Bison Sanctuary is located on the Kolhapur district. The area of the sanctuary is 351, 16 Square Kilometre. It was established in 1958; in this sanctuary 47 species of mammals, 59 species of reptiles, 264 species of birds and 66 species of butterfly are seen. Radhanagari Bison Sanctuary is lies at the southern end of the Sahyadri hills.
10. Rehekuri Blackbuck Sanctuary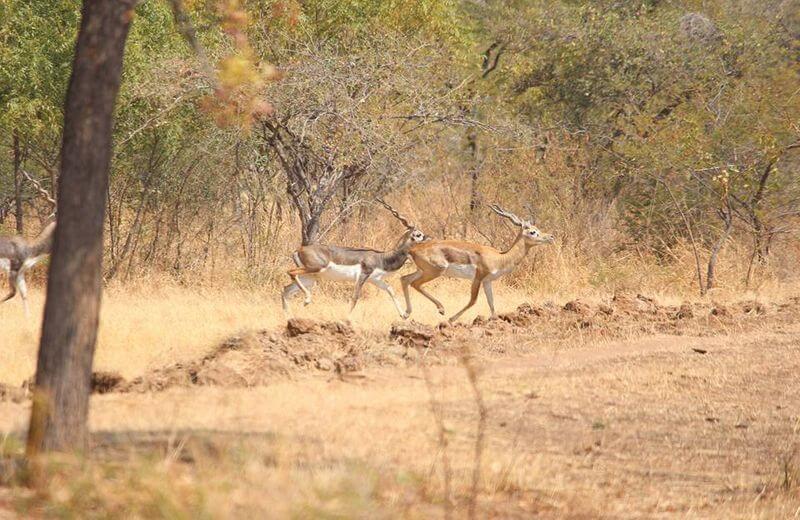 Rehekuri Blackbuck sanctuary is located in Ahmednagar district. Blackbuck are fastest running wild animals are in this sanctuary. It is smallest sanctuary in Maharashtra. Vehicles are not allowed in the sanctuary area of 2.17 Square Kilometre. In this sanctuary wildlife are included monkey, baboons, chitals, peacocks and birds also include.
11. Sanjay Gandhi National Park
Sanjay National Park is located near a Mumbai. It is established in 1996. The area of national park is 103, 84 Kilometre Square. In this National park more than 2 million visitors visit in the year. In this park the kanheri Caves are available and it is 2400 years old, so people attract towards.
12. Tadoba Andhari Tiger Reserve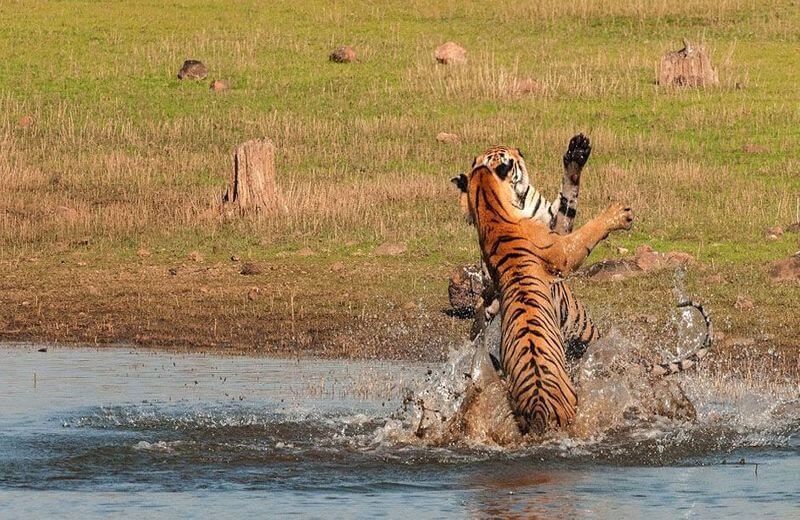 The Tadoba Andhari Tiger Reserve is located in Chandrapur district. The Tadoba Andhari Tiger Reserve was established in 1995. This national park is Maharashtra's oldest and largest national park. The area of the national park is 625.45 Square Kilometre. In 2016 88 tiger is the reserve. Near the Tadoba Andhari Tiger Reserve the Andhari River are flow.