Katmai National Park A Guide to Getting There and What to See
Katmai National Park and Preserve is a stunning natural area located in southern Alaska, United States. Established in 1980, the park covers an expansive area of over 4 million acres (1.6 million hectares) and is known for its incredible landscapes, diverse wildlife, and active volcanoes.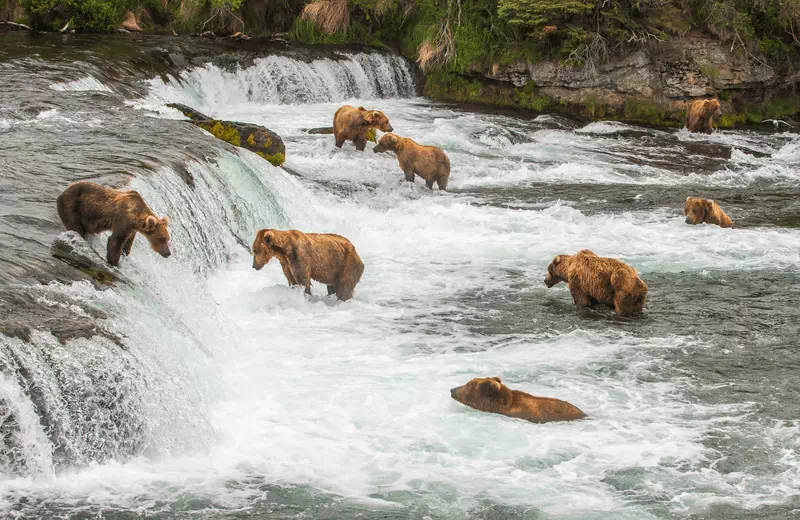 One of the most famous attractions within Katmai National Park is the Valley of Ten Thousand Smokes. This unique geological area was formed after the eruption of Novarupta Volcano in 1912. The eruption deposited a layer of ash and pumice that created a landscape resembling a vast expanse of smoking chimneys, hence the name. Visitors can explore this otherworldly valley through guided tours and witness the powerful forces of nature at work.
Katmai National Park is also renowned for its population of brown bears. In fact, it is one of the best places in the world to observe these majestic creatures in their natural habitat. Brooks Falls, located within the park, is particularly famous for its salmon runs, attracting numerous bears who come to feast on the abundant fish. This makes it an ideal spot for wildlife enthusiasts and photographers seeking unforgettable bear-watching experiences.
In addition to bears, the park is home to a wide range of wildlife, including moose, wolves, caribou, and various bird species. The diverse ecosystems within Katmai National Park encompass mountains, tundra, and coastal areas, offering a rich and varied habitat for these animals.
Visitors to Katmai National Park can engage in a multitude of outdoor activities. Hiking enthusiasts can explore the park's numerous trails, ranging from easy walks to challenging multi-day treks. Fishing enthusiasts can try their luck in the park's rivers and lakes, which are abundant with salmon and trout. Wildlife photography, katmai national park camping, and boating are other popular activities enjoyed by visitors.
Access to Katmai National Park is primarily via air transportation, as there are no roads leading directly to the park. Visitors typically fly from Anchorage or King Salmon to designated landing sites within the park.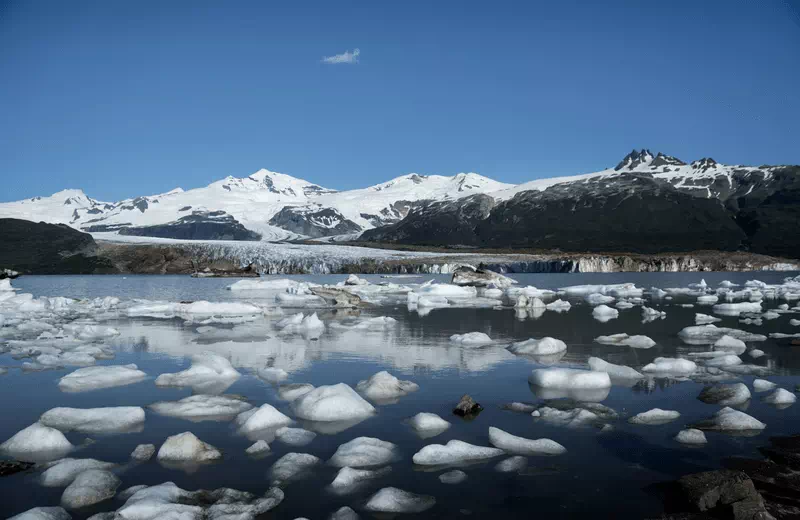 Whether you're seeking breathtaking natural beauty, close encounters with wildlife, or an adventurous outdoor experience, Katmai National Park offers a captivating destination that showcases the untamed wilderness of Alaska and from observing majestic brown bears at Brooks Falls to embarking on scenic hikes through diverse landscapes, there's no shortage of things to do in Katmai National Park.
How to Reach Katmai National Park
To reach Katmai National Park, the primary mode of transportation is through air travel. Here are the general steps to get to the park.
Fly to Anchorage, Alaska
Start by booking a flight to Ted Stevens Anchorage International Airport (ANC). Anchorage is the largest city in Alaska and serves as a major transportation hub.
Arrange a Connecting Flight
From Anchorage, you'll need to arrange a connecting flight to King Salmon Airport (AKN), which is the closest airport to Katmai National Park. Several airlines offer flights from Anchorage to King Salmon, and the flight duration is approximately one hour.
Reach the Park From King Salmon
Once you arrive at King Salmon Airport, you have a couple of options to reach Katmai National Park.
Scheduled Air Taxi
Many air taxi operators provide scheduled flights from King Salmon to various landing sites within the park. These flights typically operate during the summer season when visitor traffic is higher. It is advisable to book your air taxi service in advance to secure a spot.
Charter Flight
If scheduled flights are not available or do not align with your travel plans, you can consider chartering a flight from King Salmon to a designated landing site within Katmai National Park. Charter flights offer flexibility in terms of timing and landing locations but may be more expensive.
Land within Katmai National Park
Depending on the specific location within the park you wish to visit, your flight will land at a designated airstrip or landing site. Some popular landing sites within the park include Brooks Camp (near Brooks Falls), Kulik Lodge, and Grosvenor Lodge.
It's important to note that there are no roads that directly lead to Katmai National Park. Access to the park is primarily via small aircraft, and visitors should plan accordingly.
When making travel arrangements, it's recommended to check with the National Park Service or visitor centers for the most up-to-date information on flights, air taxi operators, and landing sites within the park. They can provide guidance and assist in planning your visit to Katmai National Park.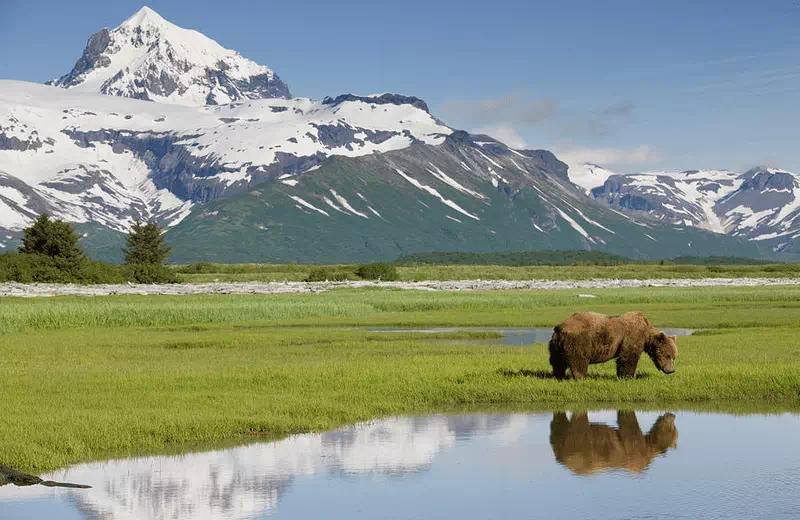 Here Are Some Tips for Planning Your Trip to Katmai National Park
The best time to visit is in the summer, when the weather is warm and sunny.
The park is very remote, so you will need to fly in or take a boat to get there.
There are no roads in the park, so you will need to hike, boat, or fly to get around.
Bear country exists in the park, so take all necessary safety measures.
Bring plenty of food, water, and gear.
Book your flights and accommodations in advance, especially during the peak season.
Top Places to Visit Around Katmai National Park
King Salmon
Naknek Lake
Brooks Falls
Savonoski Loop
Valley of Ten Thousand Smokes
Kulik Lodge
Moraine Creek
Geographic Harbor
Hallo Bay