Huntington State Beach Park In Southern California
Huntington State Beach is a protected beach in Orange County, California, located in the city of Huntington Beach. It stretches for two miles north from Newport Beach to Beach Boulevard, where the Huntington City Beach begins. The 121-acre park was founded in 1942.
Huntington Beach is a fantastic area to surf, swim, sunbathe, fish, or simply watch the sun set. Summer temperatures average in the high 70s, while winter temperatures average in the mid-60s. Morning fog is rather common. Volleyball courts, basketball courts, fire rings for bonfires, and a multi-use trail are available.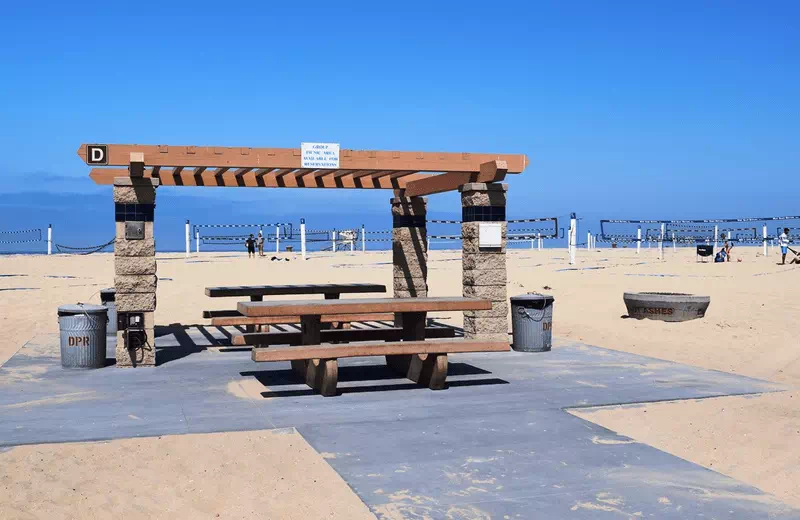 At Huntington State Beach, swimming is allowed, and lifeguards are on duty. Swimmers should use extreme caution and stay close to the shore and in front of a lifeguard tower.
Surf fishing is prevalent at Huntington State Beach. Among the fish that can be caught there are cabezon, perch, corbina, croaker, and shovelnose guitarfish. Surf fishing is permitted at Huntington State Beach as long as there are no swimmers around. The proper fishing license must be presented.
What makes Huntington Beach famous?
It is bounded on the west by the Pacific Ocean and has long been recognized for its 8.5 miles of beautiful beach, warm temperature, and superb surfing, earning it the nickname Surf City. The City of Huntington Beach is all about the surf, sand, sun, and understated elegance.
Is parking in Huntington Beach free?
Although residential areas nearby allow free parking, there is hardly no free parking on Huntington Beach's beaches. These streets necessitate crossing the Pacific Coast Highway.
Is it worth to go to Huntington Beach?
Huntington Beach caters to both energetic vacationers and those looking for R&R, making it an ideal destination for all types of fun in the sun. The city's highly recognized surf scene is the major reason to visit, while there are several ways to participate in the sport.
When does Huntington Beach open and close?
From 5 a.m. to 10 p.m.
Best Time to Visit Huntington Beach
Between September and November is the finest time to visit Huntington Beach. During the fall months, you may enjoy the beautiful weather of summer without the crowds and exorbitant accommodation fees of the peak season.
What month is the coldest in Huntington Beach?
December is the coldest month in Huntington Beach, with an average low of 47°F and high of 68°F.
Top Places to Visit Around huntington state beach
Huntington Beach Pier
Huntington Dog Beach
Downtown Huntington Beach
Huntington State Beach
Bolsa Chica Ecological Reserve
Orange County Coast
Bolsa Chica State Beach
Pacific City
Huntington Central Park
Old World Village