Sairee Beach, Koh Tao (Thailand)
Today we are going to talk about Sairee beach. This beach is located in Koh Tao, Thailand. Sairee Beach is known as the longest and most popular beach on Koh Tao. Sairee Beach boasts large sand dunes with bars, restaurants, resorts and dive centers. The area around Sairee Beach is the main focus of tourist activity. The resort on this beach is perfect for relaxation, privacy without complete isolation and convenient snorkeling, to the north where the beaches are rocky but the silence makes it worthwhile. So let's get more information about Sairee Beach.
Sairee Beach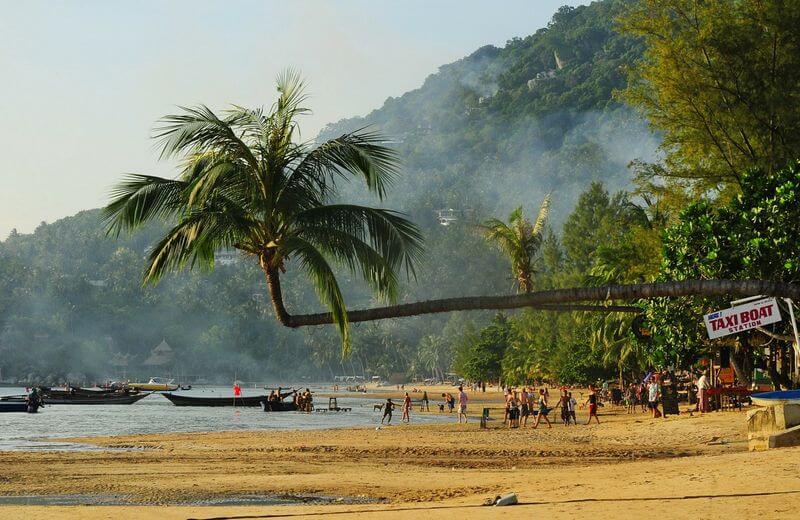 Tourists at Sairee Beach can enjoy a game of volleyball, Frisbee or football. The beach is also a coral reef on the coast for snorkeling, and with many sands and shallow water, this beach is ideal for families with children. Sairee Beach is a top spot for watching the sunset, and with many beachside bars to choose from, swiping the cocktail, golden orb dips are a great way to get out on a tropical day.
Tourists can get a great view of the entire Sairee Beach background. Chulalongkorn, king of Rama V engraved during his visit to Koh Tao in 1899, is famous for his early inscription on the Majesty. There is also a statue of His Majesty. This beach is a quiet place with many half submerged rocks creating a beautiful silhouette at sunset.
Best Time To Go : March - April
Nearest Airport : Samui Airport (USM) , Distance : 65.5 km