Flathead Lake (A Great Montana Destination)
Flathead Lake, located in northwest Montana, is a large natural lake. The lake is a relic of Lake Missoula, a massive glacially dammed lake from the last interglacial period. Flathead Lake is a natural lake on the Flathead River's main channel.
Flathead Lake, which is 28 miles long and 15 miles wide, is well-known for its fishing. Kalispell is close to Glacier National Park. Because of its location, Flathead Lake is usually best visited from late spring to early fall, as winters are quite cold.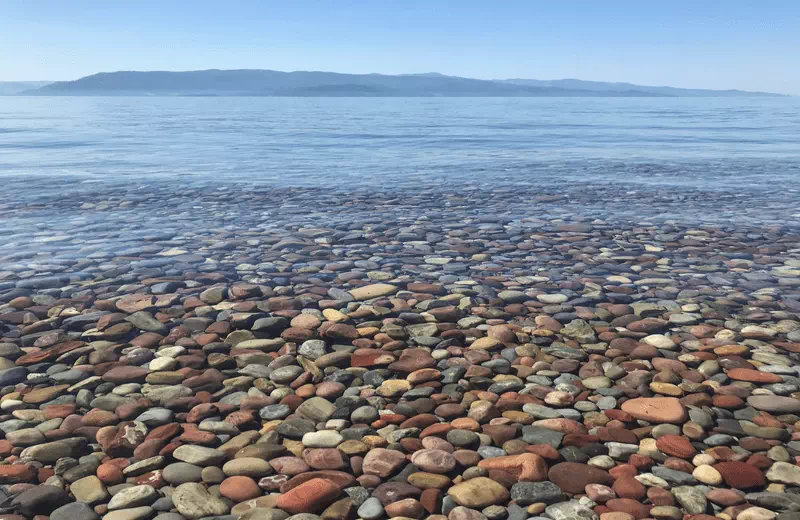 Along the lake's 185 miles of shoreline, there are numerous camping, recreation, and fishing access sites, as well as multiple state park units within Flathead Lake State Park, There are a number of day-use parks around the lake, such as Wild Horse Island State Park, which is the lake's largest island, as well as Big Arm State Park, Yellow Bay State Park, Wayfarers State Park, West Shore State Park, a day-use state park that is home to wild horses (hence the name), bighorn sheep, coyotes, deer, and various.
Flathead Lake, which is 28 miles long and 15 miles wide, is well-known for its fishing. Sailing, power boating, waterskiing, swimming, fishing, picnicking, and camping are all popular activities on and around the lake. During the summer, roadside stands along the east shore sell locally grown cherries, apples, plums, and other fruits.
There are numerous motels and rental cabins, as well as public campgrounds, scattered along the beach. The major population centres around the lake are Kalispell, Bigfork, and Polson, which all provide a full range of groceries, supplies, and information.
Can you swim in Montana's Flathead Lake?
Flathead Lake is ideal for SWIMMING IN OPEN WATER!
Is it worthwhile to visit Flathead Lake?
The Flathead is a place that everyone should visit, even if only for a day. Aside from the Lake, Polson has a rich history. There are museums, golfing, fishing, rafting, and the Salish and Kooetnai Indian tribes have a visitor centre that explains the tribal history of the Flathead Reservation.
Which part of Flathead Lake is the most beautiful?
The best views of Flathead Lake are from the highway (US 93) between Big Arm and Rollins on the western shore. Costs are not prohibitively expensive here, though they do skyrocket in the summer.
How long does it take to circumnavigate Flathead Lake?
A drive around Flathead Lake will quickly reveal that the lake is home to numerous state parks — but not too quickly: it takes at least two hours to drive the entire length of the lake without stopping.
Flathead Lake is located in which park?
Big Arm is located on Flathead Lake, the western United States' largest natural freshwater lake.
Which town on Flathead Lake is the best?
Polson is a small town on Flathead Lake's southern tip that serves as a base camp for many visitors. The charming community offers a variety of activities as well as easy access to the water. Other roadside attractions, in addition to restaurants and shopping on Main Street, include unique museums and outdoor parks.
Best Time to Visit Flathead Lake?
Montana is best visited between June and August, when the weather is sunny and warm, and between December and March, when it is ski season. Because Montana is a destination that is all about outdoor fun, these are the times when you can play in nature while enjoying the best weather.
Things to Do near Flathead Lake
Take a Boat Ride on Flathead Lake
Camp by the Shores
Experience Glacier National Park
Visit Polson
See Seli'š Ksanka Qlispe' Dam
Dogsledding in Bigfork
Hike into Jewel Basin
Plan a Day Trip to Kalispell