What is the Best Beach in Florida for Families
The warm weather, soft sand, and vacation-mode atmosphere that pervades the coastal cities make florida's beaches one of its top attractions.
Aside from its vibrant towns, the state's amazing natural parks and lovely beaches provide visitors with an incredible selection of outdoor activities and watersports to try.
Here's a guide to some of florida's best beaches, whether you're searching for a family beach, a beach for your dog, the best place to surf, or just a secluded stretch of sand where you can swim and soak up the sun. So let's get started.
1. Siesta Beach, Siesta Key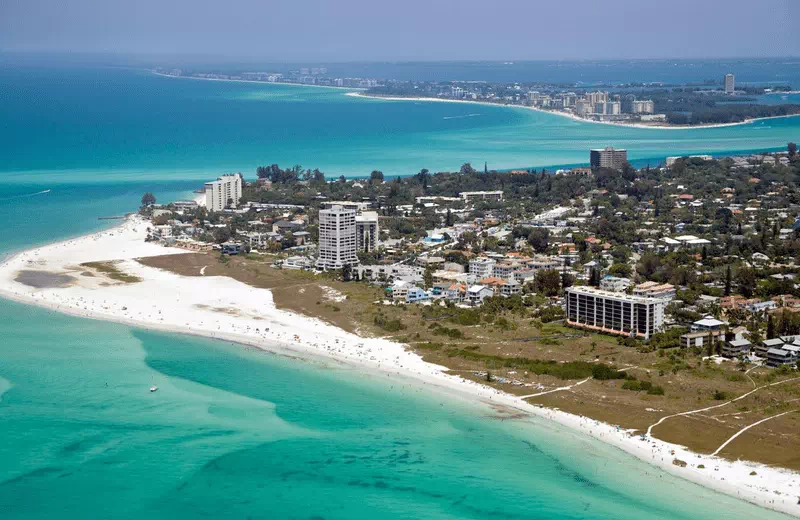 A barrier island in the gulf of mexico off the coast of sarasota, florida is called siesta key. Its sandy beaches are well-known. Siesta beach includes shallow waters, a playground, and tennis courts and is located near the shops and cafes of siesta key village.
Spend the day exploring the beach and looking for shells, or hire a kayak and explore the beautiful, blue waters. Siesta key is a romantic vacation for lovers, a family fun resort, and an outdoor adventure playground.
Siesta beach, often regarded as one of the best beaches in the country, boasts 8 miles of white quartz sand and crystal-clear sea, as well as restaurants, shopping, and nightlife.
2. Bahia Hond State Park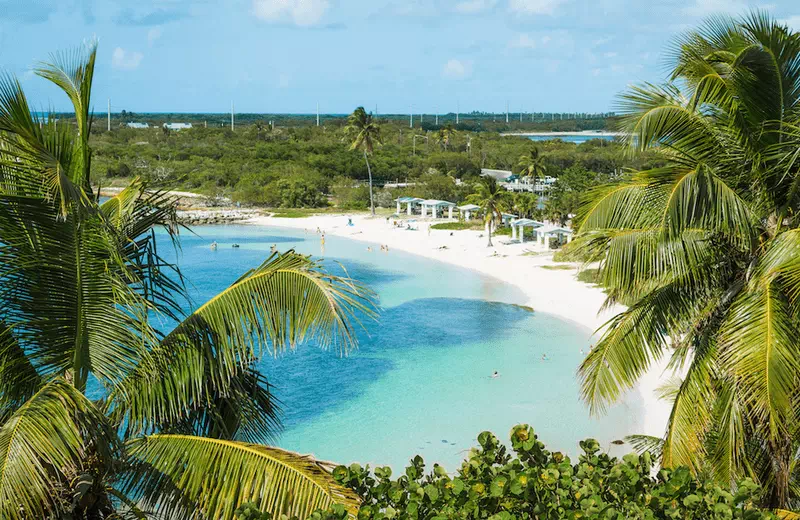 Near marathon in the florida keys, at milepost 37, is where you'll find bahia honda state park. If you're visiting the florida keys, bahia honda state park is a great area to stop by and spend the day—or a few days!
One of florida's most beautiful beaches is available at this park, which is preserved in its natural nature because it is a state park.
Bahia honda is an essential stop on any road trip between miami and key west. There are both hidden and more popular sunbathing areas, as well as fantastic chances for kayaking, snorkeling, and fishing.
3. Clearwater Beach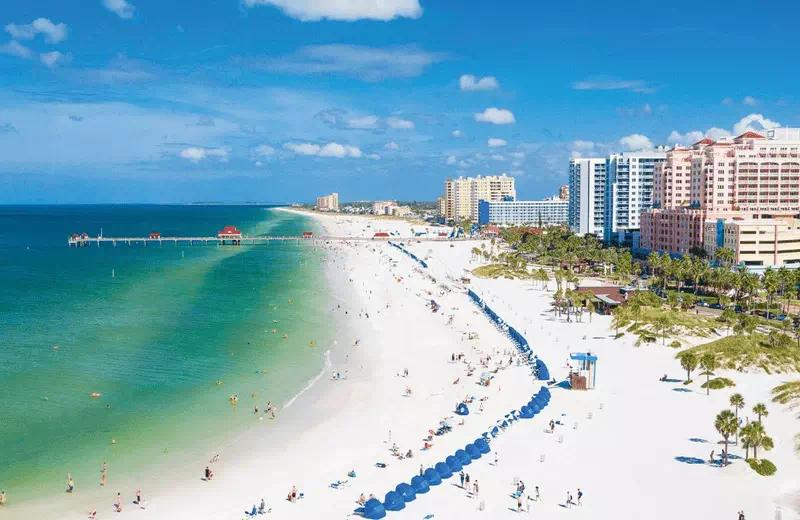 Clearwater beach on the gulf coast is well-known for its white sands and bright blue waves. Clearwater beach raises expectations with a name that conjures up thoughts of brilliantly clear water lapping across smooth beach.
Clearwater beach is one of the nicest beaches on florida's western coast. This broad stretch of soft sand is ideal for walking, parking a beach chair, and swimming. A day trip here is a great way to escape the rush of nearby tampa.
On this barrier island, you can go swimming, boating, fishing, and kayaking among other beach activities.
4. Delray Beach
Delray beach is a tiny city on the southeast coast of florida. Delray beach is well-known for its busy main strip, pleasant beach weather, thriving arts scene, and fascinating culture dating back centuries.
Delray beach is a great place for napping, ocean swimming, and people-watching. With a wide, sandy stretch bordered by grass and palm trees, you'll have plenty of room to relax.
By day, soak up the florida sun on the beach beside the crystal-clear atlantic ocean, and by night, enjoy the bustling scene in downtown.
5. Fort DeSot Park Beaches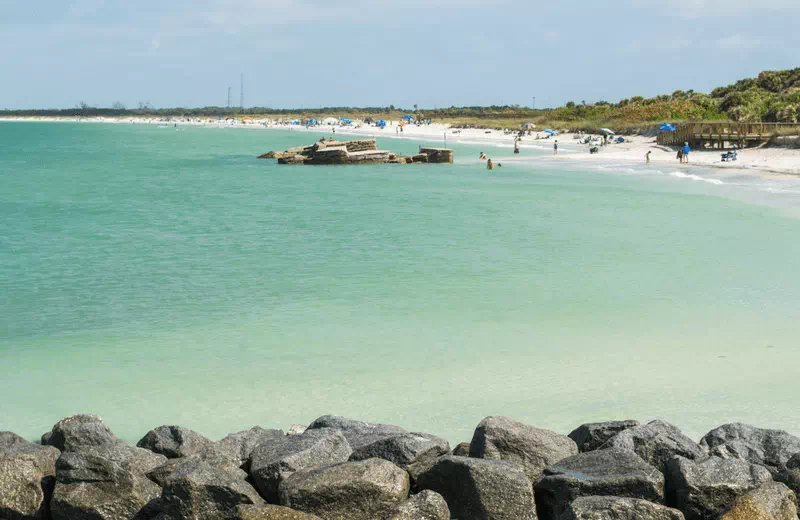 Then there are the beaches, and then there's fort de soto park. This massive park and historic monument boasts one of florida's most beautiful beaches. And there are other gems to be discovered besides the seashore.
Fort desoto park's five islands are encased in three miles of gorgeous white sand and are consistently regarded as having the best beaches in florida, attracting more than 2.5 million tourists each year.
6. Haulover Beach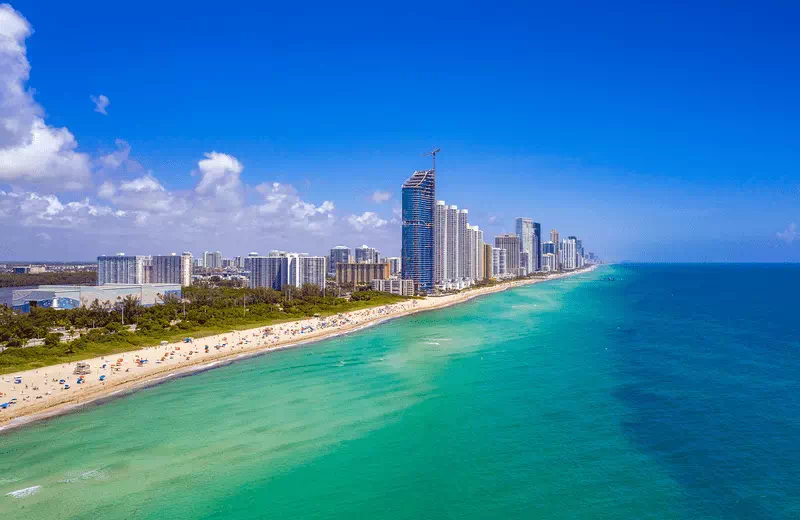 Haulover beach, which is a part of miami beach, takes pride in being the most well-known beach in florida. It is remarkably family friendly considering that it is florida's only officially recognized clothing-optional beach. Additionally, it consistently ranks among the top 10 nude beaches in the world.
The beach is great for swimming and surfing. There are lifeguards on duty (dressed in swimsuits! ), covered picnic and relaxation spaces, and snack shops. Haulover park offers a full-service marina, tennis courts, a 10-hole golf course, a sundries store, and kite stores across the street from the beach.
7. Henderson Beach State Park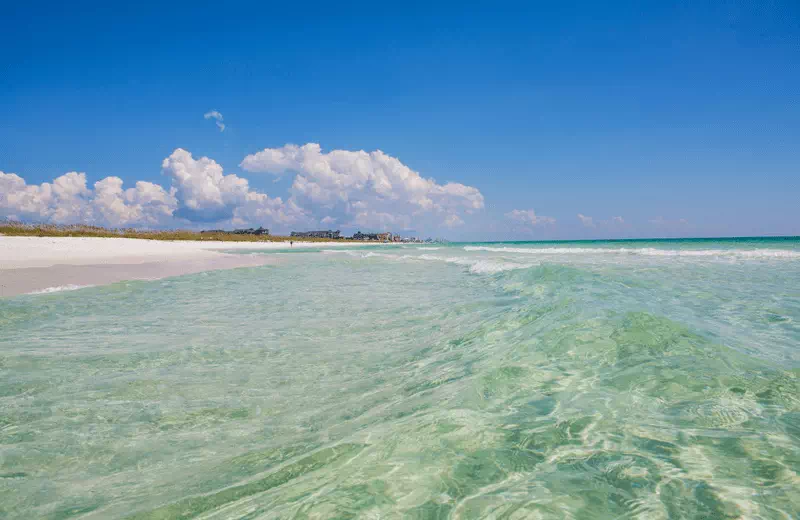 In northwest florida, close to destin, is a state park called henderson beach state park. The park has accessible campsites, beach wheelchairs, covered picnic pavilions, restrooms, barbecues, and more than 300 parking spaces.
Not only is this beach park well-liked by people, but it's also a preferred nesting location for green and loggerhead sea turtles, a well-known hangout for dolphins, and a feeding area for brown pelicans and black skimmers.
Visit the park's winding nature trails or enjoy a relaxing day on the beach. Follow the walkway over the dune from the parking area to the beach. Take advantage of the gentle sand and warm florida sun by spreading out your beach towel. Take a dip in the warm, temperate water that is a brilliant blue-green all year long.
If you wish to spend more than a day at the beach, book a campground. There are 60 campsites available, ranging from tent areas to rv places with water and electric hookups.
8. Marco Island Beach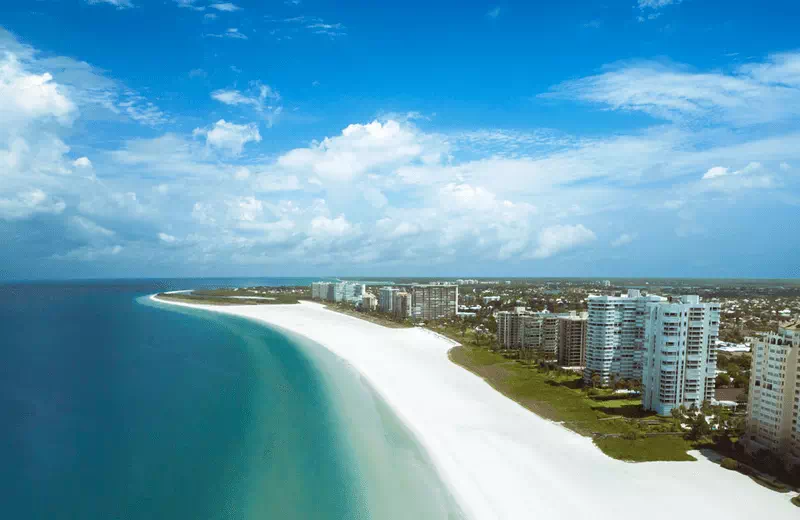 The beaches of marco island are regarded as some of the best in the world. In the gulf of mexico in southwest florida, it is the largest of florida's ten thousand islands. Beautiful, expansive white-sand beaches on marco island are perfect for strolls and shelling.
The coastline of marco island features crystal-clear water. On marco island, sanibel island, and other southwest florida beaches, you can feel secure and safe.
This gulf coast retreat provides luxurious resorts, magnificent beaches and untouched parks. Marco island's tropical atmosphere and accessibility to the water are major draws.
Tigertail beach park, located in the northern part of this barrier island, is well-known for its tidal lagoon, where paddleboarders can benefit from the exceptionally calm waters.
9. Miami Beach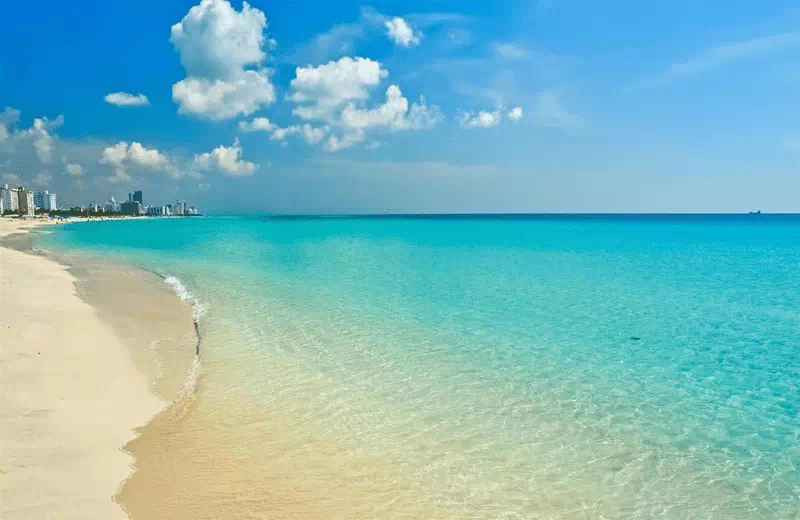 Miami beach is a south florida island community connected to the mainland via bridges. Wide beaches stretch from north shore open space park to south pointe park, past palm-lined lummus park. Miami beach has always been a popular tourist destination for those seeking sunny days and crazy nights.
However, miami is more than just glistening beaches and glistening pools. Containing world-renowned nightlife and art galleries, first-class hotels, premium shopping, and a particular architectural style that makes it one of the world's most visually distinctive locations.
10. Miramar Beach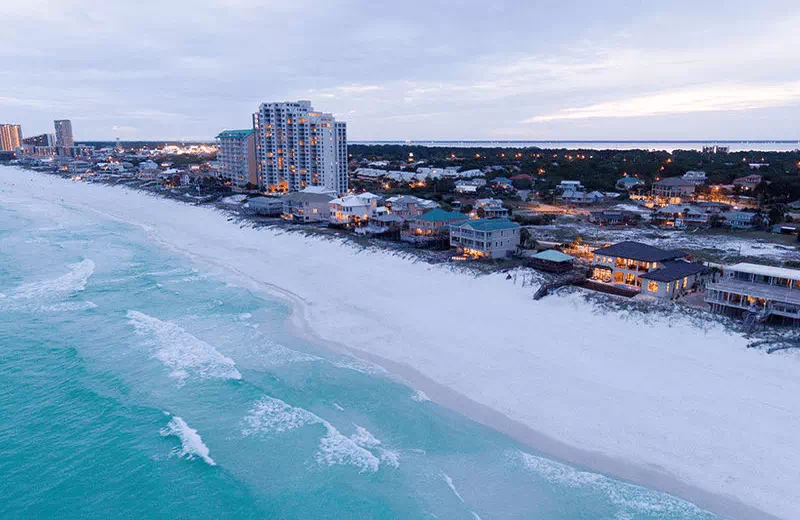 Beautiful coastal miramar beach is located in northwest florida. It is famous for its crystal-clear turquoise waters and sugar-white sand beaches. Swimming, tanning, fishing, kayaking, and touring the town's shops and eateries are just a few of the activities available to visitors. It is tidy and doesn't frequently get crowded.
11. Venice Beach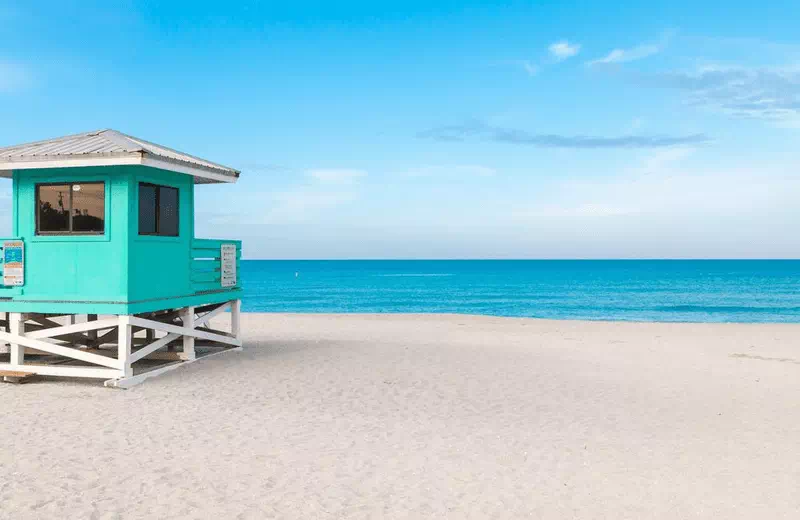 Famous for its world's best beaches and breathtaking natural beauty, venice, florida. The 14 miles of coastline in this gulf coast city are well-known, but it's also a fascinating town with a vibrant culture. Visitors to the beach may also see dolphins, turtles, and numerous shorebirds in this area.
Along with conveniences like free parking, beach amenities include boardwalks, volleyball courts, refreshment stands, and picnic areas. Venice beach is also a popular family beach, and the venice public fishing pier is an excellent site to walk out over the water for spectacular views of the coast.
This beach is known for swimming, beach volleyball, fishing, and surfing are all popular activities at this beach. The venice breakwater is a popular local surf area.