Ramakrishna Beach (Location, Activity), Visakhapatnam - Andhra Pradesh
Today we have to talk about a beach named Ramakrishna. This beach is also known as RK Beach. Ramakrishna Beach is located on the east bank of the Bay of Bengal in Visakhapatnam. This beach is located near the nostrils of Dolphin. Ramakrishna Beach is one of the most popular beaches of Visakhapatnam. This beach is a great place to spend a relaxing time in the tourist. So let us get more information about Ramakrishna Beach.
Ramakrishna Beach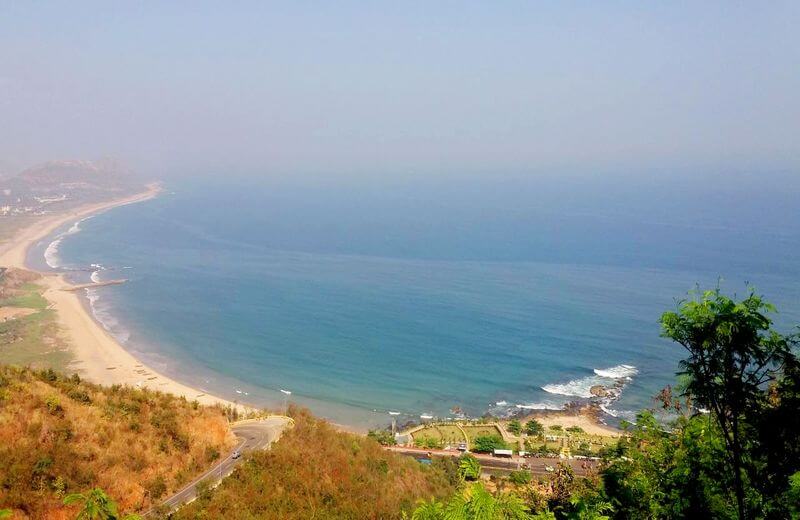 Ramakrishna Beach was jointly developed by the municipal corporation of Visakhapatnam and Visakhapatnam Urban Development Authority. The attraction of this beach has been added to the Submarine Museum, Visakha Museum, Sri Ramakrishna Mission Ashram, an Aquarium, and Kali Temple, statues of prominent personalities, roadside restaurants and parks. Ramakrishna Beach is known for its family friendly surroundings and attracts a large number of visitors to this beach.
Ramakrishna Beach is perfect for capturing mesmerizing sunlight. Ramakrishna Beach has many attractions and activities to keep visitors busy. These beaches offer various types of water activities to passengers, Ramakrishna is considered to be popular for sunset on the beach, beach volleyball and wind as well as surfing the water. Deep sea angling on this beach is another major activity, which takes you on a traditional fishing boat.
Andhra Pradesh tourism offers boating from the fishing harbor on Ramakrishna Beach. Andhra University organizes special research projects at Ramakrishna Beach to save coastal Tortoises during their breeding season. The beach is known for its prehistoric sandy and crystal-clear water of the Bay of Bengal Bay.
The general traveler is coming to this beach in the middle of October and March, but the best time to visit Ramakrishna Beach is usually low in winter. The victory over the sea Ramakrishna is a marvelous war memorial on the beach called. This monument is devoted to the memory of brave soldiers.
Best Time To Go : October – March
Nearest Railway Stations : Visakhapatnam (Jn) Railway Station, Distance : 4.5 Km
Nearest Airport : Visakhapatnam Airport , Distance : 18.5 Km