The Ultimate Guide To Hot Springs National Park In Arkansas
Hot Springs National Park has a long and rich cultural history. It is located in central Garland County, Arkansas, near the county seat of Hot Springs, and it is the only national park in the United States dedicated to springs.
On April 20, 1832, an act of the United States Congress established the Hot Springs Reservation to be preserved for future recreation.
The natural wonders that have drawn people here for hundreds of years are matched by the grand architecture of our historic bathhouses.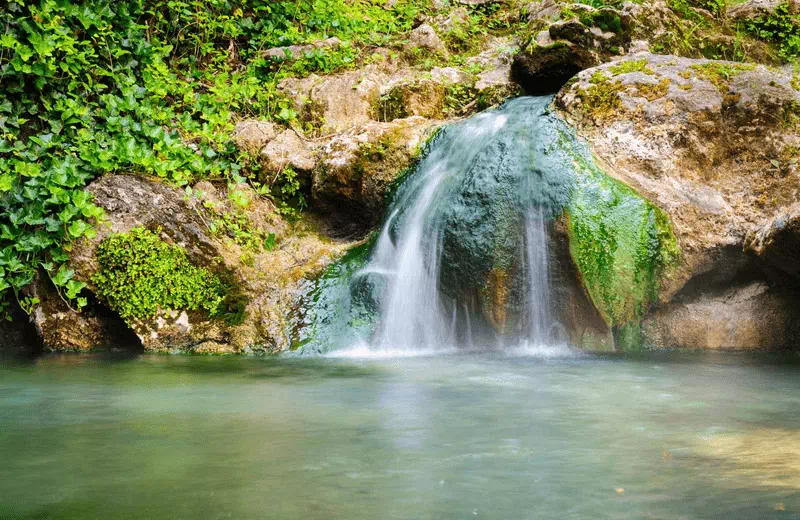 Hot Springs National Park is a unique and beautiful destination with ancient thermal springs, mountain views, incredible geology, forested hikes, and abundant creeks – all in the heart of town.
Although admission to Hot Springs National Park is free, camping at the Gulpha Gorge Campground (the park's only campground) is $30 per night.
Is it possible to soak in Arkansas' hot springs?
This custom is still practiced in Hot Springs National Park today. Buckstaff Baths, which has been operating in the park for over 100 years, offers hot spring water bathing. Alternatively, pamper yourself with a spa day at the Quapaw Bathhouse, which features luxurious indoor and outdoor spring water pools.
The natural resource of hot springs is unique. The practice of drinking and bathing in the water is still practiced today, just as it was in the past. Hot Springs National Park's pure tasting and orderless water has long been regarded as some of the best in the country.
There are several thermal water jug fountains in the park, as well as two cold spring jug fountains. Many visitors and locals fill jugs with the water and take it home with them.
Are hot springs beneficial to your health?
Sulfur is abundant in hot springs, and its healing properties include treating skin irritations and infections like rashes and eczema. Sulfur-rich hot springs are also thought to aid in the treatment of arthritic pain, dry scalp and internal issues like menopausal symptoms and digestive problems.
What makes Hot Springs National Park so unique?
Hot Springs National Park is the only national park in the United States that protects a unique combination of lithology, geologic structure, and water sources that result in the country's only nonvolcanic geothermal springs of such high quality (taste, color, temperature and odorlessness).
What causes the water in Hot Springs, Arkansas to be so hot?
Natural thermal gradients heat the water. The deeper the water penetrates into the Earth, the hotter the water becomes.
When heated water meets fractures and faults in the Hot Springs Sandstone at great depths, the water is quickly brought to the surface, forming one of our many thermal hot springs.
Best Time to Visit Hot Springs National Park
From August to October, and from February to April, are the most pleasant months to visit Hot Springs. The fact that many of the attractions in and around Hot Springs are centered around water means that visitors will be most comfortable visiting during the warmer months, when drying off will not immediately induce shivering, as opposed to the winter months.
Winter Season
A daily high temperature below 58°F is the norm during the cool season, which lasts for three months from November to February each year. January is the coldest month of the year in Hot Springs National Park, with an average low temperature of 32°F and a maximum temperature of 51°F.
Summer Season
A daily high temperature of more than 83°F is the norm during the hot season, which lasts for about three and a half months from June to September. Averaging 91 degrees Fahrenheit, July is the hottest month in the year at Hot Springs National Park.
Monsoon Season
May is the month with the most days with at least 0.04 inches of precipitation in Hot Springs National Park, with an average of 12.2 days. From August to April, the drier season lasts 7.9 months.
How To Reach Hot Springs National Park
By Air
Little Rock, Arkansas is the closest major airport, and Hot Springs, Arkansas has its own airport, Hot Springs Memorial Field.
By Road
I-30, US 70 West, US 70 East, US 270 West, US 270 East, Stateroad 7 South, and Stateroad 7 North are all routes that lead to the park.
Top Places to Visit Around Hot Springs National Park
Garvan Woodland Gardens
Ouachita National Forest
Bathhouse Row
Hot Springs Mountain Tower
Mid-America Science Museum
Fordyce Bathhouse
Lake Catherine State Park
Lake Ouachita
Hot Springs National Park
Anthony Chapel
Hot Springs Mountain