6 Must-Visit Places in Alexander City, Alabama
Alexander City, in the heart of Alabama, is an amazing location with a great combination of natural beauty, historical treasures, and recreational activities.
This quaint city, nestled among stunning landscapes and surrounded by peaceful lakes, provides a pleasant setting for travelers to explore and discover. Alexander City has a plethora of fascinating locations to explore, ranging from engaging cultural attractions to satisfying outdoor adventures.
Whether you're looking for peace and quiet in nature or want to learn about the city's rich history, this bustling town guarantees an amazing experience to everyone who visit. Join us as we set out to discover the best locations to visit in Alexander City.
Wellborn MuscleCar Museum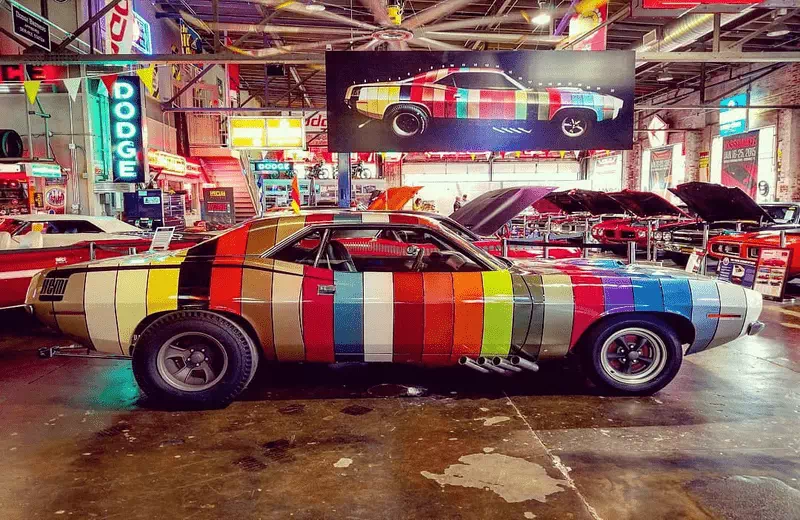 The Wellborn MuscleCar Museum in Alexander City, Alabama, is an automobile museum dedicated to the great American automobiles of the 1960s and 1970s. It has classics including the Charger, Road Runner, and SuperBee, as well as the country's greatest high-performance Dodge collection.
Tim Wellborn, a former NASCAR driver and team owner, created the museum in 1999. It is located in a former cotton warehouse that has been carefully restored to its original state. Over 100 cars are on exhibit in the museum, including several rare and unique types.
Aside from the cars, the museum contains a gift shop, a research library, and a collection of muscle car memorabilia. On Saturdays, the museum is open from 10 a.m. until 3 p.m.
Lake Martin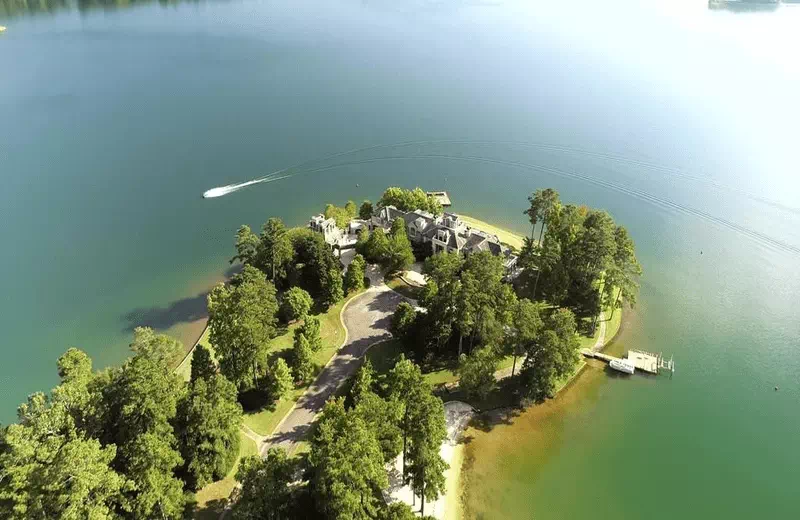 Lake Martin is a man-made lake in Alabama's Tallapoosa, Elmore, and Coosa counties.
It was formed as a result of the construction of the Martin Dam on the Tallapoosa River.
The lake covers 41,150 acres and has about 880 km of shoreline.
Lake Martin is a popular swimming, boating, fishing, water skiing, camping, and golfing destination.
Lake Martin is home to various lakefront areas and luxury residences.
Nearby cities include Alexander City, Dadeville, and Eclectic.
Swimming, boating, fishing, water skiing, camping, and golfing are some of the favorite activities in Lake Martin.
Playhouse Cinema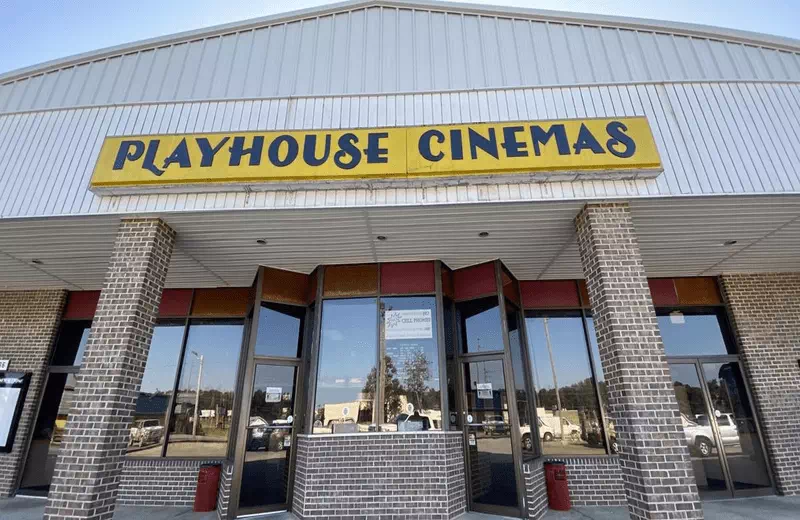 Playhouse Cinema is an independently operated movie theater that shows Hollywood films in both standard and 3D formats.
It's on Cherokee Road in Alexander City, right off Highway 280.
The theater has four screens with a seating capacity of 500.
Playhouse Cinema is open seven days a week and shows a wide range of films, including new movies and indie films.
The cinema also sells snacks such as popcorn, sweets, and beverages.
Playhouse Cinema is an excellent choice for a relaxing and comfortable moviegoing experience.
Christie projectors, Dolby Digital Surround Sound, RealD 3D, large screens, comfortable seats, and concessions are some of the characteristics of Playhouse Cinema.
Russell Marine - Kowaliga Marina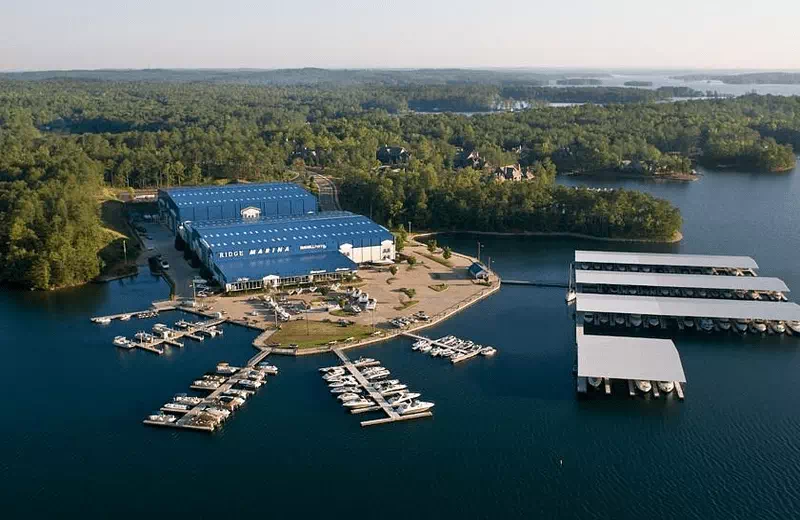 Russell Marine - Kowaliga Marina is a full-service marina in Alexander City, Alabama, located on Lake Martin.
The marina provides a number of services, including boat sales, rentals, boat maintenance, and fuel sales.
There is also a restaurant, a gift shop, and a boat launch at the marina.
Russell Marine - Kowaliga Marina is a wonderful spot to get everything you need for your Lake Martin boating excursion.
Russell Marine - Kowaliga Marina provides the following services: boat sales, boat rentals, boat repairs, fuel sales, restaurant, gift store, and boat launch.
Southern Star Farm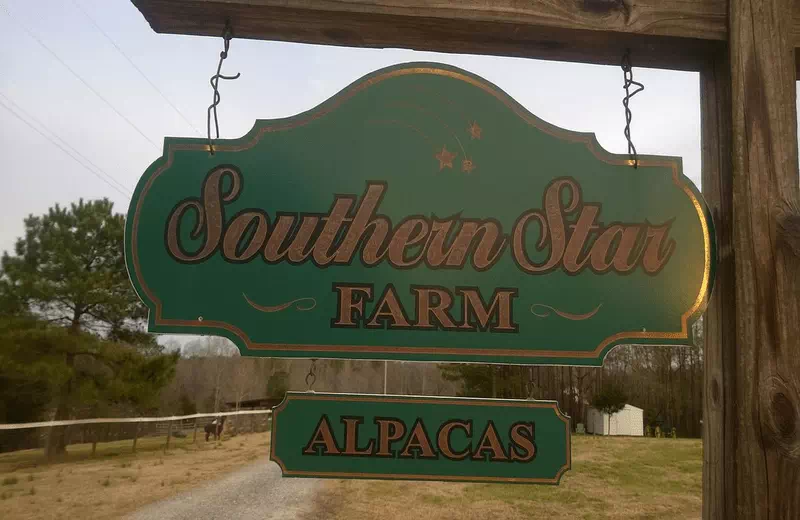 Southern Star Farm exists in Alexander City, Alabama, although it is not the same as the one in Texas. The Alexander City farm contains a petting zoo and an alpaca farm, as well as a gift shop. They are not now doing alpaca visits, but will do so in the winter.
Visit the alpacas, take a tour of the farm, visit the gift store, and have a picnic are just a few of the activities available at Southern Star Farm in Alexander City.
Wind Creek State Park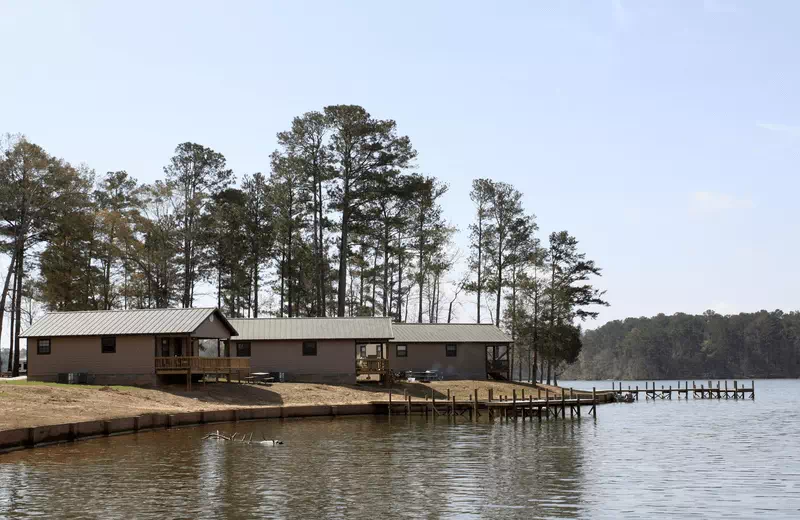 Wind Creek State Park is located on the beaches of Lake Martin near Alexander City, Alabama.
The park spans 1,444 acres and has 2,200 feet of Lake Martin beachfront.
Camping, fishing, boating, hiking, and picnics are among the activities available in the park.
There are also a number of cabins and camping spots for rent.
The park is open all year, but the ideal seasons to come are spring and fall when the weather is moderate.