Discover the Beauty and Fun of Myrtle Beach State Park
Myrtle beach is a popular tourist destination in south carolina and the united states. The city's mild tropical climate, miles of beaches, 86 golf courses and 1,805 restaurants attract nearly 22 million visitors each year, making myrtle beach one of the most popular tourist attractions in the united states.
We'll explore what makes myrtle beach state park such a popular tourist destination in the next section.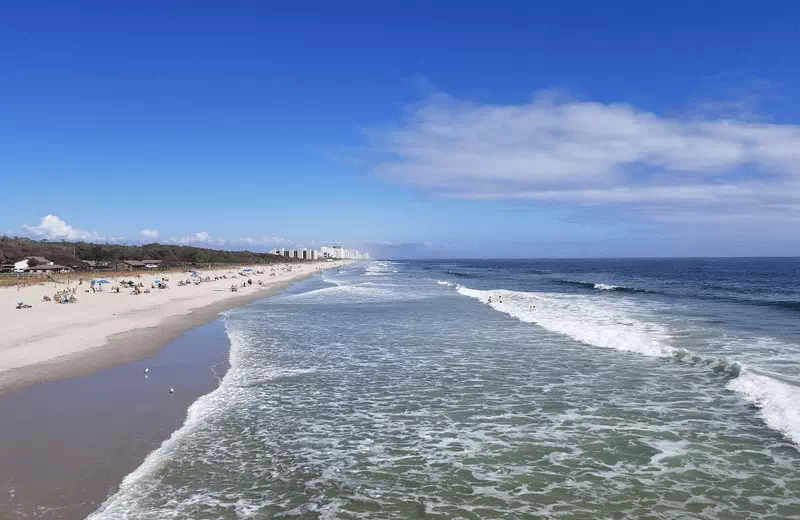 Introduction
Myrtle beach state park is a true hidden gem located in the heart of bustling myrtle beach. It provides a wonderful opportunity for visitors to immerse themselves in the natural beauty of the area. The park caters to all types of visitors, whether you're a nature enthusiast or simply seeking a peaceful retreat to unwind and recharge. With a variety of activities and attractions available, myrtle beach state park truly has something for everyone to enjoy.
The state park in myrtle beach allows camping. Ice cream, trinkets, and gifts can be purchased in the park's little convenience store and tackle shop. There are also public bathrooms accessible.
The unique experience that myrtle beach state park offers invites visitors to interact with their natural environment. The park is the ideal place for families to explore and learn together since it provides a wide variety of environmental programs and interpretive events appropriate for all ages. The park's acceptance of pets also guarantees that everyone may take part in the experience together in a family- and pet-friendly setting.
Location and Access
Myrtle beach state park is located just south of myrtle beach and is easily accessible by car, bicycle, or foot. The park is open all year, with operation hours that vary according on the season. Admission is inexpensive, with rates beginning at $8 for adults and $4 for children.
Features
Covering 312 acres on the southern outskirts of the city, myrtle beach state park boasts a stunning mile-long coastline, natural trails, and plenty of picnic areas. Visitors can also enjoy a fishing pier, numerous rv-friendly campsites, and ample picnic tables within the park's grounds.
The park's main draw is its nature center, which presents visitors with an opportunity to explore and understand the local flora and fauna through a range of interactive exhibits and educational programs.
Myrtle beach state park provides ample shaded areas to enjoy the beach along with a long stretch of oceanfront and a fishing pier. Take a stroll to the end of the pier during early mornings or late afternoons to catch a glimpse of sharks or dolphins playing.
Myrtle beach state park is ideal for swimming, shell collecting, or simply relaxing in the sun. Take a stroll under the tall shade trees or explore the nature center's educational activities for youngsters when you need a break from the heat. The park also has hiking paths where you may enjoy the natural splendor of south carolina's coast in a more quiet and pristine environment.
Activities
Hiking is one of the most popular activities in the park. There are a number of unpaved routes in the park that snake through the dunes and coastal vegetation while providing breathtaking views of the ocean. The routes are appropriate for walkers of all skill levels and are clearly marked for simple navigation.
Birdwatching is another popular activity. Over 300 different bird species may be seen at myrtle beach state park, making it a popular place for birdwatchers. Guests may also hire bicycles and tour the park on two wheels, or they may simply relax on the beach and enjoy the sunshine.
For families seeking fun in the sun, myrtle beach is a must-visit destination with 60 miles of coastline perfect for swimming and playing in the gentle waves. Whether you're into water sports like jet skiing or deep-sea fishing or just want to relax and play with your kids, there are spots along the carolina shore to suit everyone's tastes. And for those who love to fish, there are also a few prime locations where you can cast your line and reel in a fresh catch.
The park offers plenty of chances for bicycling, horseback riding, swimming, and hiking, making it the ideal destination for those who enjoy the outdoors. This east coast location is bound to end up on your "Favorites" list, and the greatest thing is that it's open all year long.
Conclusion
Myrtle beach state park is a great place to visit if you want to see the natural beauty of the area. It has beautiful beaches, nature trails and many activities that you can enjoy. So, if you're ever in the area, be sure to check it out!