Kalaloch Beach (Best Summer Destination In Olympic National Park)
Kalaloch Beach is located along the Pacific Ocean in Olympic National Park, Washington. The beach is conveniently accessible and ideal for a stroll on the smooth white sand. Because the seas provide a safe sanctuary for many sorts of marine creatures, sightings of puffins and otters are common.
Visiting the Kalaloch Tree is one of the highlights of a visit to Kalaloch Beach. This magnificent tree is a must-see when at the beach.
The weather in Kalaloch is influenced by the prevailing Pacific breezes as well as two temperate rain forests, the Hoh rainforest and the Quinault rainforest. Kalaloch's annual rainfall is measured in feet: on average, 8.5 feet (2.6 m) fall per year. Seven area beach pathways lead to coastal treks and Kalaloch Creek in Kalaloch. Surf perch, salmon, and native trout are among the fish that can be caught at Kalaloch, and tourists can dig for razor clams at low tide.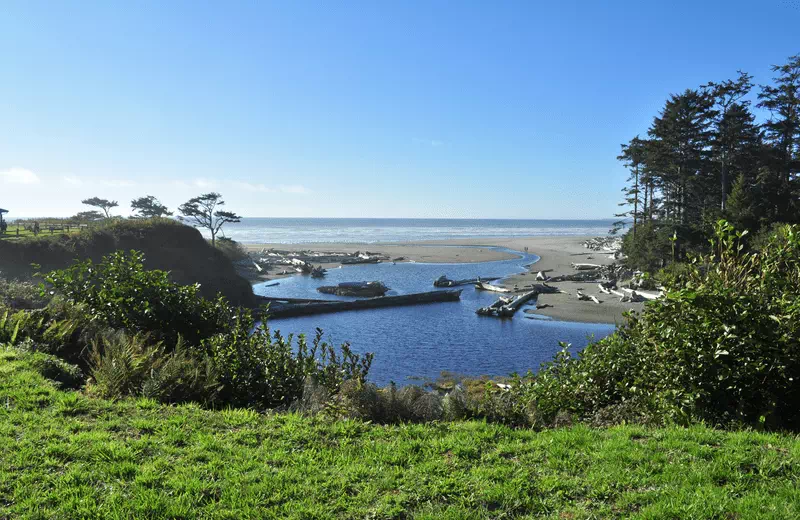 Bald eagles, black scoters, red-throated loons, black-legged kittiwakes, and brown pelicans are among the birds seen by birdwatchers at Kalaloch.
As you explore the beach, keep an eye out for Bald Eagles. If you want to go tide pooling, Beach 4 and Ruby Beach are the best places to go. There is still some tide-pooling near Kalaloch.
bluffs, whale watchers may spot migratory gray whales, as well as sea otters, harbor seals, harbor porpoise, sea lions, and orcas.
Whale watching is possible from the beach or the lodge during the month of May. The beach and lodge balcony are frequently visited by gray whales.
Things to Do In Kalaloch Beach
The Kalaloch Cabins are a fantastic way to stay close to the beach!
In Olympic National Park's Kalaloch Beach area, there are two campgrounds.
You have the option of staying at Kalaloch Campground or South Beach Campground.
Walk the Kalaloch Creek Nature Trail.
Explore tidal pools
Whale watch
Build a beach fire and make s'mores.
Visit Hoy Rain Forest
Roam Lake Quinault
View magnificent sunsets and sunrises
Best Time to Visit Kalaloch Beach
If you're planning on visiting Olympic National Park in the summer months, July and August are ideal months to go because the weather is typically warm and a wide range of activities are available. The park's digital newsletter, the Olympic Bugler, provides an updated list of seasonal activities.
How To Reach Kalaloch Beach
By Air
Many visitors fly into Seattle–Tacoma International Airport (SEA), located about 130 miles east of Olympic National Park, to get to the park.
By Road
Olympic National Park can be reached via the Interstate-5 corridor or via one of the more tranquil state highways that branch off from it.
Top Places to Visit Around Kalaloch Beach
Quinault Rain Forest
Hurricane Ridge Visitors Center
Ozette Loop Hike
Hoh River
Kalaloch Beach Trail 4
Second Beach Trail
Olympic Peninsula Loop Drive