Information About The Clear Water Bang Bao Beach (Koh Chang)
Bang Bao is old fishing village and now that village has largely redeveloped for the visitors to Koh Chang as well as in the Bang Bao lots of shops are available means from T-shirts, paintings and sunglasses to the fresh fish and also pungent. Bang Bao contains clear water and with rocks as well as corals off its shores and also Bang Bao is best place for swim, snorkel and fish. So, here we get some more important information about the Bang Bao beach.
Clear Water Beach Bang Bao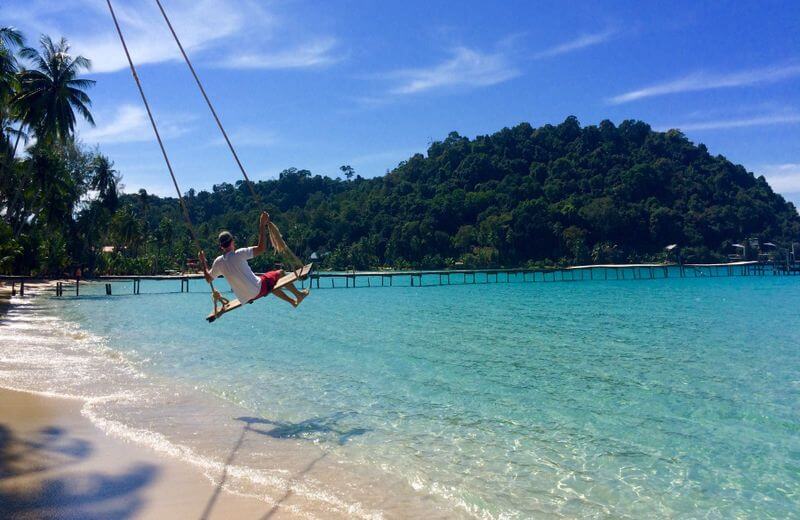 Bang Bao is located at the southwest end of the Koh Chang and popular attraction of the Bang Bao is that Baan Bang Bao built on stakes far out into the bay as well as at the Bang Bao offers many seafood restaurants and that restaurants provides selection of fresh seafood and also small shops sell souvenirs or also for refreshments.
Bang Bao Bay has a very nice beach and that is Khong Koi along its Eastern shore as well as that beach has 2 to 3 restaurants and beach bars are there to stay stress-free. Bang Bao contains a police station, health center, dive shops and also inevitable 7-Eleven store as well as many islands' boat tours depart from here. Bang Bao also have a lighthouse and that light house provides great view to those that climb it and also Bang Bao contains many temples and school and they are next to the main road at turn off the point to pier.
Bang Bao doesn't have any banks but here there are several ATM's are available and that is at the start of the pier and also Bang Bao contains small post office. There are also some good places around the Bang Bao for stay like small resorts and also some cafe and Bar are there for refreshments.
Best Time To Go : November – March
Nearest Airport : Trat Airport , Distance : 39.6 Km