Experience the Beauty of Johnson Beach Florida
Johnson Beach is a perfect Florida beach spot if you're looking for peace and tranquility. Johnson Beach, which is tucked away in the Gulf Islands National Seashore, is an undiscovered treasure that provides tourists with breathtaking vistas, crystal-clear seas, and a peaceful atmosphere. We'll go further into what makes Johnson Beach, Florida, such a special and attractive travel location in this article.
Johnson Beach is a part of the Gulf Islands National Seashore and is located on Perdido Key, a small barrier island on the western tip of the Florida Panhandle. From Mississippi to Florida, the Gulf of Mexico's shoreline has a number of barrier islands. Johnson Beach is a popular spot for tourists and nature lovers since it is one of the national seashore's least populated and isolated regions.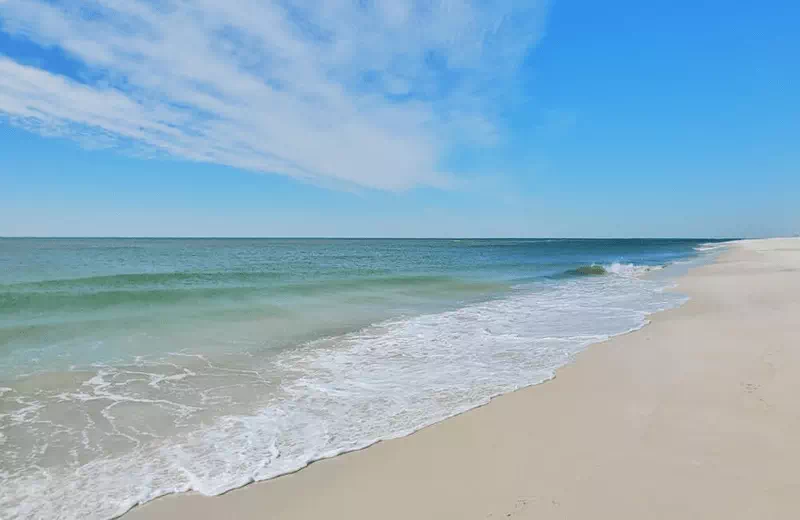 A family of early settlers who held the property in the early 1900s gave the region its name. In the 1960s, the Johnson family gave up the land to the federal government, and in 1971, it became a part of the Gulf Islands National Seashore.
Johnson Beach : What Makes It Unique?
What differentiates Johnson Beach from other Florida vacation destinations then? Here are just a few indications of what makes it unique and special:
Johnson Beach is located on a small, mainly undeveloped barrier island, offering guests a sense of solitude and quiet that is difficult to discover at other beaches.
Natural Attractions: The beach's beautiful white sand and blue seas are among the most stunning in the state, and the surrounding dunes and natural surroundings are breathtaking.
Gulf Islands National Seashore: Johnson Beach is an area of the Gulf Islands National Seashore, a protected region along the Gulf of Mexico that comprises many barrier islands. Visitors get the opportunity to take in the Gulf Coast's natural beauty in all of its pure beauty at the seaside.
Things to Do at Johnson Beach Florida
There are many opportunities for outdoor relaxation and fun at Johnson Beach, a natural beauty. The following are a few of the main activities at Johnson Beach:
Swimming:
The Gulf of Mexico's crystal-clear waters are ideal for both swimming and snorkeling. During the busiest times of the year, lifeguards patrol the beach, making it a secure location for families with young children.
Fishing:
Redfish, pompano, and flounder may all be found in plenty at Johnson Beach, a well-liked location for fishing. Anglers have two options for fishing: the beach or a nearby fishing pier.
Hiking:
The beach is home to a number of hiking paths that meander through the surrounding wilderness, giving tourists the chance to discover the local flora and animals. Popular choices for scenic views of the Gulf of Mexico and the surrounding dunes include the Perdido Key Trail.
Viewing Wildlife:
A wide variety of wildlife, such as sea turtles, dolphins, and various bird species, can be found at the national seashore. These creatures are frequently seen to visitors when trekking around the park or from the shore.
Camping at Johnson Beach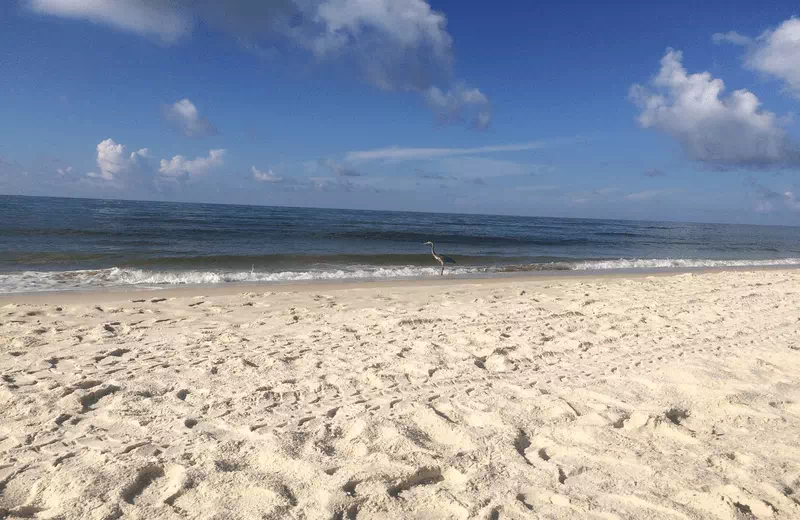 Camping can be enjoyed at Florida's Johnson Beach in a beautiful natural environment. The following considerations should be made if you intend to camp at Johnson Beach:
Reservations:
Online reservations for camping at Johnson Beach can be made via the website of the National Park Service. It is advised to book in advance, especially during the busiest time of year.
Campsites:
At Johnson Beach, there are 40 sites that can be reserved, and all of them are close to the beach. A grill and a picnic table are provided at each campground. Campers may also utilize the restrooms and cold showers.
Camping Guidelines:
There are certain fundamental guidelines to abide by in the campground at Johnson Beach in order to make everyone's stay safe and enjoyable:
Quiet hours are from 10 pm to 6 am.
Pets must be kept on a leash at all times.
Fires are only allowed in designated fire rings or grills.
Alcoholic beverages are permitted, however it is not acceptable to be inebriated in public.
What to Pack
Bring the following items to make the most of your camping trip at Johnson Beach:
A tent and camping gear
Sleeping bags and pillows
Beach chairs and umbrellas
Coolers with food and drinks
Cooking supplies and utensils
Insect repellent
Sunscreen
Overall, camping at Johnson Beach is a special and unforgettable experience that is ideal for outdoor enthusiasts and those who enjoy the outdoors.
How to Reach Johnson Beach
Here are the directions for every type of transportation to get there:
By Car:
Perdido Key, just west of Pensacola, Florida, is where you'll find Johnson Beach. Drive down FL-292 West toward Perdido Key if you are coming from Pensacola. Visitors can park in the lot near the beach, which is at the end of Johnson Beach Road.
The beach is close to Interstate 10 if you're coming from out of state. On FL-297, turn south at exit 7. Take Sorrento Road to the right, then take Gulf Beach Highway to the left. After making a right into FL-292, take the Perdido Key signs.
By Plane:
Pensacola International Airport (PNS), which is roughly 25 miles from Johnson Beach, is the nearest airport if you're flying into the region. To get to the beach from the airport, you may either hire a vehicle, take a cab, or use a ride-sharing service.
Best Time to Visit Johnson Beach
When planning for your trip to Johnson Beach, keep the following things in mind:
Weather:
Johnson Beach experiences mild winters and hot summers with year-round nice weather. However, during the summer, temperatures and humidity can rise, which might not be ideal for all visitors. If you like colder weather, November through April is the greatest season to go because it is milder and more suited to outdoor activities.
Crowds:
During peak season, which normally lasts from Memorial Day to Labor Day, Johnson Beach may get fairly crowded. Consider going during the off-season (September through May) if you want a more relaxing experience and don't want to deal with crowds. During this time, the beach is still accessible, and there will be more room for you to take in the surroundings.
Conclusion
Overall, your personal preferences and the activities you're interested in will decide when is the ideal time to visit Johnson Beach. Visit during the off-season if you want less crowds and cooler average temperatures. Summer is the best time to go swimming and sunbathing. No matter what time of year you go, remember to bring sunscreen, issue repellents, and other necessary for outdoor activities.
Top Places to Visit Around Johnson Beach
Some popular nearby attractions include:
Fort Pickens
Pensacola Lighthouse and Museum
Perdido Key
Naval Live Oaks Nature Preserve