Exploring the Beauty and Serenity of Haserot Beach Park
Haserot beach park is located on the old mission peninsula, about east of the hamlet of old mission and 20 miles north of traverse city (michigan). It has a sandy beach on a sheltered bay, restrooms, a playground, picnic facilities and a boat launch, among other amenities.
Haserot beach portion has the clearest water in lake michigan. To reach this secret beach, travel north from traverse city up the old mission peninsula, via vineyards and cherry orchards. Haserot beach is a nice place to get away from traverse city's summer throngs. At this secluded nook, you can enjoy the cool waters of grand traverse bay.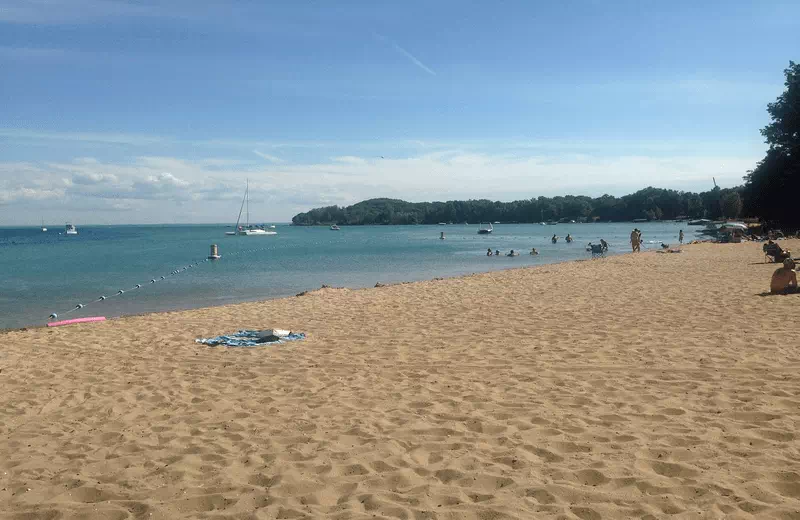 When you get at haserot beach, you'll feel as if you've discovered a hidden treasure. Several people come here after exploring the adjacent mission point lighthouse.
The beach is small, but it shouldn't deter you from going. If you like to relax away from the crowds of tourists, this could be the spot for you.
About Traverse City
The city of traverse city sits in northern michigan on the lower peninsula. It is the largest city in the area and is renowned for its stunning natural beauty, rich cultural offerings, and welcoming atmosphere.
Grand traverse bay is over 30 miles long and up to 600 feet deep, and traverse city sits at its southern end. The bay's crystal-clear water is a draw for swimmers, boaters, and anglers. Outdoorsy types flock to the city because it is encircled by such beautiful hills, forests, and lakes.
Here Are 10 of Traverse City's Most Beautiful Beaches to Visit on Your Next Vacation.
Clinch Park
Haserot Beach
East Bay Park
Bryant Park
West End Beach
Good Harbor Beach
Traverse City State Park
North Bar Lake
Old Mission Peninsula Park
Power Island