Interesting Information About Bottle Beach (Koh Phangan Island)
Bottle Beach is considered a most beautiful beach of Koh Phangan island as well as Bottle Beach is located at north coast of Koh Phangan and main attraction is driven across the jungle or enjoyed a few epic sunsets and also found some fun waterfalls. When we first go at the Koh Phangan then we are looking for the best beaches over that island than the Bottle Beach is the best attraction for us. So, here we get some more interesting information about the Bottle Beach.
Bottle Beach (Koh Phangan Island)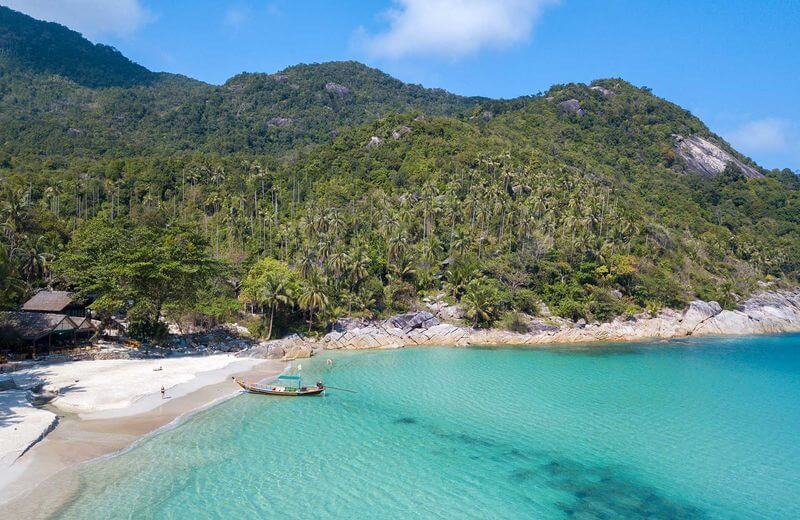 Bottle Beach was cut off from the rest of the island until 2003 and also with access only by long tail boat and also by Chaloklum as well as also by the Thong Nai Pan or trek through the jungle. Bottle Beach is pretty quiet beach compare to another beach of Koh Phangan and because of the beach is pretty wide so we can easily find a spot for our things.
There are rough roads which are connecting Bottle Beach to the Thong Nai Pan as well as that beach remains remote beaches and also one of the most unspoiled beaches over the island. Most easiest way to reach at that island and also took roughly in 1 hour to reach Bottle Beach from the Thong Sala Pier but also only go when you are actually confident on scooters. We can go at Bottle Beach with a group of friends.
Original name of the Bottle Beach is Haad Khuad and when Haad Khuad world is translated into the English then we got Bottle Beach and that the name of the Bottle Beach is comes from the bottle shape of that beach. Bottle Beach is a 500 meters long and that beach is in the crescent shape as well as the sand of the Bottle Beach is fine, white and powdery.
We can reach at Bottle Beach with local boat means simply we need to talk with caption of the boat and ask them to bring you at Bottle Beach as well as we can also use that option to get back or important thing is local boat so we can find local boat at the Chalok Lam Beach. We can pay for that boat between TBH 100 and 150 for the one-way and that is also depending on how many people you are. Sometimes we can also see the small fish near the coast and also a testament to the cleanliness of water as well as the sea drops of the Bottle Beach is perfect angle for swimming.
At Bottle Beach there are no corals off the coast and because of that the sea is good for the year round swimming and that is without any sharp corals under foot. At Bottle Beach four places for stay and first one is Smile Bungalows second one is Bottle Beach 1 third one is Haad Khuad Resort and last one means fourth is Bottle Beach 2 or that four places have traditional Koh Phangan bungalows on stilts and that is near the beach.
Bottle Beach 1 contains many features like good quality beachfront bungalows or swimming pool and also mixed dorm for the budget travelers as well as Haad Khuad Resort has also accommodation block of hotel style rooms and also Smile Bungalows and also the cheapest bungalows is contains by Bottle Beach 2.
Best Time To Go : November – March
Nearest Airport : Ko Pha-ngan Airport