Best Time to Visit In Hollywood Beach Based on the Weather
In terms of weather, December to February are the best times to visit Hollywood Beach, Florida. The weather is usually mild and pleasant throughout this season, with average temperatures between the mid-60s and low 70s Fahrenheit (around 18-23 degrees Celsius). It is more comfortable for outdoor activities because the humidity is lower compared to the summer.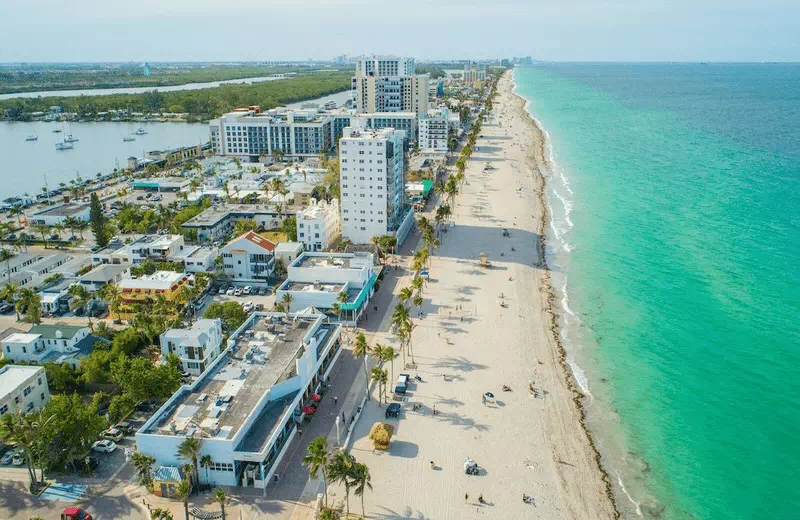 The spring months of March to May can also be a great time to visit if you prefer warmer weather and don't mind the higher humidity. Mid-70s to mid-80s Fahrenheit (around 24-29 degrees Celsius) are the normal temperatures during this time, and the ocean begins to warm up, making swimming more inviting.
However, it's important to keep in mind that Hollywood Beach is a popular vacation spot, so the neighborhood can get crowded during the busiest traffic times. Think about visiting during the shoulder seasons of fall (September to November) or spring (March to May) if you prefer a quieter vacation with fewer other travelers.
Check the Local Weather Forecast
Before finalizing your travel plans, check the local weather forecast for the specific dates you intend to visit. This will provide you with the most up-to-date information on expected weather conditions during your stay.
Remember that the weather can change at any time, so it's a good idea to check the forecast for the location before you travel.