Bannerghatta National Park Safari, Facts, Entry Fees, Timings
Today we are going to talk about Bannerghatta National park. The National Park is located in Karnataka, India. Bannerghatta National Park was established in 1970 and declared as a national park in 1974. This National Park is known as the Biological Park. Bannerghatta National Park is a popular visitor destination spot with zoos, pet's nook, animal rescue center, a butterfly stop, aquariums, snake houses and safari parks. So let's gather some more information about Bannerghatta National park.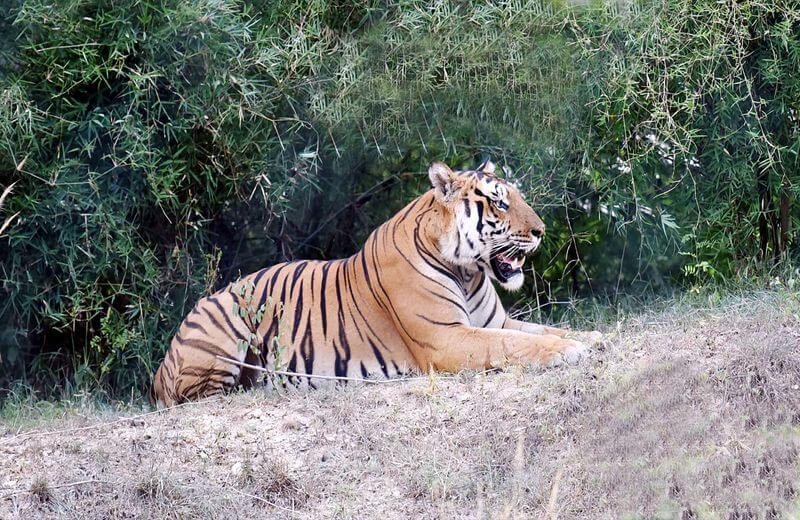 Bannerghatta National Park has ancient temples for worship and this National Park is also considered as a place for trekking and hiking. Bannerghatta national park offers researchers a wide variety of wildlife. The National Park is 6 km Safari offers guided bus tours on the roads, specially designed for safari and foreign tourists. The atmosphere of this National Park is also very beautiful and calm.
Interesting Bannerghatta National Park Facts
Bannerghatta is an elephant sanctuary on the national park and is fenced and wooded. It provides a safe place for elephants to roam freely in the national park. The sanctuary covers 122 acres of land.
In 1972 a mini zoo was built at Bannerghatta National park. And today it has grown to more than 78 animal species and more than 1300 animals.
Tourists in Bannerghatta National Park have elephants, Indian gazelles, leopards, jackals, sluggish bears, Royal Bengal tigers, monitor lizards, hippos, Asian lions, wild boars, barking deer, spotted deer, langurs, foxes, tigers, crocodiles, and fox Animals can see.
India's first butterfly enclosure opened in 2006 in the National Park. The conservatory in the National Park has an audio visual room and a museum. It supports more than 20 butterfly species in the National Park's 10,000 square foot space.
This is a reptile park in the national park. Some of the reptiles found within it include python, Russell's viper, monitor lizard and cobra.
The plants that can be grown in this national park include bamboo, eucalyptus, tamarind, citrus, sandalwood, Santalum album and many more.
This National Park has many safari options for tourists including lions and tiger safari, herbivore safari and bear safari. In it, visitors can observe the animals in a safe safari vehicle while the animals wander in their natural environment.
Depending on the tropical climate, September is the best time of year for visitors to visit this national park each year.
Geography
Bannerghatta National park is spread over 65,127.5 acres. This national park is located 22 km south of Bangalore in the mountains of the Anekal Range with a height of 1245 - 1634 meters. Bannerghatta National Park is a hilly region of moist autumn forest valleys and granite sheets under scrubland.
It is part of the wildlife corridor for the elephants on the National Park that connects the BR Hills and the Sathyamangalam jungle.
This National Park is a haven for a wide variety of flora and fauna. Other attractions of Bannerghatta National Park include the Ten Reserve Forests, Aquariums, Zoos, Children's Park, Crocodile Farm, Snake Park, Prehistoric Zoo and Museum of the Anekal Range in the Forest Division of Bangalore.
Nature lovers and photographers love to visit this National Park. Various institutions like zoos and aquariums located in Bannerghatta National Park provide many experiences with favorite wildlife here.
Bannerghatta National Park is a spectacular rendezvous with nature in its most obscure form. The rainfall in this national park is 700 mm per year. And that golden stream flows through the national park.
The park is threatened by a number of granite quarries operating around Bannerghatta National park. The explosives used in the Quarry operation adversely affect the elephants and other wild animals of this National Park within a radius of at least five km.
Timings Boating And Butterfly Park : 9:30 AM - 5:00 PM, Grand Safari : 10:00 AM - 4:30 PM, Closed on Tuesdays
Entry Fees for Bannerghatta National Park Safari
Jeep Safari
INR 3,500 for a vehicle for up to five people, including the cost of the zoo, safari, butterfly park, and camera.
Ac Bus Safari
The cost of an AC bus safari is INR 500 for adults and INR 300 for children.
Non-ac Bus
Non-AC bus safari costs INR 500 for adults and INR 140 for children.
Other Activities at Bannerghatta National Park Have the Following Entry Fees:
Boating : INR 60 per person for a 30-minute trip.
Still Camera: INR 25
Video Camera: INR 200
Please keep in mind that these prices are subject to change. For the most up-to-date information, always check the park's website or call them.
Attractions in Bannerghatta National Park
There are many different sections in this National Park, from which the section below gives each of its tourists a wild experience while visiting.
Elephant Sanctuary
Zoo
Butterfly Park
How to Reach Bannerghatta National Park
Bannerghatta National Park is 22 km outside Bangalore city and the touristy is easily accessible by using public transport there.
From here, a city bus is available with route numbers 365, 366 or G4 which are available every 20 minutes.
To reach this National Park, the nearest landmark is Jaydev Hospital / Mico Checkpoint as it is the nearest stop on Ring Road.
Bannerghatta National Park Nearest Railway Station Bangalore CY Jn There is a train station 23 km away from it.
Tips
Tourist photography at Bannerghatta National park is allowed for a fee of INR 25 and videography for INR 200.
This is a plastic free zone in this National Park and is served by various stalls within the zoo as well as Hill View Restaurant.