Top 11 Beautiful Beaches in Virginia
The Atlantic coast of the United States is blessed with some beautiful beaches, even if the seas lack the warmth of some of the world's more exotic vacation destinations.
Go to the beach for a wonderful family day.
Virginia is blessed with beautiful beaches that are frequently well-protected from the weather.
There are many different kinds of beaches in Virginia, from big to small, ocean to freshwater, and some even offer the enjoyment of near small-town restaurants or a pet-friendly day at the shore.
Here is a list of Virginia's top beaches that you should not miss.
Virginia Beach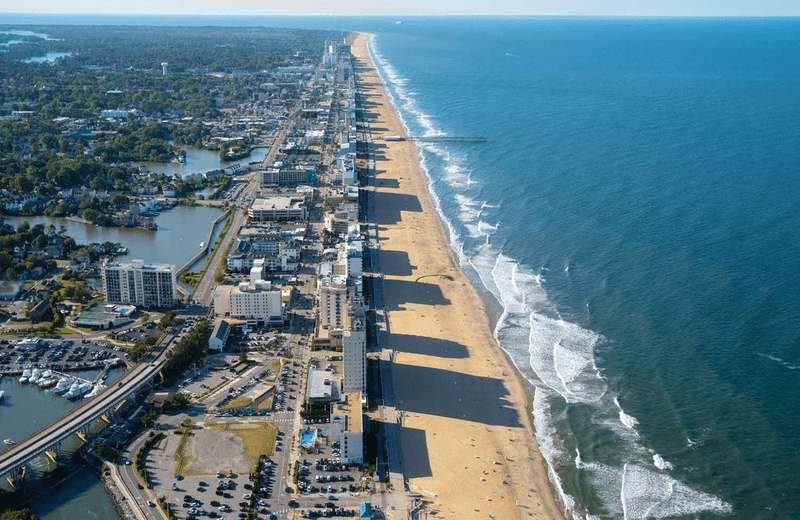 Virginia Beach, in southeastern Virginia, is located where the Chesapeake Bay meets the Atlantic Ocean. A 3-mile boardwalk runs along the oceanfront's shore. The bayside First Landing State Park commemorates the arrival of England colonists in Jamestown in 1607.
Every year, millions of people visit the area, making it a popular holiday destination. Visitors can find a plethora of attractions in the area, while vacationers will appreciate the proximity to the Atlantic Ocean. The Virginia Aquarium & Marine Science Center displays ocean life in geographically themed habitats, including sharks, rays, and sea turtles.
Assateague Island National Seashore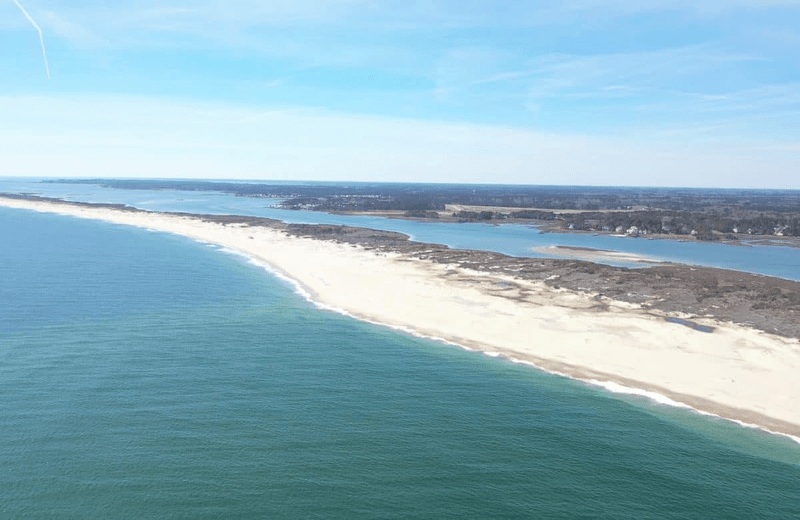 Famous for its stunning beaches, wild horses, and a variety of birds, this 37-mile-long barrier island is famous worldwide. Primitive camping on the island's bay and ocean sides. Seasonal nature activities and nature paths.
A long barrier island off the coasts of maryland and virginia is home to the assateague island national seashore, a protected region. It is popular for its atlantic beaches as well as for its trails that wind through marshland, sand dunes, and pine forests.
On assateague island, there is no vehicular access between the two entrances. To use the north or south entrance, vehicles must return to the mainland.
The assateague island horses are most seen from late april until mid-october.
Belle Isle Beach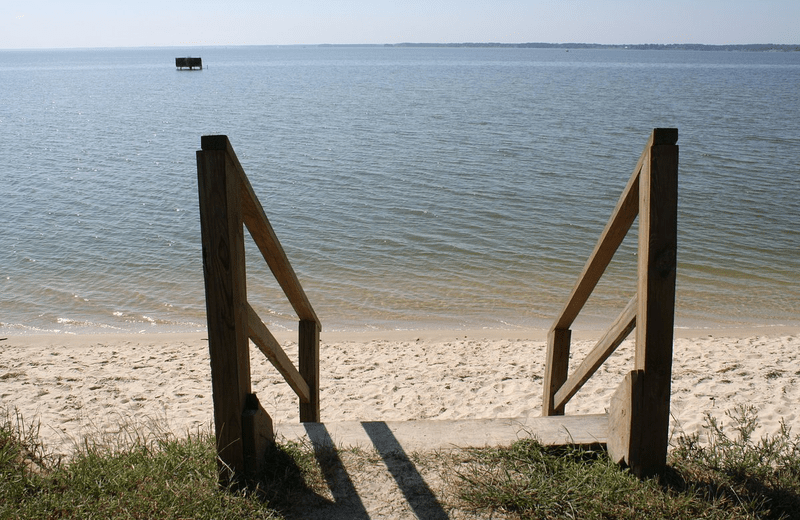 In the heart of richmond's belle isle historic park is where you'll find belle isle beach. If you don't have the time to spend the day driving to the ocean, this is a wonderful alternative.
A 54-acre island that now serves as the park formerly housed a native american fishing community. There are hiking trails and several historical sites beside the magnificent urban beach.
Buckroe Beach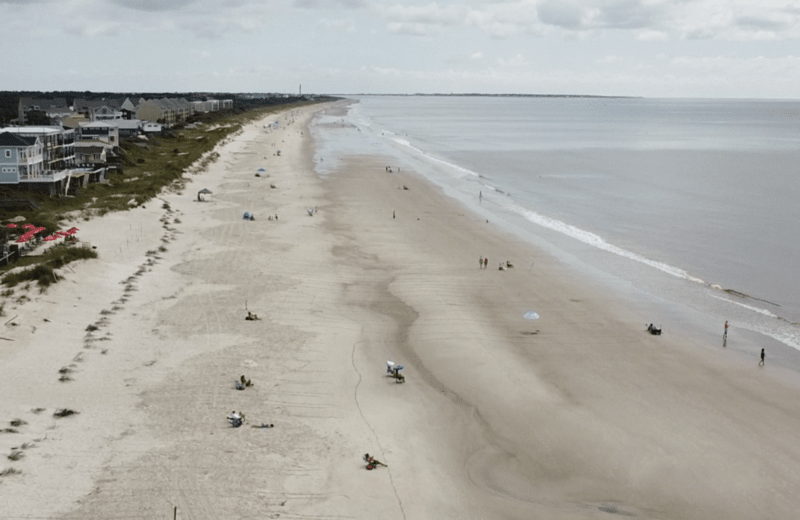 Buckroe beach is a neighborhood in hampton, virginia, which is an independent city. It is located on the chesapeake bay slightly to the north of fort monroe. The beach looks clean despite being so crowded. In the summer, there are lifeguards on duty.
This beach location is excellent for seeing ocean wildlife, sunsets, and ships ready to enter port. It's simple to park at buckroe beach, and there's a store there where you can buy snacks, water, and sunscreen.
Cape Charles Beach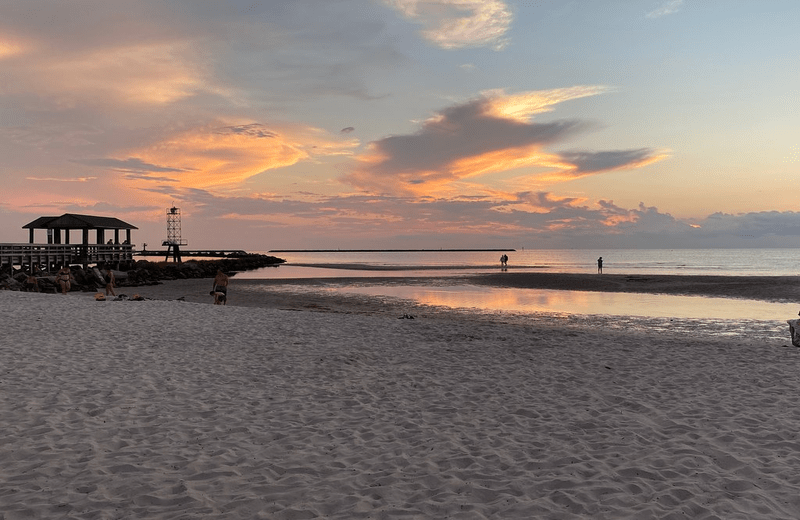 It is located on the chesapeake bay's eastern shore. The open beach is peaceful. Cape charles beach is one of virginia's nicest beaches because it is one of the less popular ones.
The only public beach in virginia's eastern shore without an entrance or parking fee is cape charles town beach. The beach is used by locals and guests of the town for activities like swimming, sunbathing, and other fun.
Colonial Beach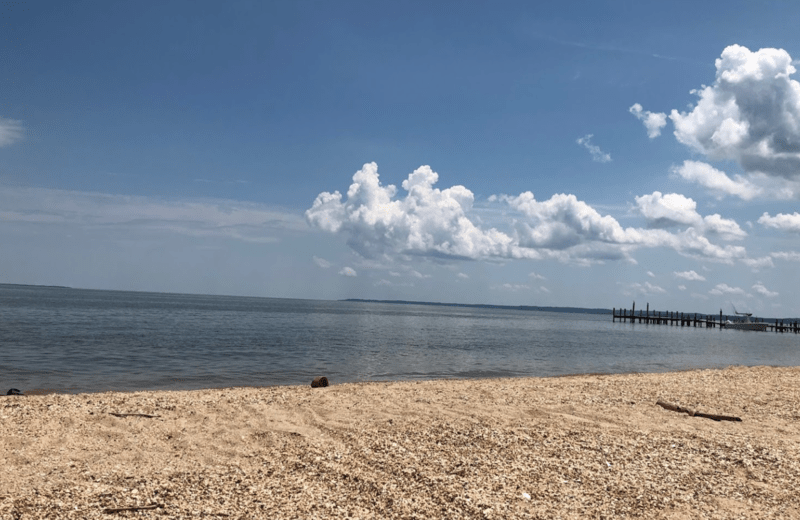 The second-largest beach in virginia is found in colonial beach, virginia (cbva), which is situated on the potomac river's banks.
Since the late 1800s, colonial beach has served as a summer retreat for residents of the washington, d.C., area. It is a charming small hamlet. This beach, which is the second-longest in virginia, has both shelter and sunny sand for people who choose to spend their time outside.
You may create a full beach tour with a variety of activities during your visit, from swimming and water sports to boating and fishing, thanks to the availability of marinas in the area.
First Landing State Park Beach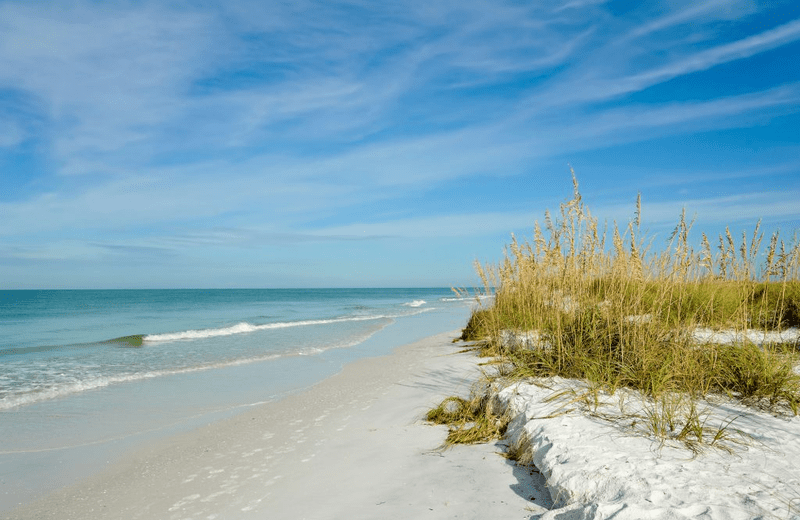 On cape henry, near north virginia beach, is first landing state park. The 2,888-acre park offers visitors a range of activities. You can enjoy swimming, hiking, biking, boating, fishing, or having a picnic when you visit first landing.
This beach is ideal for families or anyone looking for a day at the beach without the surf of the atlantic ocean. This beach is also less busy than neighboring virginia beaches.
There are four boardwalks that cross the dunes and lead to the beach. One of the main boardwalks is located at the chesapeake bay center, where parking and bathrooms are available.
Ocean View Beach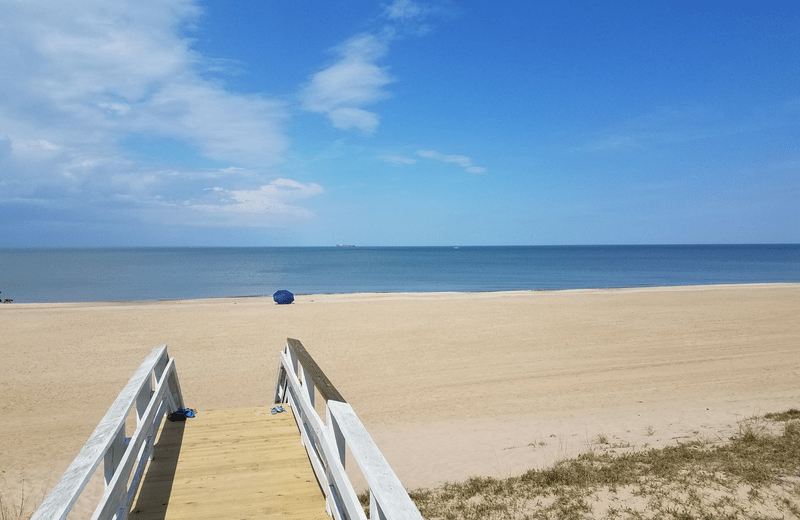 The crown jewel of ocean view is this unique 6.5-acre beach park. The park includes a sizable band shell for performances and dancing, a boardwalk, a beach access ramp, lifeguards during the summer, and lots of open green space.
There is a lot of shoreline to enjoy for swimming, beachcombing, sunbathing, and sandcastle-building. If you want to spend the entire day at the beach, the nearby ocean view park includes picnic tables and a bathhouse.
Sandbridge Beach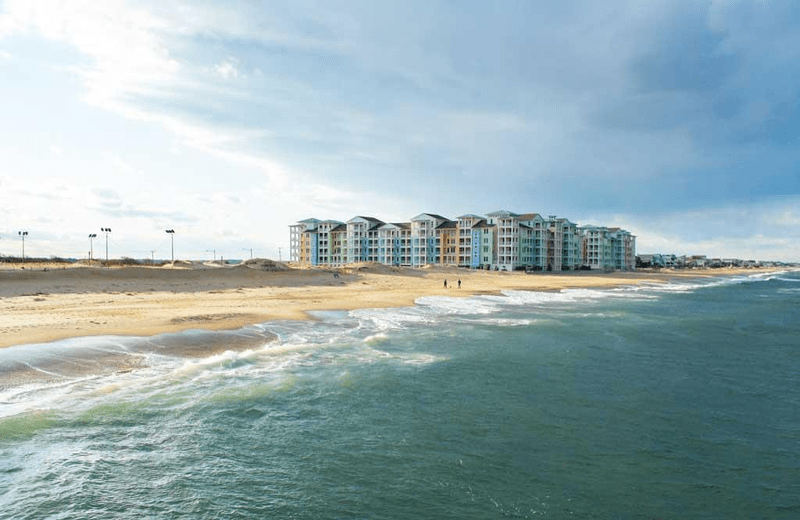 A seaside neighborhood of virginia beach in the united states called sandbridge is situated on the currituck banks peninsula at the northernmost point of the outer banks.
You can actually unwind by the oceanfront at sandbridge beach because it is rarely crowded and the waves are much quieter.
You can spend some time kayaking, fishing, or hiking at the close-by false cape state park if you're looking for further outdoor activities close to sandbridge beach.
Sandbridge beach offers a quieter experience that is perfect for children and beachgoers who simply prefer fewer people, while being less well-known and less busy than virginia beach.
Westmoreland State Park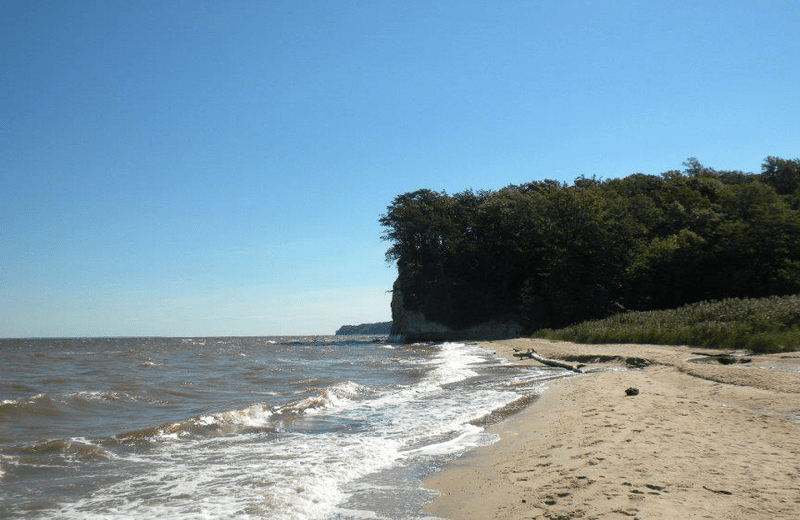 Westmoreland state park is located in virginia's westmoreland county. The nearly mile-long big meadow trail leads to fossil beach, a small strip of sand along the potomac river. This quiet beach, nestled between two rocky cliffs, is a beachgoer's dream.
Plan on booking one of the park's cottages or campsites for an overnight stay if you want to spend more than one day at this coastal refuge. A beach trail in the park provides a breathtaking view of the potomac river. The park's shoreline has no places specifically designated for swimming.
Yorktown Beach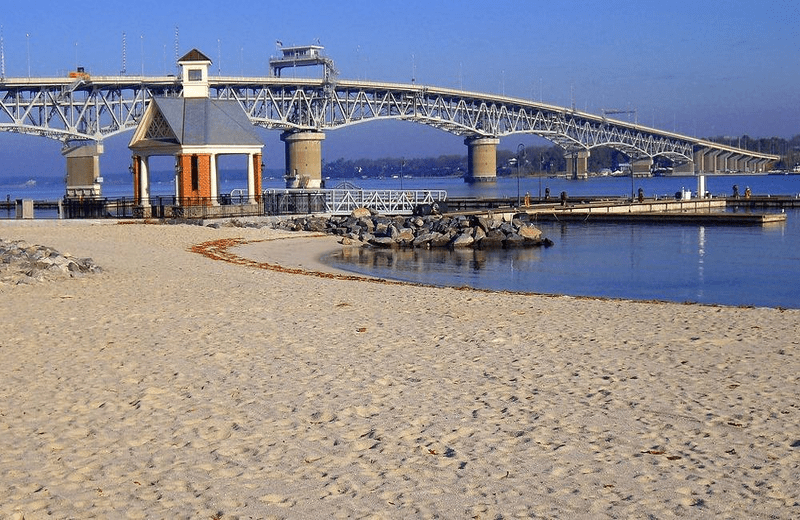 This 2-acre public beachfront in historic yorktown caters to family fun and is one of the only beaches in hampton roads with a mobi-mat and mobi chair for guests in wheelchairs. This little beach is ideal for families because it is close to facilities such as bathrooms and eateries.
Swimming, sunbathing, and leisure are the most popular beach activities. Tents, group sports, and drinking are all prohibited. Patriot tours & provisions rents kayaks, paddleboards, and bikes for exploring the area.