Discover the Allure of Europe's Most Beautiful Beaches
Looking for an ideal beach to visit on your next vacation? Here is a list of the top beaches in Europe. Beautiful beaches can be found throughout Europe.
Some are larger and attract enormous crowds, while others are modest and nestled away, hidden from view of most travelers. The greatest approach to visit the nicest sites is to travel by boat and uncover the continent's natural beauty off the beaten route.
We've compiled a list of the 10 best beaches in Europe to help you plan your next European summer holiday.
Podrace Beach – Croatia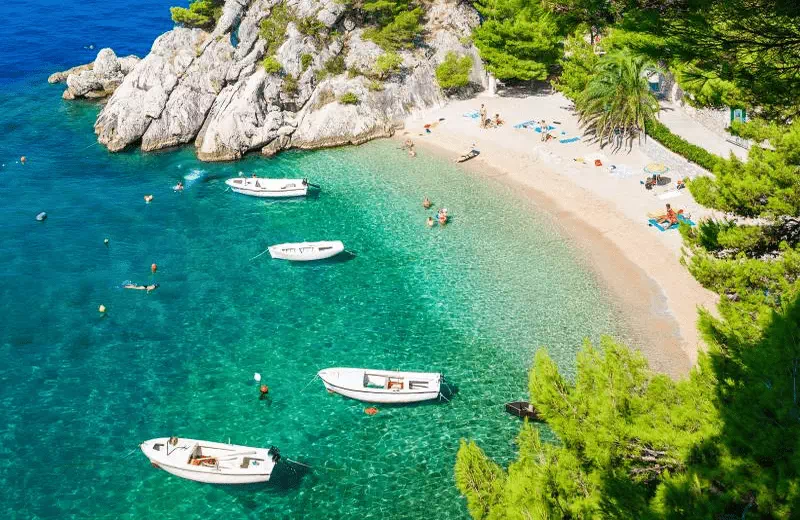 Podrae beach is a short drive from Split airport and is one of Croatia's most beautiful. This peaceful area, a bit further from the Dalmatian Coast's most popular spots, attracts both travelers and locals.
This gravel beach, shaded by pine trees, is surrounded by natural splendor. Podrae is one of Croatia's most photographed beaches, and it was named one of the top 15 most beautiful places by the European Best Destinations website.
Podrae beach is popular with families with young children because of its natural beauty, white gravel, and neat entrance into the crystal blue water. Podrae is ideal for sunbathers and snorkelers. Showers are available on the beach. Podrae beach features pubs and restaurants where you may have some refreshments and eat some delicious food.
Blue Lagoon of Ölü Deniz, Turkey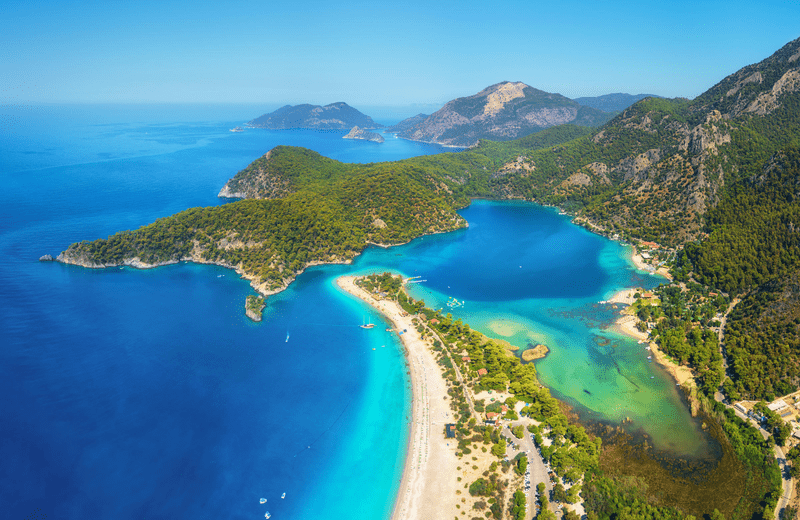 Oludeniz Blue Lagoon Turkey is a fantastic destination known for its stunning beaches and ancient sites. It should be noted that the Blue Lagoon section of the Oludeniz beach resort is fairly quiet and tranquil, therefore you won't find any loud clubs or concerts at night.
This Lagoon is a much-photographed jewel of Turkey's Southern Coast, known for its ever-changing colours of turquoise and azure, as well as its smooth sands.
Cala Gat Rajada, Mallorca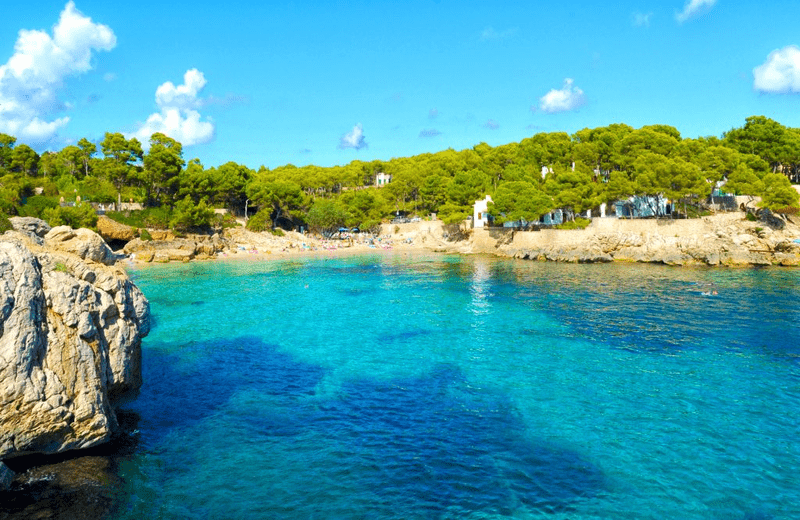 Cala Gat Rajada is a gorgeous beach region on the eastern end of one of Spain's most famous islands with plenty of local specialties to discover. Cala Gat is a little beach on the borders of Cala Ratjada that is within walking distance of the picturesque harbour.
Gala Gat is a charming tiny beach in lovely surroundings, with cliffs and forests on both sides. The water is incredibly clean, with stunning blue and turquoise hues. The sand is fine and has a golden hue.
Elafonisi, Crete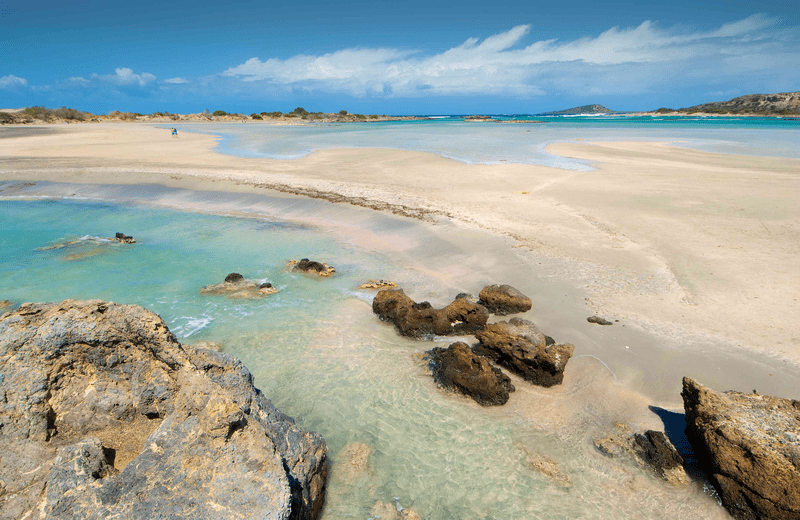 Elafonisi is one of the most beautiful beaches on the island of Crete. Every year, thousands of visitors come to enjoy the brilliant blue waters, pink sand, and unique terrain. It has been named one of the world's most beautiful beaches. Because of its particular natural beauty, it is part of the Natura network, along with the neighboring coastlines.
Elafonisi is an island at the southwestern corner of the Mediterranean island of Crete, of which it is administratively a part, in the Chania regional unit. When the weather is nice, you can stroll to the island via the shallow water. The island is a designated natural reserve.
The pink color of Elafonsi is due to the shattered seashells that surround its edge. The beach, which is part of a protected natural reserve, is an ideal spot to unwind.
Las Teresitas, Tenerife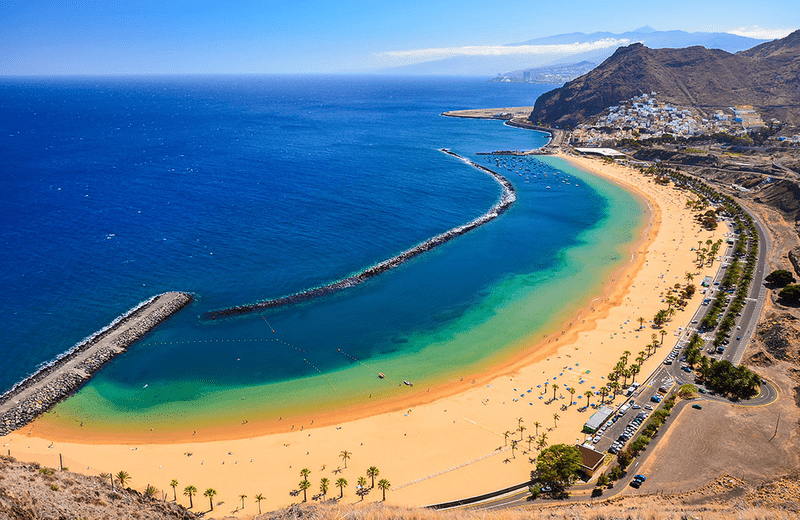 The Playa de Las Teresitas is a tourist beach with white sand located north of the village of San Andrés in Santa Cruz de Tenerife, Tenerife, Spain.
La Teresitas, one of the most beautiful beaches in the Canary Islands, has it all: paddle rental, bars, restaurants and more.
The palms and other trees that line the beach provide cover for children to play on the golden sand all day, building castles and digging holes.
There are showers, toilets, and changing rooms on the beach, as well as various bars providing snacks and drinks. It also has a rescue squad that monitors the safety of its visitors, as well as public transportation and plenty of parking.
Lungomare di Cefalù, Sicily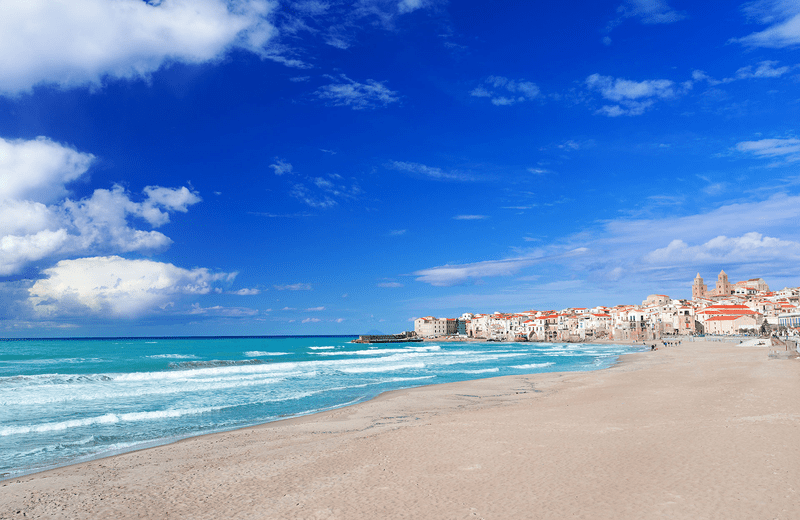 Lungomare is a wonderful long sandy beach in Cefalù, a great site for both tourists and locals to enjoy Sicily's warm sunshine.
The beach is roughly 5 kilometers long and begins on the outskirts of Cefalù's ancient town and goes down a promenade studded with hotels, restaurants, and stores.
Celafù, a picturesque medieval town with monuments and good food, is popular with visitors from Italy and outside.
Mamula Beach, Montenegro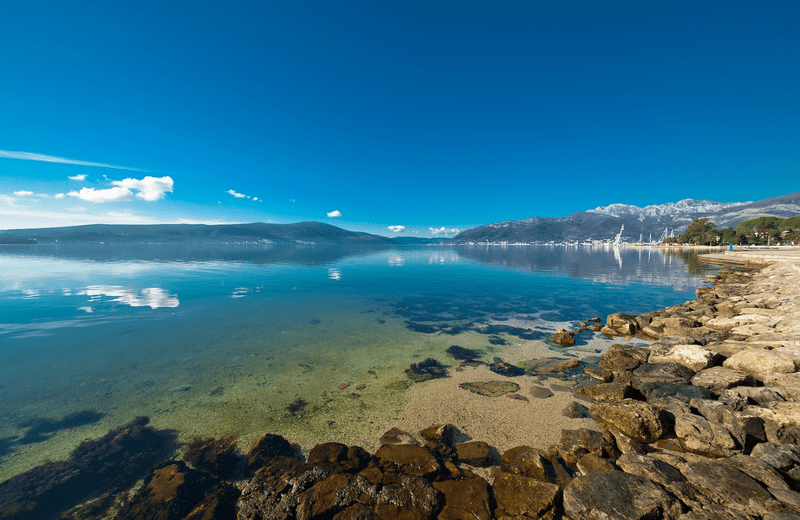 Mamula Beach in Montenegro is a coastal paradise that beckons travelers with its pristine beauty and historical intrigue. Nestled on Mamula Island in the Adriatic Sea, this beach is a hidden gem for those seeking tranquility and a touch of history. With its crystal-clear waters, pebble shoreline, and panoramic views, it's an ideal spot for sunbathing and swimming. What sets it apart is the Mamula Fortress, a 19th-century Austro-Hungarian fort turned into a museum. Explore its tunnels and learn about its storied past. Mamula Beach offers a unique blend of relaxation and culture that's perfect for a day trip or a longer escape.
Navagio Beach – Greece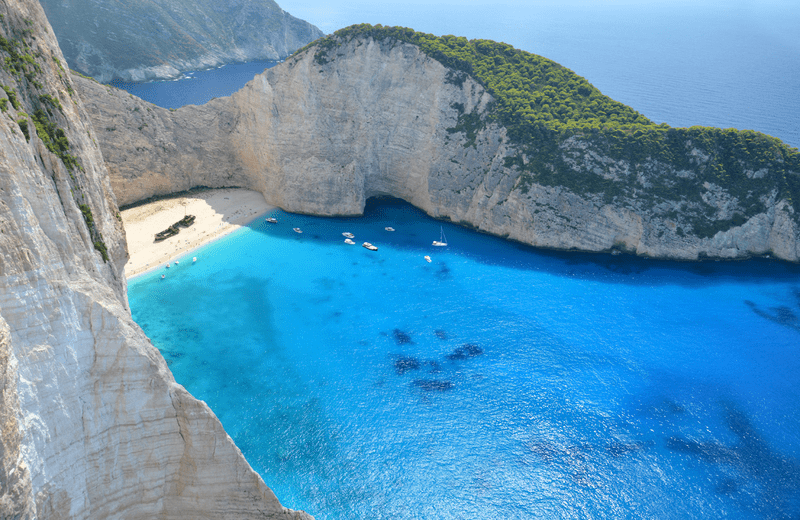 Navagio Beach, also known as Shipwreck Beach, is an exposed bay on the coast of Zakynthos in Greece's Ionian Islands, frequently referred to as "Smugglers Cove." Agios Georgios was the original name for Navagio Beach.
It is regarded as one of Greece's most beautiful beaches. It was originally named Agios Georgios but got its new name after the loss of a boat carrying contraband cigarettes in 1983. The ship washed up on the beach.
Praia do Submarino, Portugal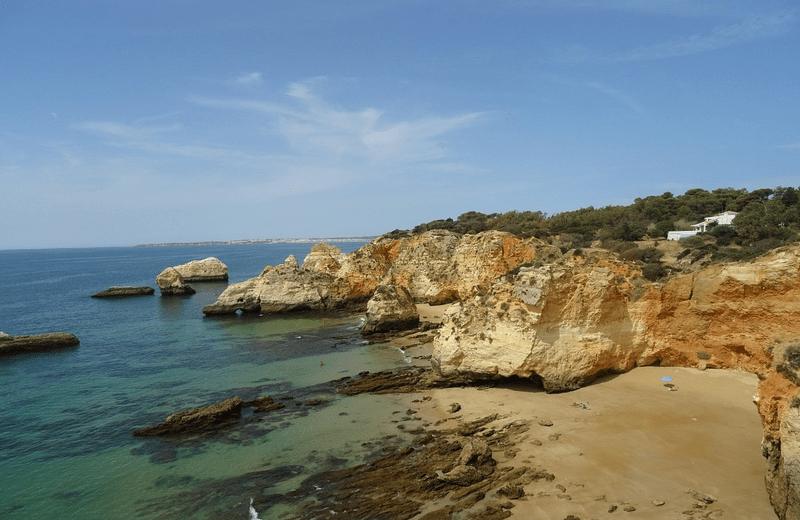 The Praia do Submarino, located in Portugal's scenic Algarve, has a breathtaking environment and sandy coastline. It is an Oceanic Beach in the northern hemisphere, drenched by the Atlantic Ocean, on the coast of Portugal's Iberian Peninsula, in the municipality of Portimo.
Praia do Submarino Beach has very small sand dimensions at the bottom of a semicircular cliff. Because of the protection afforded by the Ponta de Joo de Arens to the southeast, the waters are peaceful and beautifully clear.
Saleccia Beach, Corsica
Nestled on the stunning island of Corsica in the Mediterranean Sea, Saleccia Beach is a true gem that offers pristine white sands, crystal-clear turquoise waters, and a sense of untouched natural beauty. This remote paradise has rightfully earned its reputation as one of Europe's most beautiful and tranquil beaches, attracting a diverse range of visitors, from families seeking relaxation to adventure-seeking solo travelers.
Saleccia Beach is often referred to as the "Caribbean of Corsica" due to its striking resemblance to the idyllic beaches found in the tropical Caribbean. It's a haven for sun worshippers, offering soft, powdery sand that is a delight to walk on. The waters here are shallow and calm, making it ideal for families with children. The shallow lagoon is also a perfect spot for snorkeling and exploring marine life.
Couples looking for a romantic escape will find Saleccia Beach enchanting. Its remote location, surrounded by lush vegetation and dunes, creates an intimate and secluded atmosphere. Imagine strolling hand in hand along the shoreline or enjoying a picnic under the shade of the pine trees that fringe the beach.
Solo travelers, on the other hand, can relish in the peace and tranquility of Saleccia Beach. It's a place to unwind, read a book, or simply listen to the soothing sound of the waves. The absence of major crowds means you can have your own private slice of paradise.
Access to Saleccia Beach is an adventure in itself. You can reach it by boat, which departs from Saint-Florent, or by embarking on a scenic hike through the desert-like Agriates Desert. This journey adds to the sense of exclusivity that Saleccia Beach offers.
In summary, Saleccia Beach in Corsica is a European treasure that caters to all types of travelers. Whether you're a family, couple, or solo adventurer, this beach promises an unforgettable experience surrounded by natural beauty and tranquility. Don't miss the opportunity to explore this hidden gem on your next visit to Corsica.