The El Matador Beach Malibu (Surf, Sand, And Sun)
El Matador State Beach is located on Pacific Coast Highway about north of Zuma, just south of La Piedra and El Pescador State Beaches. The parking lot is accessible from Pacific Coast Hwy, just south of Encinal Canyon Rd.
The parking lot is small and can quickly fill up, but there is free parking on PCH on the southbound side if you parallel park and walk down to the lot. If you do park in the lot, the parking price is $8.00, and the permit is valid until sunset. The parking permit machine accepts credit cards, coins and dollars.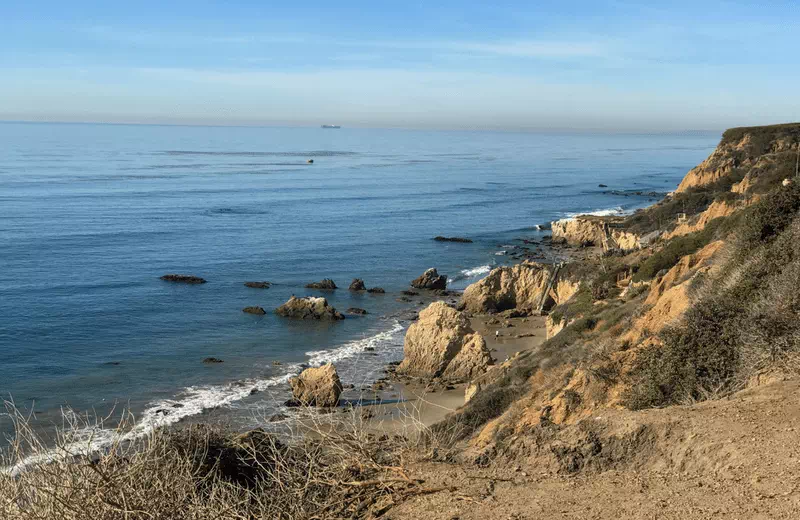 The salty tidepools, craggy caverns, and sea life make it an ideal location for sightseeing, photography, or even sunbathing. Here's all you need to know about visiting El Matador State Beach in Malibu!
El Matador Beach is an area of Robert H. Meyer Memorial State Beach system, which is a cluster of quiet coves on Malibu's west coast. As you travel along the PCH (Pacific Coast Highway), you will notice signs directing you to the three most popular beaches along this stretch: El Pescador, La Piedra, and El Matador.
With reason, sunset is the most popular time to visit. The blazing sky provides a stunning backdrop. However, if you want to avoid crowds, go around sunrise. Alternatively, go to the beach on weekday mornings.
There are numerous rocks and caverns to explore once down the cliffs and on the beach. There is also plenty of sand to camp on while taking in the scenery. If you want to crawl about on the rocks, bring Tevas or sports shoes to protect your feet. Keep an eye on the tides in the area because high tide can fill up the caverns and locations where the massive rocks are located, obstructing your path out of the area.
The beach is relatively long, with lots of space for sunbathers on the sand. The huge waves make this a popular year-round location for body boarding and body surfing. The beach is open from 8 a.m. to sundown. Although there is no lifeguard tower on the beach, lifeguards will be on duty on busy summer weekends.
Is it worth to go to El Matador Beach?
The beach at El Matador in Malibu, California, is breathtaking. You've probably seen photographs of these stunning Malibu cliffs. The salty tidepools, craggy caverns, and sea life make it an ideal location for sightseeing, photography, or even sunbathing.
Is it possible to swim at El Matador Beach?
El Matador is mostly a no-swim zone due to the boulders in the water near the caves, yet there are few areas where you can swim. It's a great snorkeling area, although it's mostly popular for strolls, sunbathing, and sunset views.
Best Time to Visit El Matador Beach
The ideal season to visit El Matador Beach is winter.
Top Places to Visit Around Malibu
The Getty Villa
Leo Carrillo State Park and Beach
Paradise Cove
Zuma Beach
Point Dume State Beach and Preserve
Malibu Pier
Malibu Lagoon State Beach
Topanga Beach
Carbon Beach
Pepperdine University