South Ocean Beach (The Best Summer Vacation Spot)
This is a public swimming beach within the Assateague Island National Seashore, a remote and beautiful barrier island off the Eastern Shores of Maryland and Virginia.
The Assateague Island National Seashore is a protected area on a long barrier island off Maryland and Virginia's coasts. It is well known for its Atlantic beaches as well as for its trails that meander through marshland, sand dunes, and pine forests.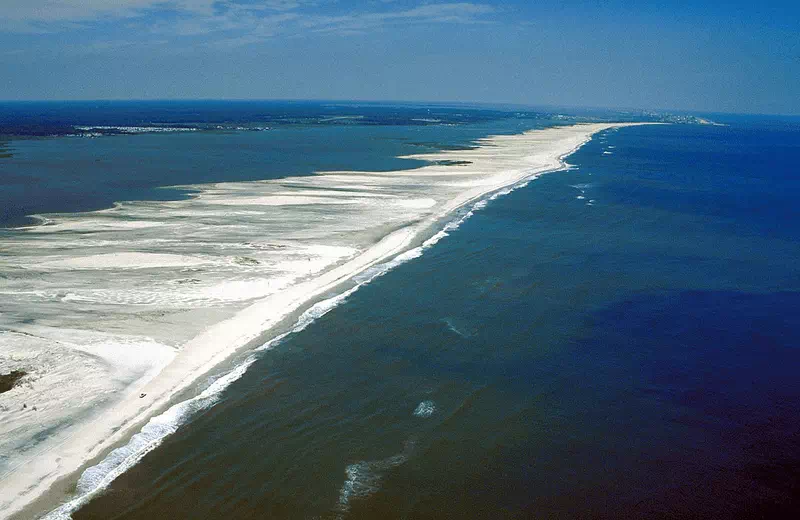 Bald eagles, migratory seabirds, and wild Chincoteague ponies all call the Chincoteague National Wildlife Refuge in the south home. The Assateague Lighthouse, built in the nineteenth century, is close to Toms Cove.
This beach has parking and ADA access via a boardwalk. There are two bathrooms and a cold outside shower. It's at the end of Bayberry Drive, next to the ORV access.
The park is a fee-based National Park that offers public swimming beaches, campgrounds, walk-in primitive camping, and limited off-road vehicle access. It is just a few miles south of Ocean City, MD, and is well known for great summer surfing, kiteboarding, and amazing surf fishing.
The park service maintains 148 campsites for tents as well as recreational vehicles. Campers on the Maryland side can choose between an oceanside campsite on the west side of the main dune and a bayside campsite on a peninsula jutting out into Sinepuxent Bay.
The park also has six backcountry camping areas, four on the bayside that can be reached by canoe, kayak, or hiking, and two on the oceanside that can be reached by hiking.
While visitors are free to swim anywhere in the ocean, the National Park Service offers a lifeguarded beach in both Maryland and Virginia. Lifeguards are on duty between 10 a.m. and 5 p.m. during the summer. Surfing is also popular at the national seashore; however, surfing is prohibited within the lifeguarded area.
At the national seashore, saltwater fishing is a popular activity. Anglers 16 and up must have a valid fishing license to fish in Maryland or Virginia. Beginning in 2011, all anglers in Maryland must purchase a valid fishing license before venturing out.
Best Time to Visit South Ocean Beach, Assateague Island
Late spring and early summer have the most days with calm seas that are ideal for swimming. The Bad: Bugs in full force (depending on the wind), rising crowds, potentially long lines, and full parking lots.
How To Reach South Ocean Beach, Assateague
Take US Highway 50 East across the Bay Bridge and south to Salisbury, MD, where you will connect with US Highway 13 South and then Route 175 East to Chincoteague Island. When you arrive on Chincoteague Island, take Maddox Blvd. all the way to Assateague Island.
Things to Do near Assateague Island
Assateague Island National Seashore
Rum Pointe Seaside Golf Links
Captain Bill Buntings Angler
Assateague Island Visitor Center
Assateague State Park
Assateague Outfitters
Ayers Creek Adventures