Famous For The Nature Lovers Morjim Beach, Goa
Morjim Beach is located at south to Ashwem beach in Goa as well as Morjim Beach is one of the best beaches of Goa district. Morjim Beach is considered as one of the most tranquil beaches of the Goa located south to the Ashwem beach. So, here we get some more interesting information of the Morjim Beach like which time is best time for visited, why that beach is famous, which things we can do at that beach, shopping, how to reach and so on.
Morjim Beach (Famous For The Nature Lovers)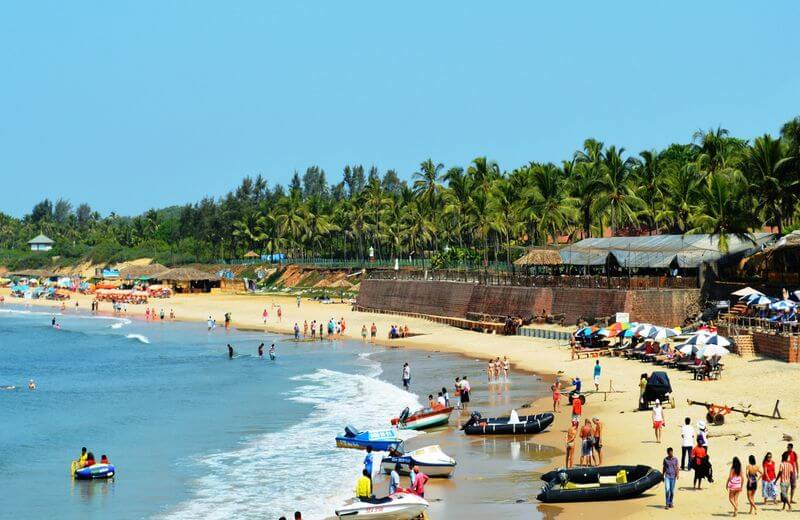 Morjim Beach is famous for the Nature Lovers as well as also famous for the Fun Lovers and also for the Adventure Seekers. At Morjim Beach we can see the sky changing colors and also sun setting in as well as tourists come at that beach for relaxing and also for dining out or also Morjim Beach is also known as Little Russia because huge inhabitation of the Russians here and who stay for more than a month at that beautiful heaven.
Morjim Beach is different compared to the other beaches of Goa because unlike other popular beach of the Goa district like Candolim, Varca, Colva and also Baga that beach is secluded beach as well as also that beach is nestled in the midst of the lush green locales or that is calm and serene. For Olive Ridley turtles the Morjim Beach is nesting place.
Shri Morjai temple is also at the Morjim Beach and the Shri Morjai temple is dedicated to Goddess Shri Morjai and also Shri Morjai temple is decorated with the Kaavi art. Here we are give information of things to do at Morjim Beach so first thing to do is Olive Ridley Sea Turtles in this we can spend time and here we can enjoy beautiful creatures as well as also water sports adventures are there like diving, deep sea or also watching dolphins or swimming in the deep sea. We can see water birds at the Morjim Beach as well as Local drink Feni and also fresh or coconut water are there.
Morjim Beach is not offers much shopping and all things of the sold is mostly use of the Russian tourists so when we find for any Russian souvenirs at that time we can shop it here and also designer light wearing clothes, shoes, local dresses, sea shell bangles are there. We can reach at Morjim Beach by air, by train or by local bus or paid taxi.
Best Time To Go : November – February
Nearest Railway Stations : Thivim Train Railway Station , Distance : 20.5 Km
Nearest Airport : Dabolim Airport (GOI) , Distance : 52.8 Km