Clear White Water Sand Mandrem Beach Mandrem Goa
Today we have to talk about Mandrem Beach. This beach is located in North Goa. This beach is known as the beach of clear white water sand. This beach is situated between Ashwem and Arambol Twin Beach. Mandrem Beach is a quiet and peaceful beach. It is known as. Therefore it is considered to be the best place to visit the Mandrem Beach tourism. So let us get more information about Mandrem Beach.
Mandrem Beach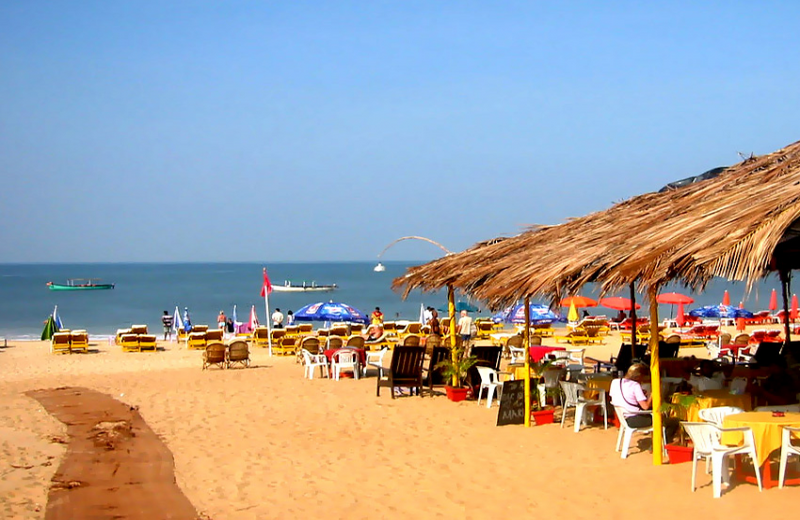 The beauty of Mandrem Beach is especially during the High Tide period when the sea water goes to Mandrem Creek or the river. The beaches of this beach run parallel to the water surface. There is a small fishing community on the beach. Mandrem Beach offers enough opportunities to enjoy the tourists.
Mandrem Beach is blessed by many natural gifts so be sure you do not miss watching the nearby greenery. Tourists on the Mandrem Beach can also make tourists wind-surfing, water skiing, parasailing, Jet Ski or speed boat riding, motor biking and other activities. Tourism at this beach banana ride and bumper ride can be combined in romance and entertaining group activities.
Mandrem Beach is one of Goa's northernmost beaches. This is a small but beautiful beach. Mandrem Beach is a white sandy beach, which is also lonely in the top tourist season, because most people visit other popular beaches in northern Goa. On the coast there are Tall casuarina and palm trees. There are few sand dunes with shrubs on this beach. On this beach there is a small valley found in the Arabian Sea.
There are many bridges that cross the valley on the other side. Mandrem Beach looks beautiful in high tides when the ocean water goes to the valley. Tourism in Goa is considered to be the best place for a comfortable holiday. On the Mandrem Beach, tourists can see white fish eagles and occasional olive ridley turtles.
The time from November to February is the best time to visit this beach. Meanwhile, the weather in Mandrem Beach is pleasant. There is very little rain here. Humidity is also low, making tourists very happy to visit. At this beach, restaurants and cafes are working on full capacity at this time of year. In particular, this beach is a peaceful option for tourists wishing to relieve the stress of a busy life, especially on the coast of Arambol, Baga and other busy North Goa. If the tourists focus and self-explanation so then Mandrem Beach is a great choice.
Best Time To Go : November - February
Nearest Railway Stations : Thivim Train Station , Distance : 20.6 Km
Nearest Airport : Dabolim Airport (GOI) , Distance : 53.0 Km