Dhanushkodi Beach Point Dhanushkodi Tamil Nadu
Dhanushkodi Beach is a attraction of the thousands of tourists as well as the Dhanushkodi is hit by the cyclone and also it was almost destroyed by it in the 1964 and the Dhanushkodi is consider as a ghost town and that place is became uninhabitable. Most of the tourists visit the Dhanushkodi Beach in large numbers as well as Dhanushkodi Beach is on the Rameswaram Island.
Dhanushkodi Beach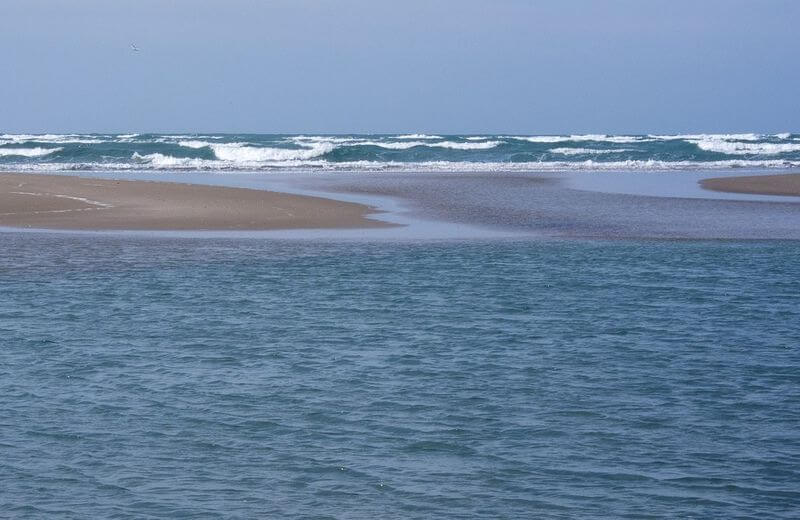 Dhanushkodi Beach is a very beautiful beach in the Tamil Naidu or the Dhanushkodi Beach is also known as a Ghost Town and the best time for visit Dhanushkodi Beach is September to April or opening or closing time of the Dhanushkodi Beach is 12:00 am – 12:00 pm (Daily). Dhanushkodi Beach is best place for kids because the kids have fun at beach by playing around the beach and enjoy building sand castles.
Here we are describe some famous place around the Dhanushkodi Beach is broken Railway station, Ram Seth, water tank, Church, post office and also temples. We can get best quality food and with the reasonable price at Marwadi Bojanalays and Gujarat Bhavan's is providing traditional Gujarati dishes. Dhanushkodi Beach is one of the pristine tourist destinations in the southern tip of Rameshwaram, India as well as the Dhanushkodi Beach is an ideal place for the one kind of holiday experience and in the Tamil Nadu.
Dhanushkodi Beach is best place for the photographers because the photographer can take some startling landscape clicks or they create their surreal collection or the during the winter season the Dhanushkodi Beach is become home of the number of migratory bird like flamingos and also gulls or also that automatically make this spot a bird.
Dhanushkodi Beach is located at the confluence of the Bay of Bengal and the Indian Ocean and the is the Dhanushkodi Beach closest point to Sri Lanka as well as the Rameswaram and the Rameswaram is known as tip of India and that is popular for the Dhanushkodi Beach and the Dhanushkodi Beach is destroyed by the major cyclone in the 1964 and that was never rehabilitated again.
The main attraction of the Dhanushkodi Beach is Ram sethu view point and also the Adam's Bridge or the Adam's Bridge is constructed as well as created by army of the monkeys for Lord Rama and that thing is according to the Hindu Legend or before the 1964 the Dhanushkodi is a very busy city with the lots of crowds. Dhanushkodi beach is not safe for that peoples who cannot swim and the surf is above the twelve feet at certain points.
Read More on Dhanushkodi Beach
1. Things To Do at Dhanushkodi Beach
Today we are going to go to Dhanushkodi Beach and collect information about how a tourist does activity. So let's talk a little bit about Things to Do at Dhanushkodi Beach.
As this beach is a major tourist attraction, tourists can visit many places like Ariyaman Beach, Dhanushkodi Temple, Church and Station Remains, Ramar Patham Temple, Gulf of Mannar Marine National Park near Dhanushkodi Beach. Activities like sightseeing, beach hiking, swimming, surfing, picnic and photography etc. are available for tourists on Dhanushkodi Beach.
2. Best Time To Visit Dhanushkodi Beach
Here we have to collect information about Best Time to Visit Dhanushkodi Beach. This is to collect information on where the visitor can visit Dhanushkodi beach. So let us know a little more about Dhanushkodi Beach.
The Best Time for a Tourist to Visit Dhanushkodi Beach Is From Late

September to April.
Winter Season
The winter season on this beach lasts from November to February. The best time for a tourist to visit Dhanushkodi Beach is during the winter season. The temperature on Dhanushkodi Beach during winter season is between 21ºC to 30ºC and that temperature or climate is very favorable for tourists to visit this beach. The popular festivals in the period of the winter season on this beach are celebrated with full vigor.
Summer Season
The summer season on Dhanushkodi Beach lasts from March to June. The beach has a low humidity and a high heat during the summer season. Yet during this period of the season tourists can easily wander around this historically rich place exploring the temples and beach houses on Dhanushkodi Beach. The temperature on this beach during the summer season goes up to 45ºC.
Monsoon Season
The monsoon season on Dhanushkodi Beach lasts from July to October. Temperatures on this beach vary between 24ºC and 30ºC during the monsoon season. Tourists experience heavy rains on this beach during this season and the fear of light storms is also hidden around Dhanushkodi Beach during this season. It is therefore not advisable for a tourist to visit Dhanushkodi Beach during the monsoon season as the Dhanushkodi Beach area is full of cyclones so it makes this beach a little dangerous.
3. How To Reach Dhanushkodi Beach
Here we are going to talk about How to Reach Dhanushkodi Beach. So let's gather information about how a tourist can visit Dhanushkodi Beach.
By Air
Air travel for tourists on Dhanushkodi Beach can be a bit tedious option as there is no airport nearby. However if the tourist is planning to visit this beach from a distance then the next nearest airport is Madurai which is about 191 km away from this beach.
By Train
The nearest railway station for tourists on Dhanushkodi Beach is Rameshwaram. As Rameshwaram is a major city, trains can be seen coming from almost every corner of Tamil Nadu and even from distant places. The railway station is about 18 km from Dhanushkodi Beach and it is very easy for tourists to get a ride.
By Road
It is quite easy for a tourist to travel by road on Dhanushkodi Beach. Regular buses are available from Rameshwaram and other major areas to reach this beach. Rameshwaram also has an extensive bus network so even if there is no direct bus available to Dhanushkodi Beach, tourists can always come to Rameshwaram and visit this beach.
4. Top Places to Visit Around Dhanushkodi Beach
Church and Station Ruins
Adam's Bridge - Rama Setu
Water Bird Sanctuary
Rama Tirtham (Gandamadana)
Pamban island