Why Coronado Beach Is The Most Awesome Beach In San Diego
Coronado Beach has four distinct beach areas: Coronado City Beach, Tidelands Park, Glorietta Bay Park, and Centennial Park. The beaches are famous for the presence of mica, which causes the sand to glitter gold in the sun. When the weather cooperates, you can see all the way to the Coronado Islands from the Pacific Ocean.
As you descend into the charming and picturesque oceanfront community of Coronado, a drive across the sweeping, 200-foot-high San Diego-Coronado Bridge provides one of the best views in all of San Diego, California.
Coronado Beach is popular with both families and couples due to its miles-long shoreline (which provides plenty of space for beachgoers), clean sands, peaceful atmosphere, and idyllic location in the "Crown City". Swimmers, surfers, sunbathers, and beachcombers flock to the beach. The beach is very flat, making it ideal for walking and skim boarding.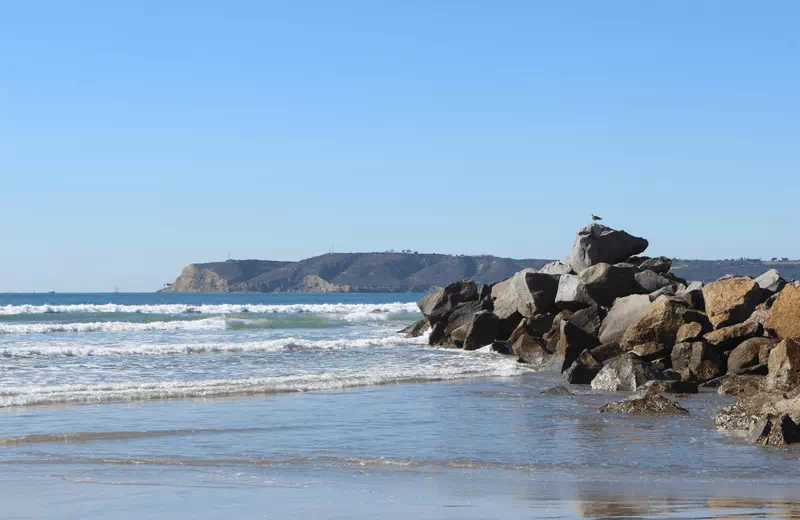 The beach runs parallel to Ocean Boulevard, which has free parking and is surrounded by fine homes and mansions. There are restrooms and showers available. In front of the Hotel del Coronado, there are tidepools and fire rings.
Tidelands Park and Glorietta Bay Park both have playgrounds, picnic tables, and grassy areas, and volleyball courts and fire rings can be found in all four areas. Scuba diving is not permitted.
Things to Do In Coronado Beach
Popular activities include surfing, paddle boarding, boogie boarding, and sunbathing.
Swimming and bodyboarding in gentle waves facing west, or in calm waters facing the bay
Coronado Central Beach's tidepools at low tide
Best Time to Visit Coronado Beach
Here we have to collect information about best time to visit Coronado Beach. This is to collect information on where the visitor can visit the Coronado Beach. So let us know a little more about this Coronado Beach.
The Best Time for a Tourist to Visit Coronado Beach Is From Late March through May and September through November.
Winter Season
Winter in San Diego lasts from December to February.
Summer Season
From July to October, the warm season lasts 2.8 months, with an average daily high temperature of over 75°F.
Monsoon Season
From October to April, the year's rainy season lasts 5.9 months.
How To Reach Coronado Beach
Here we are going to talk about how to reach Coronado Beach. So let's gather information about how a tourist can visit Coronado Beach.
By Air
San Diego (SAN) Airport, which is 3.3 miles away, is the closest airport to Coronado.
By Train
Amtrak's Santa Fe Train Depot is only a 20-minute drive away.
By Road
Even the route to Coronado is distinctive: Highway 75 crosses the bay on a magnificent two-mile-long bridge that feels like its own thrill ride.
Top Places to Visit Around Coronado Beach
Coronado Beach
The Coronado Ferry Landing
Glorietta Bay Promenade
Coronado Island
Centennial Park
Spreckels Park
Coronado Tidelands Park
Coronado Dog Beach
Lamb's Players Theatre
Downtown Coronado
Silver Strand State Beach
Glorietta Bay Park
Coronado Public Library