Malaquite Beach (North Padre Island, Texas)
Malaquite Beach is located on Padre Island, near the Padre Island National Seashore visitor centre. It's about a 40-minute drive from Corpus Christi with no traffic and is well worth the trip! Malaquite Beach is approximately 4-5 miles long and has a continuous stretch of white sand. Kayaking and windsurfing are popular activities on the beach, which is rarely crowded. The nearby visitor centre has exhibits on local history and wildlife, as well as a gift shop and a snack shop.
The Malaquite Beach Pavilion hosts a variety of activities and events, such as guided evening stargazing tours and annual turtle releases. The Malaquite Campground has about 45 semi-primitive campsites that can only accommodate tent and car campers. Camping is on a first-come, first-served basis. More beaches in Texas, USA.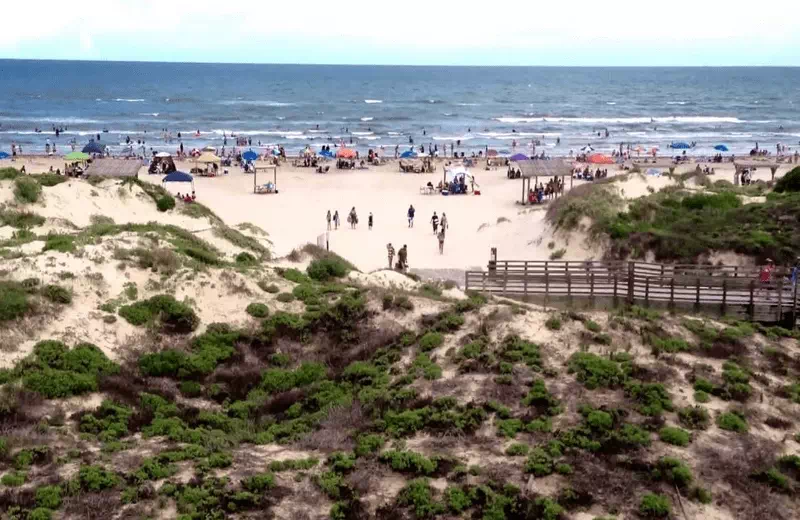 Is the beach at Malaquite open?
Malaquite Visitor Center is open from 9:00 a.m. to 5:00 p.m. daily. Showers and restrooms at Malaquite Pavilion are open 24 hours a day, except when being cleaned from 7:00 a.m. to 9:00 a.m. Windsurfing at Worldwinds: Hours vary seasonally.
Is it possible to sleep on the beach on South Padre Island?
Yes, both tent and car camping on the beach are permitted. There are three day camp areas and two overnight camp areas. The Malaquite (pronounced mala-kite) Beach visitor centre is one area where day campers park to visit for the day.
Best Time to Visit Malaquite Beach
From September to February is the best time to visit South Padre Island. Unless you plan to join in on the spring break fun – rowdy partying at all hours of the day – this tiny town will be unbearably hot in March.
Best things to do in North Padre Island, TX
Horses On The Beach
Dolphin Connection
Padre Island National Seashore
King Ranch
Thrill Seeker Tours
Riveria Beach
Red Dragon Pirate Cruises
Chute 'Em Up Parasailing
Selena Museum