Unlocking Hamilton Pool Insider Tips for Smoother Reservations
Nestled in the heart of the Texas Hill Country, Hamilton Pool Preserve is a natural oasis that beckons nature enthusiasts, hikers, and adventure seekers alike. With its captivating limestone cliffs, crystal-clear waters, and lush surroundings, Hamilton Pool is a must-visit destination for those seeking a refreshing escape from the hustle and bustle of everyday life.
However, the popularity of this hidden gem has made securing reservations a bit challenging. Fear not! We've compiled a set of insider tips to help you unlock the secrets to smoother reservations, ensuring you can experience the beauty of Hamilton Pool with ease.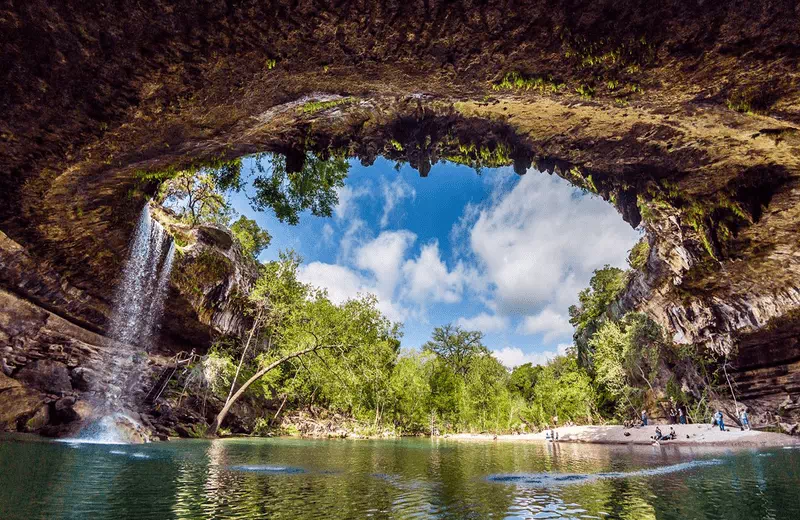 Plan Ahead
Hamilton Pool is a hot spot for locals and tourists alike, so planning ahead is crucial. Reservations can be made up to two months in advance, and they tend to fill up quickly, especially during peak seasons. Mark your calendar and set a reminder to increase your chances of securing a spot on your desired date.
Off-Peak Hours
If your schedule allows, consider visiting during off-peak hours. Weekdays and early mornings tend to be less crowded, providing a more intimate experience with the natural beauty of the pool. Additionally, the lighting during these times can enhance the overall ambiance, making it a photographer's dream.
Flexible Dates
Flexibility is key when planning a visit to Hamilton Pool. If your preferred date is unavailable, try adjusting your plans by a day or two. Mid-week visits or those during less popular months may have more availability. This flexibility increases your chances of finding a suitable reservation slot.
Check the Weather
Central Texas weather can be unpredictable, and Hamilton Pool may close due to inclement weather. Before making your reservation, check the weather forecast for the day of your visit. This not only ensures a safe experience but also helps you plan for the best conditions to enjoy the natural beauty of the pool.
Be Prompt
The reservation system for Hamilton Pool is on a first-come, first-served basis. When the reservation window opens, be prompt in securing your spot. Have your payment information ready and fill in the necessary details efficiently to avoid losing your preferred time slot.
Consider Group Size
The number of people in your group affects the availability of reservations. Smaller groups have more flexibility in choosing dates and times. If possible, plan your visit with a smaller party to increase your chances of finding open slots that accommodate your group size.
Conclusion
Unlocking Hamilton Pool requires a strategic approach to reservations. By planning ahead, being flexible, and considering off-peak hours, you can increase your chances of securing a reservation and embark on a breathtaking adventure to one of Texas's most captivating natural wonders. Follow these insider tips, and you'll be well on your way to experiencing the magic of Hamilton Pool with ease.